Inside Willie Nelson's Relationship With Singer Shirley Collie Nelson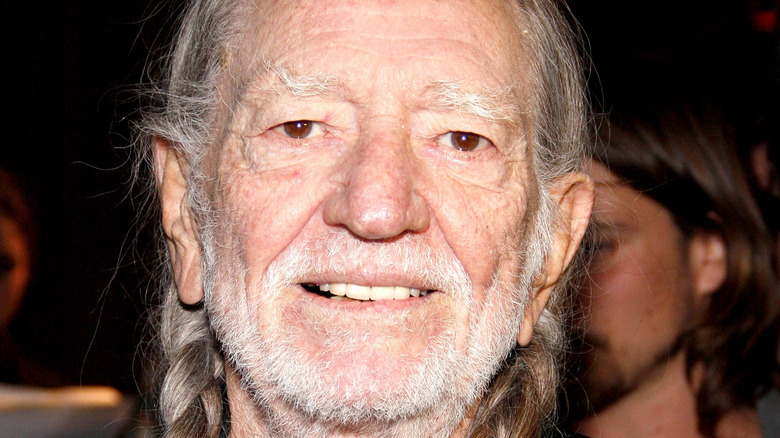 Shutterstock
By 1980, Willie Nelson had already composed a whopping 1,000 songs. With every track, he managed to elude the typical Nashville formula and draw inspiration from his own life. "I'd say that 99% of what I write has come from my own experience," he told People way back when. "A person could probably start from my first song and go all the way to my last and—if he knew what to look for—write my autobiography."
If what he said was true, then there are surely scores of tunes out there about one Shirley Collie Nelson, who Nelson called wife for eight years, per Celebrity. The actress-turned-country-singer spent the better part of a decade on the road with Nelson, before eventually settling down with him on their sprawling 200-acre Nashville homestead. But things went awry when Collie received a mysterious surprising hospital bill. From start to finish, here's how the pair's relationship went down.
Shirley Collie Nelson experienced 'instant love' with Willie Nelson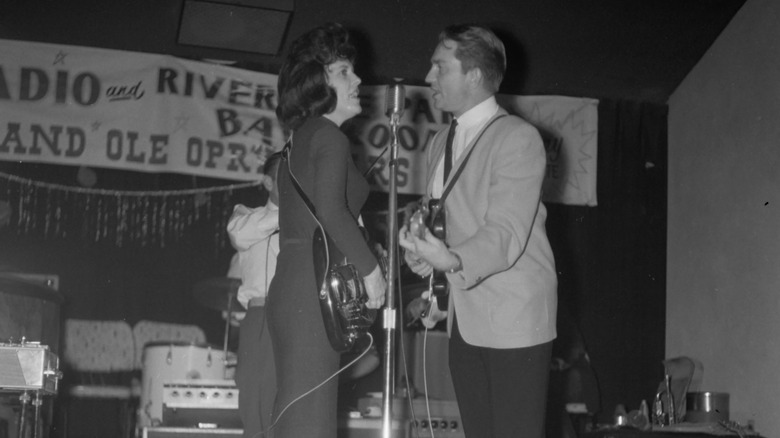 Richard Weize/Getty Images
Before she meant the now-legendary singer-songwriter Willie Nelson, Shirley Collie Nelson hoped to become an actress. When she appeared on ABC's "Ozark Jubilee" variety show in the 1950s, though, those dreams evaporated, only to be replaced by a new goal of becoming a country music star. She soon released three singles with Liberty records, including one with Willie Nelson. According to Heavy, that track took Nelson to the Billboard country charts for the very first time. Clearly, the pair had chemistry professionally — but they must've had romantic chemistry, too, considering they got hitched one year after the song's release.
At the time, Collie Nelson purportedly told Time Magazine that it was "instant love" between the pair (via Heavy). "I saw things in him that give me goosebumps now," she said. For a while, they happily toured and recorded music together. But then things took a turn for the worse.
Shirley Collie Nelson caught her husband in this colossal lie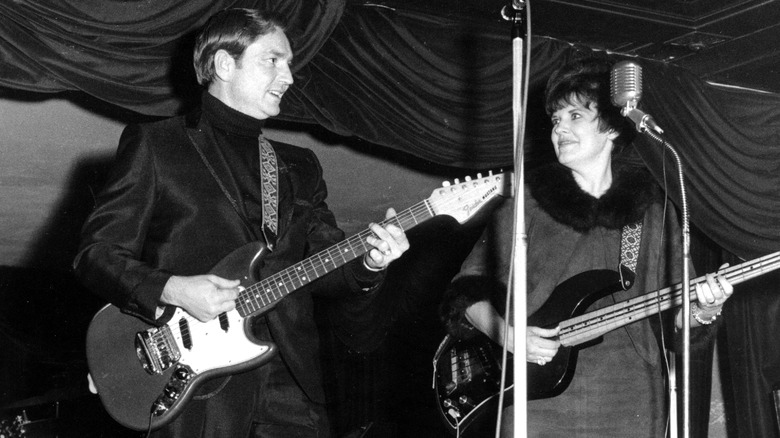 Michael Ochs Archives/Getty Images
The beginning of the end of the marriage came when Collie Nelson discovered a maternity bill from a hospital in Houston. The invoice came as a shock, as she hadn't been pregnant at any point in the duration of their relationship (via Heavy). "I tried to play it off as no big deal," Nelson recalled in his book entitled "Me and Sister Bobbie: True Tales of the Family Band" (via People). "I told her that I had to go to the hospital for something minor. Shirley wasn't buying that for one simple reason. The bill said the charges were for the birth of a baby girl, Paula Carlene, born to a Mrs. Connie Nelson." Caught in his lie, Nelson finally admitted the truth to his wife: "Connie's my girlfriend and Paula's our daughter," he said.
Unsurprisingly, the infidelity led to the demise of the couple's marriage, and they finalized their divorce in 1971. Later that year, Nelson married Connie, but the cheating continued. "I still hadn't reformed," he confessed in the pages. "I messed up another marriage. My wandering ways were too much for any woman to put up with," he wrote. Nelson's fourth marriage, however, has been going strong for three decades. Of his longstanding union with Annie D'Angelo, he says, "It's about the smartest thing I ever did." As for Collie Nelson, she sadly died in 2010 at age 78, still bearing Nelson's surname (via Heavy).