Here Are The Scents Michelle Pfeiffer Actually Uses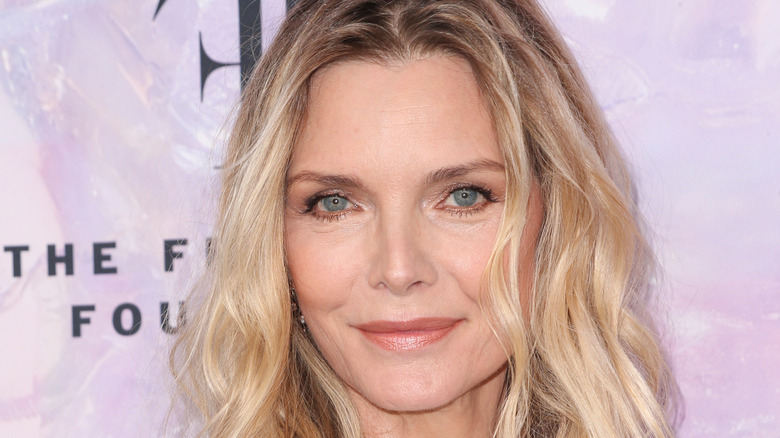 Shutterstock
Michelle Pfeiffer is a Hollywood legend. The star first began her career playing "The Bombshell" on the 1979 television series "Delta House," (via IMDb). She later landed her big break in "Grease 2" and has continued to grace the silver screen in unforgettable films ever since. 
Some of the actor's most notable roles include portraying Catwoman in the 1992 film "Batman Returns," a gangster moll in "Scarface" and a superhero in Marvel's "Ant-Man and the Wasp." In addition to giving award-winning performances as an actress, the star also is an entrepreneur.
In April 2019, Pfeiffer launched the clean fragrance line, Henry Rose, (via Fast Company). Her line prides itself on offering its customers a full ingredient list for all fragrances. The Base Notes explains, "Fine fragrances have always been shrouded in secrets. Proprietary formulas sound romantic and intriguing, but the truth is, you have no idea what you're putting on your skin. We're removing the last flax box in the beauty industry, and revealing our mystery." Pfeiffer also explains that it took the company years to craft its short, safe, and environmentally sound ingredient list.
Henry Rose features clean, environmentally conscious, and transparent fragrances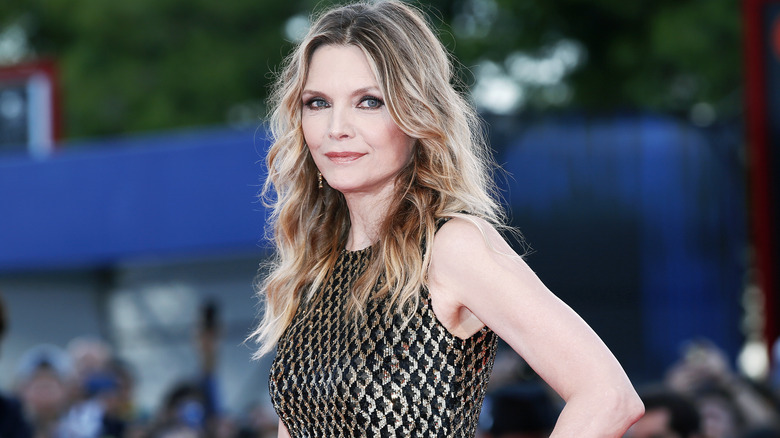 Shutterstock
In an interview with Byrdie, Michelle Pfeiffer explained that her Henry Rose fragrances are deeply reflective of herself. She said, "Scent is so closely tied to memory for so many people, and each Henry Rose fragrance is derived from different scent memories I had growing up." 
The line currently offers eight different fragrances including, the citrusy "Windows Down", the musky "Last Light" and the floral "Torn, which is one of Pfeiffer's favorites. She shared, "Torn from Henry Rose brings me comfort. It's my favorite scent from our line and it reminds me of my dad. There's something about vanilla that is really comforting for a lot of people. They say it's a lot of people's favorite scent and that it brings back memories of youth."
She also noted that the scent "Jake's House" is very versatile. Pfeiffer expanded, "Jake's House from Henry Rose. It's our best-seller, but scent is also such a personal thing and it really depends on your preference. A 'goes with everything scent' is different for everyone. Some people will find their scent at some point in their lives and that's it, while others like to switch it up." The star also noted that she always suggests "Queens & Monsters" for evenings and "Fog," "Last Light," or "Jake's House" for the daytime.