Salma Hayek Opens Up About Her Frightening COVID-19 Experience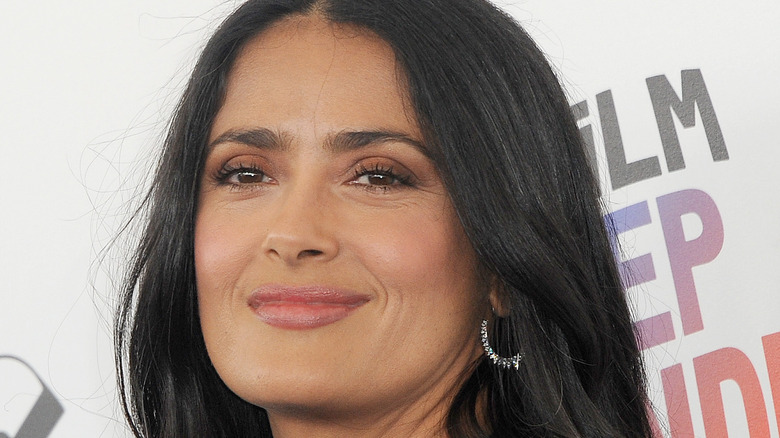 Shutterstock
Since the coronavirus pandemic spread around the globe, over 164 million people have contracted the virus (via Medical News Today). Among this staggering amount of cases are all sorts of people, like health care professionals, children, and civilians of sparsely populated countries. Even celebrities have been affected — most notably, Tom Hanks and his wife Rita Wilson revealed that they had contracted COVID-19 in March of 2020 (via Vulture). Many other celebrities have also revealed that they've been affected by this illness, including Rachel Matthews, Idris Elba, and Andy Cohen.
Though many celebrities shared the news that they battled COVID-19 around the time when they were sick, other entertainers kept their experience with the virus private. Actress Salma Hayek decided to open up about various struggles she recently faced in Variety magazine. The star is featured on the cover of the magazine's latest issue and revealed in her interview that she secretly battled COVID-19 in late 2020.
Salma Hayek is still recovering from COVID-19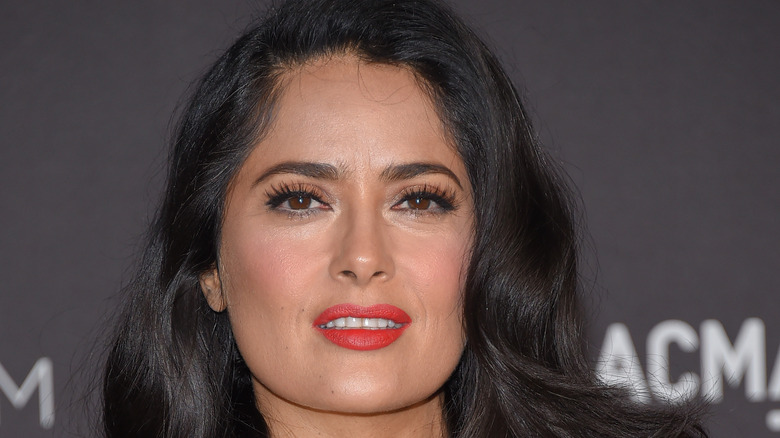 Shutterstock
In her cover interview for Variety magazine, Salma Hayek revealed the details of her secret battle with the novel coronavirus. The "Desperado" star shared that she contracted COVID-19 in November of 2020 and didn't think she would survive it (via People). She explained that at the time, her condition was so bad that she was put on oxygen and spent seven weeks in isolation at her house. Hayek said, "My doctor begged me to go to the hospital because it was so bad. I said, 'No, thank you. I'd rather die at home.'"
Thankfully, Hayek was able to recover, but she is still working toward making a full recovery. She told Variety that she experienced a few long-term effects and that she still feels fatigued. Fortunately, her first job after COVID-19 was manageable. Hayek will appear in Ridley Scott's "House of Gucci" alongside Lady Gaga and Adam Driver. She told Variety, "It was easy. It was the perfect job to just get back into it. I had started doing Zooms at one point, but I could only do so many because I would get so tired," (via People). At the moment, Hayek is preparing for the release of her film "The Hitman's Wife's Bodyguard," set for August of 2021.