The Iconic Movie That Was Jennifer Lopez's Worst Audition Ever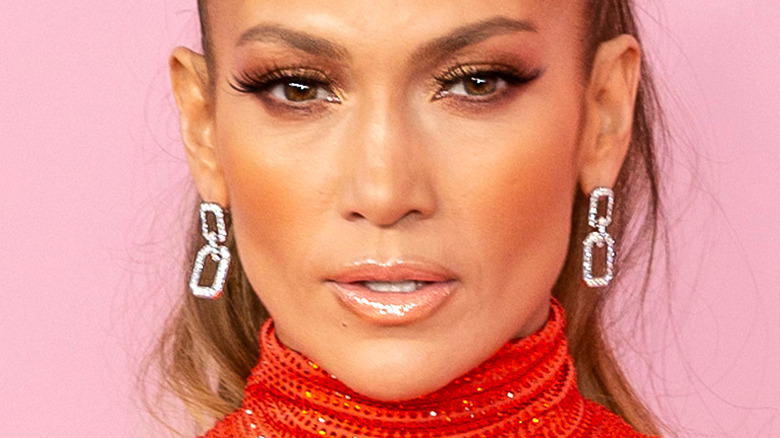 Shutterstock
Despite Jennifer Lopez's untouchable career as a singer, dancer, actress, business owner, and all around cool person, it took her time and hard work to get there. These days, the 51-year-old can be seen pretty regularly on TV, most recently being spotted in the 2019 film that she directed and starred in, "Hustlers." In addition, we won't be forgetting her 2020 Super Bowl halftime performance anytime soon, in which she absolutely killed it on stage alongside Shakira. But despite all this shiny success, it's easy to forget that the legends we idolize didn't start off as legends, and in some cases, face blunders along the way. Well believe it or not, J.Lo has experienced her fair share of mishaps in her career.
Before Jennifer Lopez was Jenny from the Block, she was working at a law firm in order to pay the bills, simultaneously taking any dancing jobs at night that she could find, per Women's Health. in 2017, Lopez told the Daily Mail that she would only have one piece of pizza every day when she was dancing during this time. "That's how I lived. I did that for a couple of years before I got my first big job."
Jennifer Lopez's 'worst audition' from 1995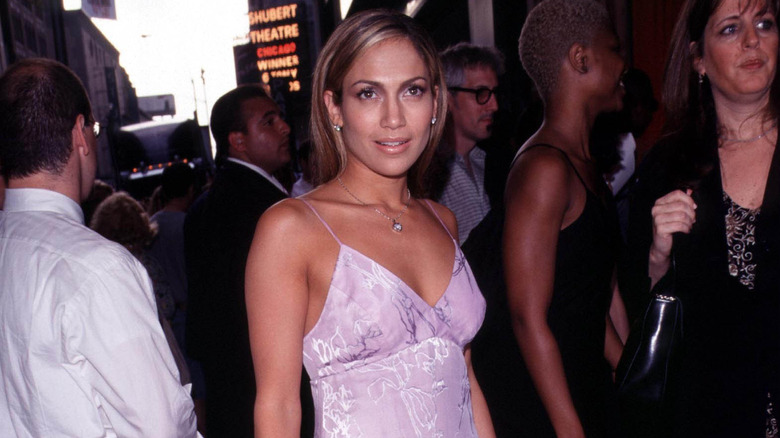 Evan Agostini/Getty Images
Before she managed to nail that first "big job," Jennifer Lopez thought she'd try her hand at acting. In 1990, Lopez auditioned for a role which would end up being the big break she was hoping for. It was for the sketch comedy show "In Living Color," and the role was to be a "Fly Girl" — a group of culturally diverse hip-hop dancers with a hyper-cool, girl-next-door aesthetic (via the New York Post). Lopez would stay with the show for a few years from 1991-93, per IMDb.
While she continued to progress her career on a variety of TV shows, it wasn't until a few years later that Lopez experienced what she would later consider the worst audition of her career. According to an interview with The Hollywood Reporter, Lopez revealed that it was her audition in 1995 for the film "Showgirls" that didn't end exactly how she had anticipated. "Paul Verhoeven was the director. And I just remember having the worst audition of my life and him seeing me years later and going, 'What happened? Why didn't I put you in the movie?' And I go, 'I just really sucked that day.' Maybe it was for the best" (via Showbiz Cheat Show).
Luckily for Jenny from the Block, she wasn't the only big name actress to audition for the film and not get cast. According to E!, Charlize Theron, Jenny McCarthy, and Denise Richards all auditioned for the movie before the filmmakers ultimately cast Elizabeth Berkeley for the lead role.