Why Leah Remini Left The Talk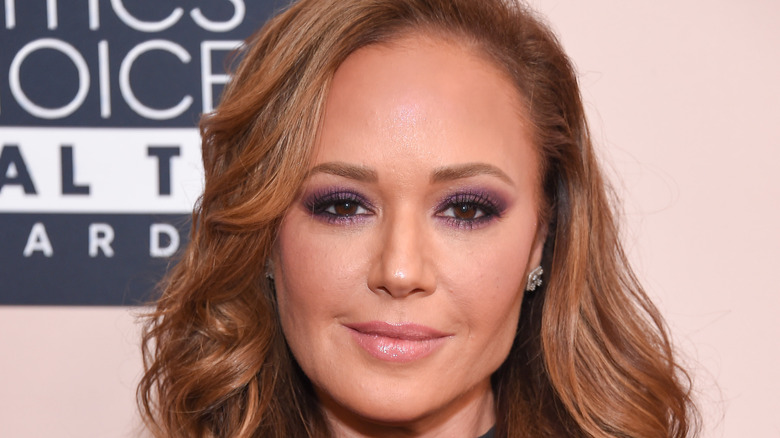 Shutterstock
When "The Talk" first aired on CBS in 2010, the panel looked pretty different than it does today. Over the last decade, hosts have come and gone but it's continued to debate the hottest topics of the day. Actor Leah Remini was one of the first panelists on the show and only appeared for one season before leaving, but what made her depart from the gig? Over the years she's shared conflicting reasons and Closer reports that she holds one co-host responsible for why she was fired.
When it was confirmed that Remini would not be returning to the show in 2011, she tweeted, "It is official: I am sorry to say that I have NOT been asked back on the show. Sorry to my fans. You worked so hard! I adore you guys." In a follow-up tweet, she wrote, "I want to thank you all for the fight you have put up. Man! You guys are awesome! It warms my heart 2 know u were there 4 me."
Distractify outlines, at the time, Remini was sharing the table with Julie Chen, Sharon Osbourne, Sara Gilbert, Holly Robinson-Peete, and Marissa Winokur. When she departed, so did Robinson-Peete and she's also given different reasons as to why she only spent one season on the ongoing daytime talk show. 
Leah blamed Sharon for her ultimate departure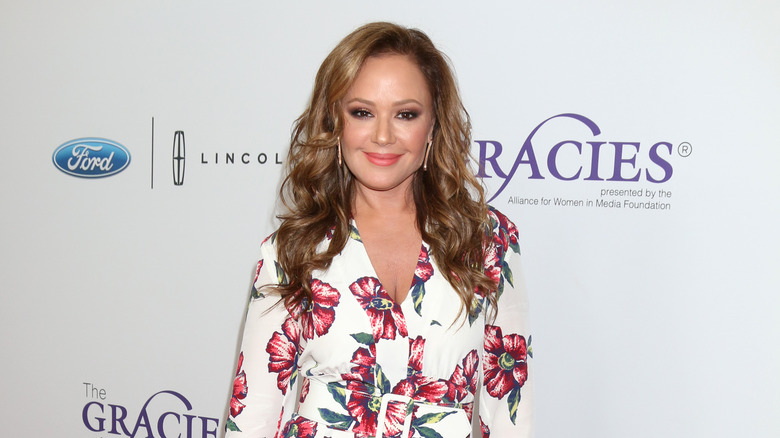 Shutterstock
Us Weekly explains that when Leah Remini was first let go from "The Talk" she blamed her co-host, Sharon Osbourne. According to the publication, Remini accused Osbourne of calling her and Robinson Peete "ghetto." Remini explained, "We were not funny, awkward, and didn't know ourselves. She has the power that was given to her."
Osbourne responded to Remini's allegations on Twitter at the time, writing, "I had absolutely nothing to do w her departure from the show & have no idea why she continues to take to Twitter to spread this false gossip." In a follow-up tweet, she added, "Leah knows that I have never been in the position to hire or fire anyone on the show." In a final note, she concluded, "It's been seven months. It's time to move on. Leah is a very talented actress and I only wish her happiness and success."
After getting a few years distance between herself and the show, the Daily Mail reported that Remini had taken some responsibility for her departure. Appearing on the "Howard Stern Show" in 2015, she explained, "I have a big mouth and I have a temper, so that's not good for people. That's not good for executives. That's not good for people in power. I think it's because I wasn't my best self there, I don't know how to conduct myself."
Leah recalled her 2012 departure from The Talk in 2021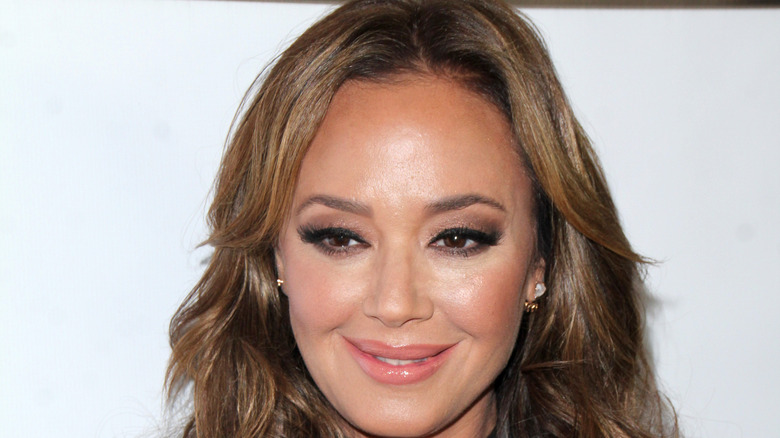 Shutterstock
In March 2021, The Guardian reported that Sharon Osbourne had left "The Talk" after a heated on-air discussion with her co-host Sheryl Underwood. At the time a spokesperson for CBS said, "Sharon Osbourne has decided to leave 'The Talk.' The events of the March 10 broadcast were upsetting to everyone involved, including the audience watching at home."
Us Weekly reported that Remini was among several sources who said that Osbourne used racist slurs towards her co-hosts, including Julie Chen and Sara Gilbert. The publication writes that Remini accused Osbourne of saying "I mean, who the f**k does slanty eyes think she is? She shouldn't be pillow-talking with our boss."
When speaking about Sara Gilbert, Remini recalled Osbourne saying, "Why won't the p***y licker do anything about the wonton? Why won't the fish-eater be part of this discussion? She's the f**king executive producer."
There has never been an official reason released as to why Remini only hosted "The Talk" for one season. However, speaking about her time on the show with Howard Stern, she said, per People, "I don't really know what Sharon felt, all I know and all Holly knows is we thought we were friends. That's all. And in my world, if I call you a friend and you call me a friend I do expect a lot from you. I'm very judgmental in that way."