Why Alex Rodriguez Is Reportedly Still Struggling After His Breakup With Jennifer Lopez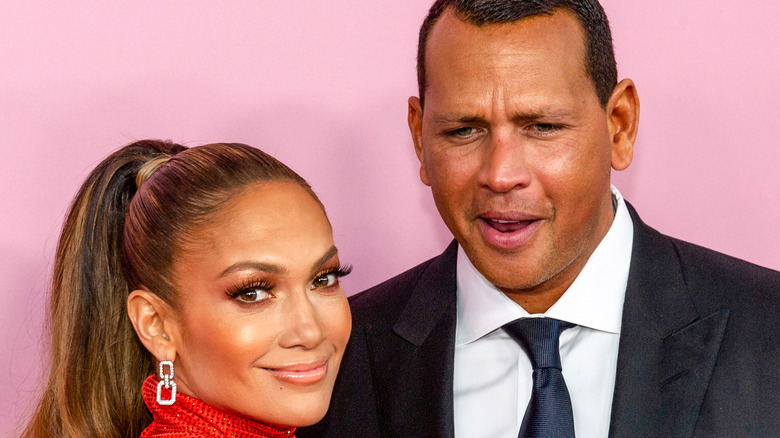 Shutterstock
It was the split heard 'round the world. After longtime lovers Jennifer Lopez and Alex Rodriguez got engaged in March of 2019 (via Harper's Bazaar), the world was on the edge of its seat waiting for two of the biggest celebs in Hollywood to walk down the aisle and say "I do" at the altar. 
However, after rumors that A-Rod cheated on Jennifer Lopez with "Southern Charm" star Madison LeCroy started making the rounds, J. Lo called off her engagement to the MLB star.
"Jennifer just always seems to choose the bad guys and friends are really hoping that this is it, and she can finally choose someone who respects her and stays faithful," a source told The Sun shortly after the "Let's Get Loud" singer split with Rodriguez. "She has spent her life building a successful career and a reputation as a strong woman, and the idea that the man she loves can take that from her because of his wandering eye is painful." And while Lopez has clearly made her decision (and isn't changing her mind anytime soon), Rodriguez is reportedly taking the breakup much harder. 
A-Rod hasn't come to terms with the breakup with J. Lo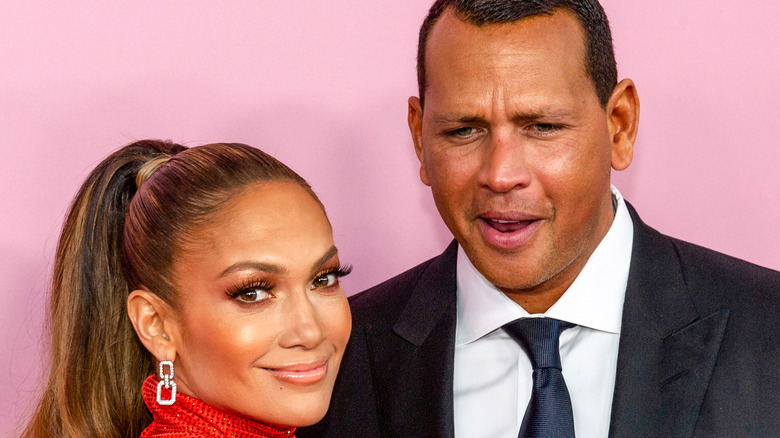 Shutterstock
While J. Lo has been off gallivanting with ex Ben Affleck — the pair vacationed together in Montana over Mother's Day weekend — sources tell Us Weekly that Alex Rodriguez is having trouble believing that their relationship is really done for good. "Alex is still very sore and in a world of pain," a source close to the baseball star told the outlet. "It's the first time anyone can remember him being dumped like this, at least publicly."
"Seeing her running straight back to Ben's arms is a real kick in the teeth," the source continued. "There's a part of him that still clings onto the hope that they'll wind up together again but deep down he's had to accept the harsh truth that she's over him and moving on with Ben. It's a tough pill to swallow but that's his new reality."
While A-Rod may be in a world of pain over J. Lo allegedly moving on quickly with her ex, fans of the "Hustlers" actress are rooting for "Bennifer" to make a full-on comeback nearly two decades after splitting up in the early 2000s. "J. Lo wrote a love song to Ben Affleck. It's the most beautiful intimate sexy song. She was bound to end back up with him," one Twitter fan wrote, while another added to the Bennifer excitement, writing, "I hope they are back together, they looked so cute!"