Is This Why Jennifer Lopez And Ben Affleck Haven't Put A Label On Themselves?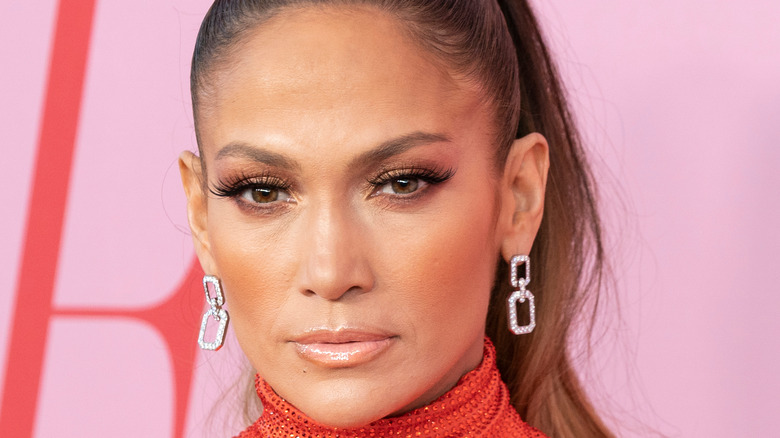 Shutterstock
Jennifer Lopez and Ben Affleck first met in 2002 on the set of their film "Gigil". The co-stars sparked dating rumors later that year after they were spotted kissing at Lopez's 32nd birthday bash (via New York Post). Following the infamous birthday party, the couple's relationship heated up and the pair announced their engagement in November (via Vulture). After less than two years together, the co-stars officially ended their engagement in January of 2004 and Lopez married Marc Anthony six months later.
Though the duo's relationship was short-lived, it was very important to Lopez. In her 2014 memoir, "True Love", the singer said her split from Affleck was her first real heartbreak. She wrote, "It felt like my heart had been torn out of my chest" (via New York Daily News). Luckily for Lopez, she was able to reconnect with her former fiancé all these years later after her recent split from MLB star Alex Rodriguez (via Entertainment Tonight).
Jennifer Lopez and Ben Affleck want to take things slow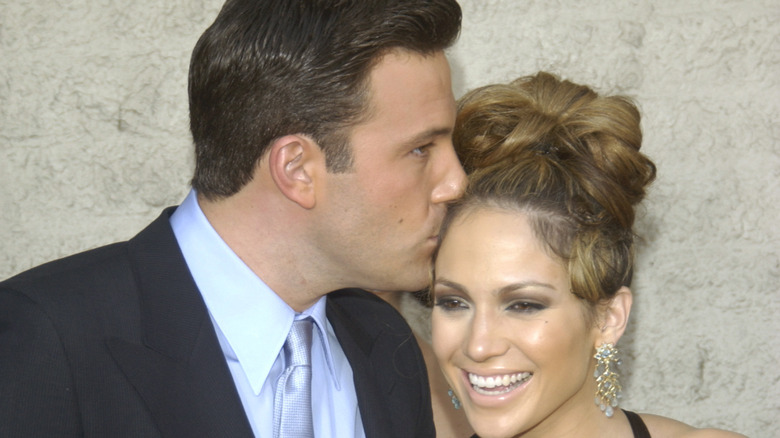 Shutterstock
Although Jennifer Lopez and Ben Affleck have reportedly rekindled their romantic relationship, they aren't in a rush to define their arrangement. A source told Us Weekly, "Right now they're going with the flow and making plans to meet up as often as possible, but there's still some discussing to do before they officially go public." The source also added that they enjoying their recent trip to Montana because they were able to be together "without any pressure."
The source also added that the couple doesn't want to jinx their relationship by attaching any labels or putting too many expectations on themselves. They also explained that their kids are one of the main reasons why they haven't gone public yet. The source explained, "Jen is reluctant to spring a new special someone in her life on them right away. So that will be phased in slowly, for sure, but eventually, you can count on her wanting her kids to meet Ben." Though the couple is taking things slow they are really happy with where they are at. The source concluded, "They really like this low-key, romantic and sexy vibe they've got going on."