Yoko Ono's Stunning Net Worth Revealed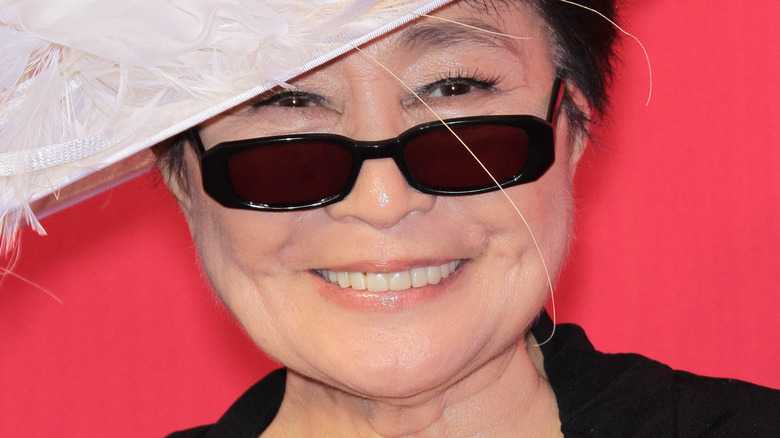 Shutterstock
Born February 18, 1933, Yoko Ono is a multimedia artist and peace activist who was married to legendary singer John Lennon. Since the 1960s, Ono has made experimental art that people have been obsessed with for over 50 years. Her art was how she made a name for herself in the world, and how she met John Lennon in 1969. They were married until his murder in 1980; since, she continually works to preserve his memorials around the world and donate to causes that were dear to them. For decades, she has been involved in multiple projects such as releasing albums, charities, and art exhibits, to name a few (via Biography). 
She's also gained negative attention, with people saying she's the reason The Beatles broke up, but Paul McCartney revealed that he doesn't see it that way (via Rolling Stone). And the term, Ono, is still used today for when a woman comes into the picture and a band breaks up. However, she doesn't let it get to her and continues working on her multiple ventures to this day. And judging by her net worth, it all seems as though it's been working for her.
Yoko Ono currently lives in The Dakota apartments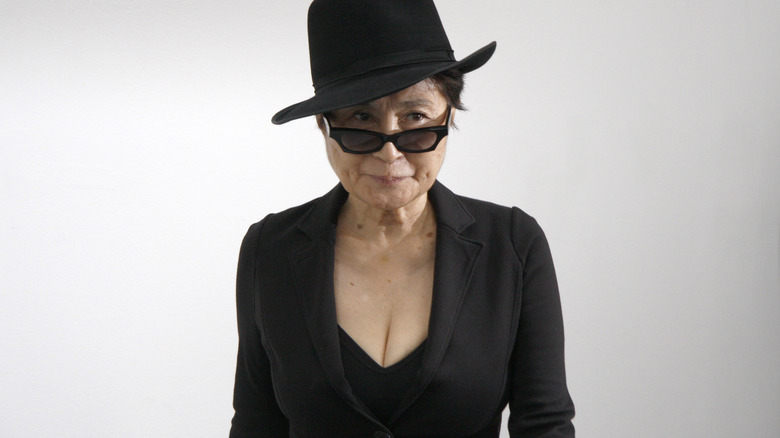 Shutterstock
Yoko Ono has an insane net worth of $700 million, according to Celebrity Net Worth. In the 1960s, Ono earned around $90,000 from the "Unfinished Music" albums, and she earned around $15,000 for some of her album releases in 1996 to 2001. Along with that, the value of the cover photo she used for the album "Season of Glass" is around $13 million (via Net Worth Bro).
John Lennon and Yoko Ono once owned an estate in Palm Beach, Florida, that was listed for $47.5 million and boasts 14,000 square feet, seven bedrooms, over nine bathrooms, and two pools (via Realtor). For a couple years, the pair also owned Tittenhurst Park, a 26-room Georgian country house, in Berkshire, England, which Ringo Starr bought in 1973 (via The Beatles Bible).
For the past few years, Ono's health has been declining, and she's been chilling in her Dakota penthouse, which Net Worth Bro estimates to be worth around $9 million (via Hot Lifestyle News). The Dakota has been dubbed one of the "most famous apartment buildings in New York City," with stars of all kinds staying there over the years.