Why Prince Harry Turned To Drugs And Alcohol When He Was Younger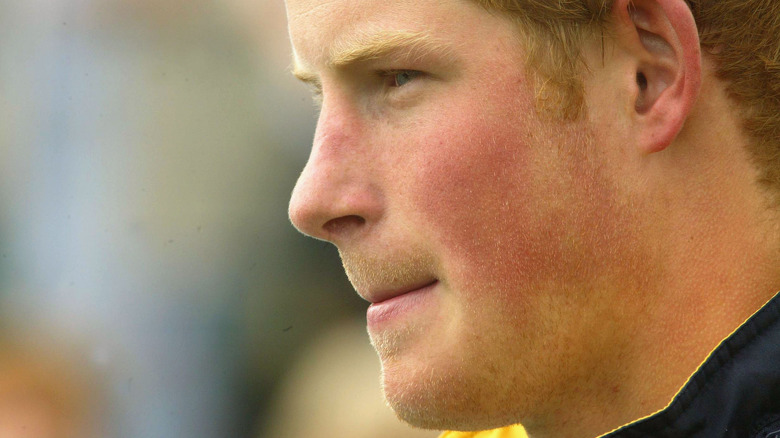 Carl De Souza/Getty Images
You remember the stories. Harry was the wild-child, the rebel without a cause, the dashing, adventurous young prince that gossip columns couldn't decide about: Don Quijote, catch of the year, or womanizer? In 2018, the year he married Meghan Markle, Cosmopolitan wrote him a goodbye of sorts: remember the time he got naked in Los Vegas? It giggled. How about when he got drunk and fell into a pool? Or when he went to rehab for just one day? Hey, can we talk about the awesome time when Harry was best buds with P Diddy and Kanye? asked Harper's Bazaar Singapore. And can we keep on reliving when the prince jammed out to Michael Jackson in Croatia? Prince Harry was the modern, motorcycle riding Great Gatsby that we couldn't get enough of.
Shocker! (Or, really, not.) There was more to the stories than met the eye. In Harry and Oprah's new documentary series, "The Me You Can't See," the Duke of Sussex opened up to Oprah about the five-year span (28 – 32) in which gossip columns got tipsy just writing about him. In the Apple TV series, Harry describes those years not as dream-come-true, but as a panic-attack-filled, anxiety-laden "nightmare time" (via BBC). This is what Harry says drove his dependency on drugs and alcohol.
Prince Harry couldn't get support processing Diana's death. Years later, he turned to booze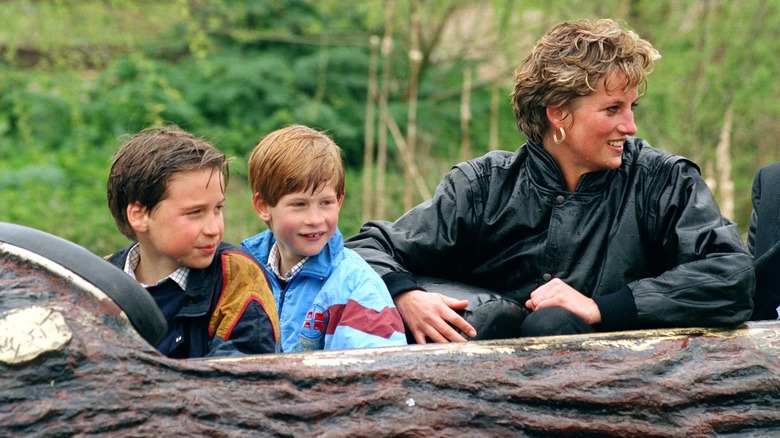 Antony Jones/Getty Images
It took time for Harry to realize what he was doing when he turned to drugs and alcohol. "I was willing to drink, I was willing to take drugs, I was willing to try and do the things that made me feel less like I was feeling," he told Oprah (via NBC). "Not because I was enjoying it but because I was trying to mask something." Harry was 12 when his mother died in a car crash after being chased down by paparazzi in Paris. In the aftermath of his mother's death, he was, per what Harry recounted in "The Me You Can't See," met by a wall of silence (via The Guardian). Instead of talking through and helping him process his mother's death, his family told Harry to "play the game." Harry couldn't. "I've got a hell of a lot of my mum in me," the prince admitted to Oprah. "The only way to free yourself and break out is to tell the truth."
That's precisely what Prince Harry has dedicated himself to doing: first with his sit-down with Meghan and Oprah in March. He continued to do so on the "Armchair Expert" with Dax Shepard, and he'll likely keep on doing so even after the buzz around "The Me You Can't See" dies down. Meet the new Prince Harry. He's not someone who's going to let the media and The Firm talk for him. He's perfectly capable of speaking up for himself. 
If you or anyone you know is struggling with addiction issues, help is available. Visit the Substance Abuse and Mental Health Services Administration website or contact SAMHSA's National Helpline at 1-800-662-HELP (4357).