Cara Delevingne's Stunning Net Worth Revealed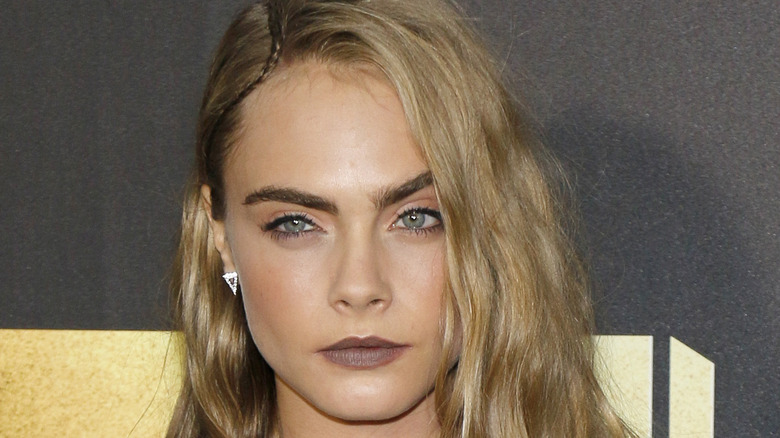 Shutterstock
As one of the most successful models-turned-actors in recent history, Cara Delevingne is well known for her sarcastic wit, edgy personality, fierce eyebrows, and talent. The London star began modeling when she was a very young teenager and quickly got representation with Storm Model Management, a London-based agency, per The Famous People. It didn't take long for her to attract the attention of Burberry, and she became the face of the luxury fashion house's spring and summer campaigns in 2011 and 2012. She also worked for the brands H&M and Coco Chanel and cat-walked in several high-profile fashion shows, according to The Washington Post.
However, modeling was never Delevingne's ultimate goal. She always wanted to transition into acting, as told by The Washington Post. In fact, while she was modeling in London as a young teen, she was also studying Drama at Bedales, a private school in Hampshire, England, (via Business of Fashion). In 2011, made her acting debut as Princess Sorokina in "Anna Karenina" and then took on small roles in a variety of TV shorts, (per IMDb).
Already a household name from her modeling career, Delevingne befriended many celebrities and also appeared in Taylor Swift's music video, "Bad Blood." However, her success in TV and film didn't come until 2015, when she landed the lead role in "Paper Towns," per The Washington Post. With her combined earnings from modeling and acting, just how much is the beloved star worth? 
How Cara continues to build her net worth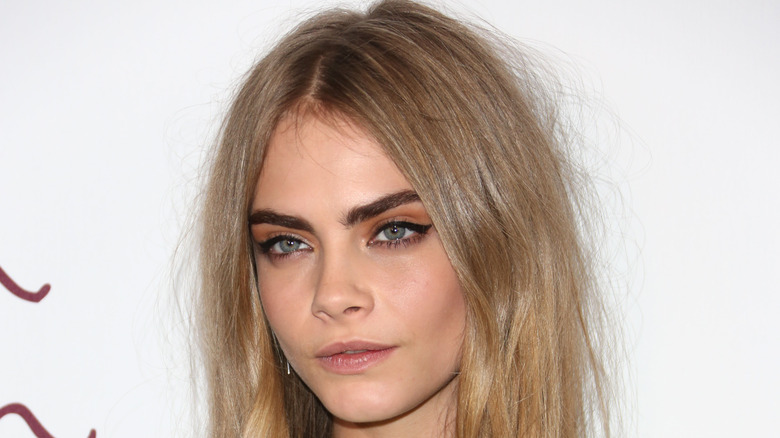 Shutterstock
Cara Delevingne's net worth was reported at $28 million in 2020 by Celebrity Net Worth. Though she was a wildly successful supermodel, Delevingne announced in April 2015 that she was quitting modeling altogether to focus on acting, according to Business of Fashion. 
"The thrill of acting is making a character real," she told Vogue in a July 2015 interview. "Modeling is the opposite of real. It's being fake in front of the camera."
Delevingne's next notable role was as June Moone in the 2016 movie "Suicide Squad," which also starred Will Smith, Jared Leto, and Margot Robbie, (via IMDb). From there, she appeared in "Valerian and the City of a Thousand Planets" and "Carnival Row," a fantasy TV series, per Business of Fashion.
During that time, Delevingne was earning quite a substantial amount of money. In 2014, The Hollywood Reporter stated that the supermodel-turned-actor made £6,500 per day, which is the equivalent of $9,197.21 per day. However, the bulk of her earnings likely came from her modeling days, and not her acting career. In 2018, Delevingne returned to the runway designer Christopher Bailey's final Burberry show, which celebrated LGBTQ+ youth, per Harper's Bazaar. She has since modeled in a number of other fashion shows as well. Now, in 2021, The Washington Note reports that Delevingne has an estimated net worth of $35 million.