Here's What Olivia Rodrigo's Jealousy, Jealousy Really Means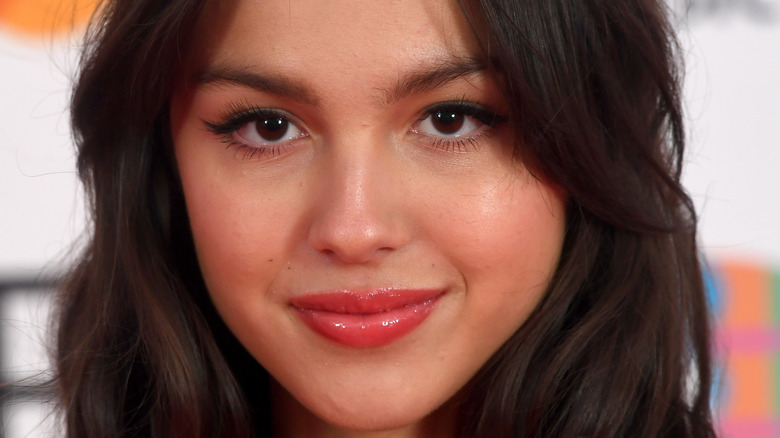 Dave J Hogan/Getty Images
Olivia Rodrigo's highly-anticipated debut album "Sour" is finally out! After shooting to overnight stardom with her record-breaking hit track "Drivers License," the 18-year-old singer-songwriter and actress seems to be making even bigger strides in the music world with "Sour," which has already been praised for "deliver[ing] flawless Gen Z pop," per The Los Angeles Times. And as with "Driver's License," of course, you can bet that there's no shortage of great lyrics — and deep song meanings — to unpack in Rodrigo's songwriting.
Take "Jealousy, Jealousy," for example, which is the ninth track in "Sour." The alt-rock inspired song has everything from a creeping bass line to a scream-singing hook, as Stereogum notes — but beyond that, the song's lyrics also stand out as deeply introspective and relatable, especially in the chorus where Rodrigo sings: "Com-comparison is killin' me slowly .... I'm so sick of myself, I'd rather be, rather be / Anyone, anyone else" (via Genius).
Obviously, from the title of the song, it's safe to assume that "Jealousy, Jealousy" is about, well, jealousy — but upon closer look, the track seems to go way beyond just feeling jealous of an ex's new girlfriend, as one might assume from Rodrigo's previous song material. So what could "Jealousy, Jealousy" actually be about?
Olivia Rodrigo says that Jealousy, Jealousy is a 'tongue-in-cheek' song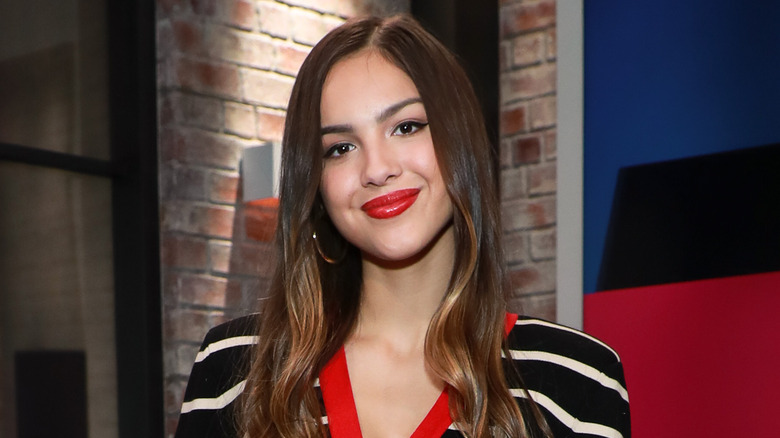 Jason Mendez/Getty Images
Describing the song as "tongue-in-cheek and a little funny," Rodrigo revealed to NYLON that the track was actually about all the insecurities that come with growing up in the social media era — including the constant comparisons you make between yourself and others.
"In this time period, I was super obsessed with social media," she shared. "I would look for things that would hurt my feelings all the time and compare myself to everyone. I felt like my life was only what I showed to others. I didn't feel like my life was any deeper than my Instagram feed. That's a really troubling mindset to be in as a teenager. And so I guess I wanted to write a song about that."
Looking more closely at the lyrics, it's clear that "Jealousy, Jealousy" is indeed a clever critique of the social media age. In fact, Rodrigo opens the track by admitting, "I kinda want to throw my phone across the room / 'Cause all I see are girls too good to be true / With paper white teeth and perfect bodies" — before belting out in the bridge, "I wanna be you so bad, and I don't even know you / All I see is what I should be / Happier, prettier, jealousy, jealousy" (via Genius).
Honestly so relatable, no? After learning about the song's truly clever meaning, we'll definitely be listening to "Jealousy, Jealousy" (and the rest of "Sour") on repeat!