Why Prince Harry's Fans Are Starting To Get Upset With Him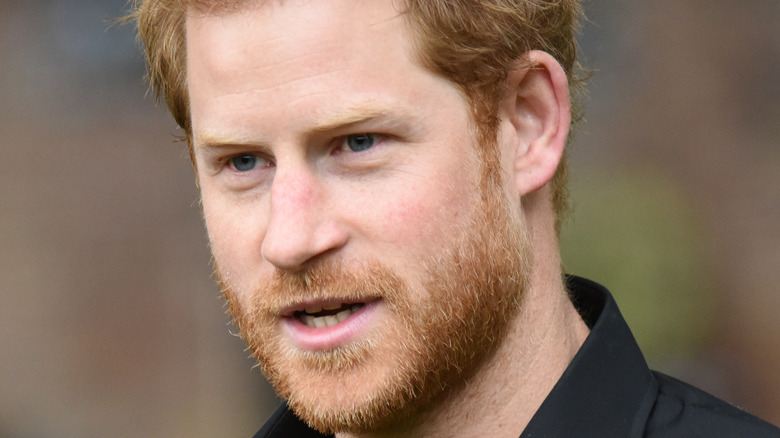 Shutterstock
During Prince Harry and Meghan Markle's bombshell interview with Oprah Winfrey in March, mental health was one of the main topics discussed. Meghan shared that her mental health declined to the point where she experienced suicidal ideation while she was pregnant with the couple's son, Archie.
Now, Harry is speaking out about his own mental health struggles in the docuseries titled "The Me You Can't See," which he co-produced with Winfrey (via NBC News). In an episode that began streaming on Apple TV+ on Friday, May 21, Harry opened up about his issues with anxiety and substance abuse, which he says largely stemmed from the death of his mother Princess Diana when he was just 12. 
In "The Me You Can't See," Harry also stated that his father, Prince Charles, offered little support in the aftermath of Diana's death. He stated that his father told him the media attention was a part of royal life and couldn't be changed.
"That doesn't make sense. Just because you suffered, it doesn't mean that your kids have to suffer. In fact, quite the opposite," Harry said in the docuseries (via NBC News). "Isn't this all about breaking the cycle?"
"I felt completely helpless," Harry said, referencing the media's coverage of him and Meghan. "I thought my family would help — but every single ask, request, warning, whatever it is, just got met with total silence or total neglect." 
Harry received some negative feedback on social media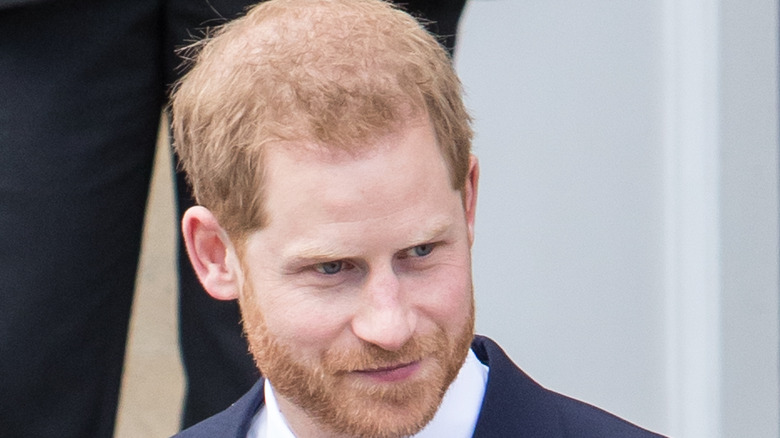 Shutterstock
The social media response to "The Me You Can't See" was mostly positive. But some viewers described Harry's behavior as repetitive and hypocritical. "Prince Harry has the monopoly on grief. It's not like his Grandfather & Father lost sister/aunt/family in a plane crash. Or Uncle, Lord Mountbatten to an IRA bomb. Or Grandmother, a Queen overnight 'cause cancer took her King," wrote one Twitter user. "And William? Then they didn't have Meghan or Oprah."
"Prince Harry complaining about the life he's had, and I'm sure he felt it was hard on his mental health but that's the trade off for a life of privilege, no money worries, private doctors, holidays, best schools, not living month to month," wrote another Twitter user.
One Twitter user questioned whether Harry truly seeks privacy. "Prince Harry's quest for privacy thus far: a new book, podcast, film and series of interviews to a global audience. All stunning and brave," he wrote.
However others have pointed out that, by speaking so candidly, Harry is helping end the stigma surrounding mental health. "We tell people, especially men, to speak out about their struggles," a Twitter user wrote. "Prince Harry has spoken about how his trauma turned him to drink and drugs, such a brave thing to do. He doesn't deserve any abuse for that, but huge admiration."
If you or anyone you know is having suicidal thoughts, please call the National Suicide Prevention Lifeline​ at​ 1-800-273-TALK (8255)​.