Royal Fans Are Trolling Prince William. Here's Why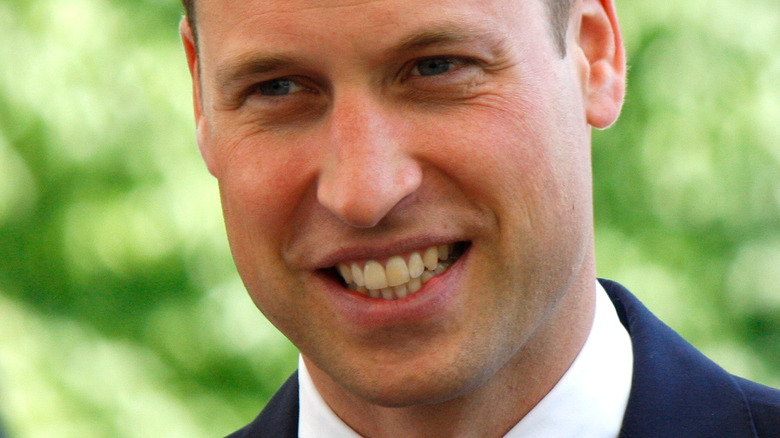 Shutterstock
Prince Harry's Apple TV+ docuseries with Oprah Winfrey, "The Me You Can't See" was released on Friday. In his interview, the former royal revealed that "the first thing that comes to mind" when thinking about his mother is "being chased by 3, 4, 5 mopeds with paparazzi on," and the late Princess Diana being "unable to drive because of tears" (via The Independent). It's no secret that Princess Diana was a target of the press, and Harry even said she was "chased to death" (via the Daily Mail). 
Now, it's come to light that the BBC used "deceitful behavior" in 1995 to get Princess Diana to appear in the now-famous interview where she admitted, "There were three of us in this marriage" (via BBC). As a result of the findings, former BBC director Tony Hall resigned from his current post as board chairman of Britain's National Gallery and issued a statement that said, "I am very sorry for the events of 25 years ago and I believe leadership means taking responsibility" (via The Hill). Both Prince Harry and Prince William responded to the recent news. 
Harry criticized all media and their tactics, saying, "It's bigger than one outlet, one network, or one publication. Our mother lost her life because of this, and nothing has changed." William echoed those sentiments as well, but also said in an on-camera statement that "the interview was a major contribution to making [his] parents' relationship worse and has since hurt countless others," according to NPR.
It seems William forgot his father was having an affair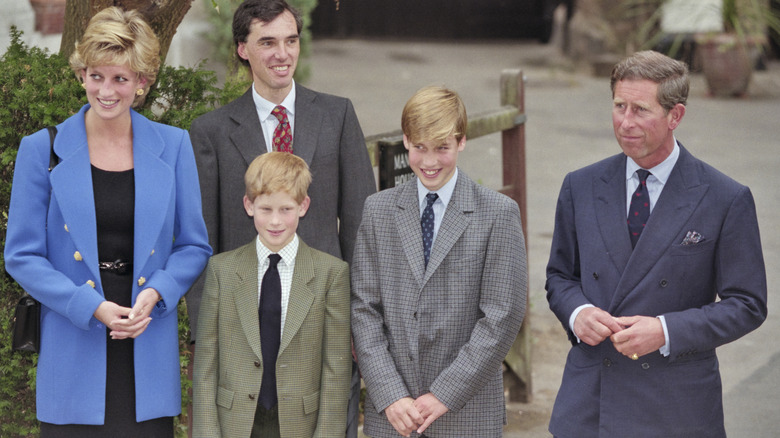 Princess Diana Archive/Getty Images
It seems Prince William is forgetting one thing that also contributed to his parents' failed marriage, and that's Prince Charles' affair with Camilla Parker Bowles. After the Duke of Cambridge posted his statement to Twitter, fans were quick to point out the glaring missing piece. While it's true that the media coverage of Prince Charles' affair negatively affected Diana, if there hadn't been an affair to begin with, there wouldn't be much to cover.
According to Page Six, some of the reaction from royal fans was harsh. One Twitter user, who set out to correct William, reminded him of how his father's affair "ruined your parents marriage." Another user pointed out that Diana had actually talked about the affair "YEARS before that interview" in 1992, and scolded William, saying, "Don't you dare undermine her pain for your bulls***." Some believe that William's statement creates a narrative where his mother was paranoid. One Twitter user even wrote that while Harry is protecting "her memory," William is calling "her paranoid."
The BBC news is also coming right off the heels of Prince William dealing with the media and some affair rumors himself. There have recently been reports that the Duke of Cambridge was having an affair with Kate Middleton's former friend, Rose Hanbury, and used Meghan Markle to distract the press. So, the subject of affairs and media coverage could just be a sensitive topic for William, but that won't stop the trolling from Twitter.