The Weeknd Teased Fans With Big News At The Billboard Awards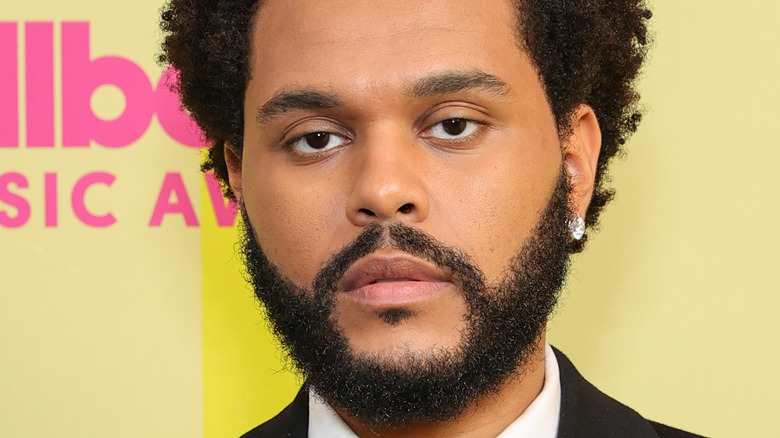 Rich Fury/Getty Images
It may not have earned him any Grammy nominations (and ultimately triggered a boycott as a result), but there is no disputing the power of The Weeknd's "After Hours." The singer's 14-track masterpiece is the R&B album for 2020, and its most streamed song, "Blinding Lights" hung out in the top 10 of the Hot 100 for forty weeks. It helped that The Weeknd continued to sport the look, which comprised a red suit and bandages which only publicly disappeared at the 2021 Billboard Music Awards (via Forbes). 
So fans were understandably excited when The Weekend hinted at a new album release during the BBMAs on Sunday night, saying "The After Hours are done. The Dawn is coming" (via Pop Crave).
With the popularity of his last album, its no wonder that fans took that as a sign pointing to the release of a new album, and they took to social media to share their excitement.
The Weeknd's tease sent social media into a frenzy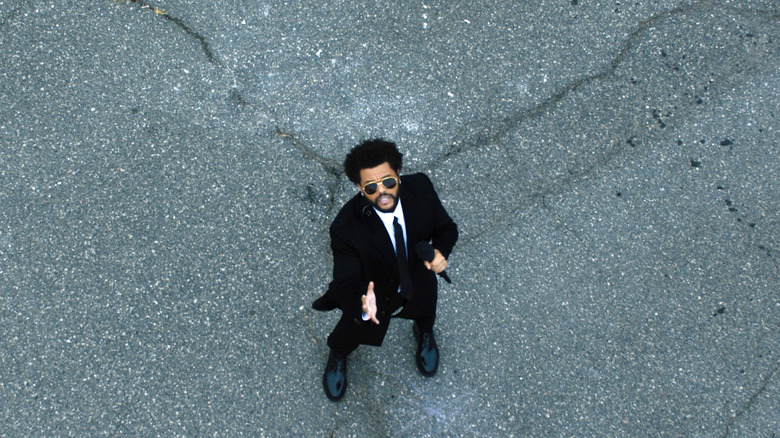 Billboard Music Awards 2021/Getty Images
Twitter users were understandably excited, "the after hours is done and the dawn is coming" THIS B***H GONNA RELEASE NEW MUSIC EVERYONE BUCKLE UP" squealed one social media user. "AFTER HOURS ERA IS DONE OMG WHY AM I GETTING EMOTIONAL RN" said another. "I AM LOSING MY MIND OMFG I am SOOOOO excited!!!!!!!!!!," tweeted a third. "after hours is done and dawn is coming. im gonna throw up. omg," said another excited fan.
The Weeknd broke into the music scene along with musician Drake back in 2012. Even then there were signs of big things to come when he debuted on the Hot 100 list with the song "Wicked Games." Just months later, his "Trilogy" album, which featured "Echoes of Silence", "House of Balloons", and "Thursday" debuted at Number 4. In 2014, he even earned an Academy Award nomination for his work in "Earned It" which appeared in the movie "Fifty Shades of Grey." And after a string of hits between 2015 and 2019, The Weeknd returned in April 2020 with "After Hours" (via Forbes). 
We can't wait to see what happens next.