The TikTok Makeup Trend You Should Try For Standout Lashes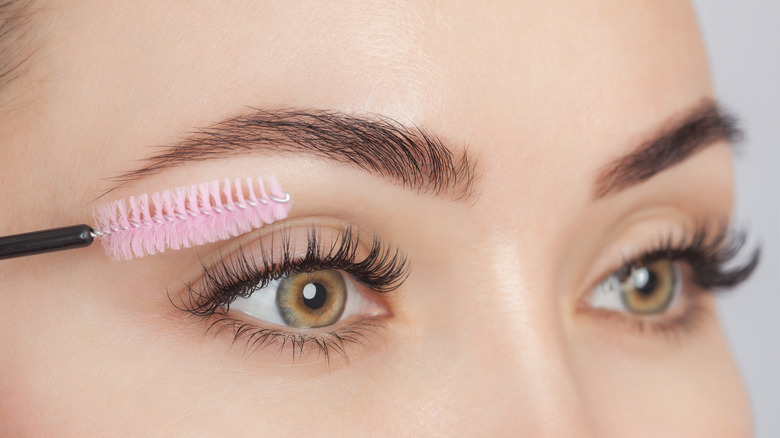 Shutterstock
The video-sharing app TikTok averages approximately 1 billion users and has been downloaded over 200 million times in just the United States (via Wallaroo Media). Though TikTok is often associated with Generation Z and is best known for the thousands of dance trends, it's also a place for artists to showcase their skills. Many people use TikTok to showcase their makeup application talents and to teach people how to achieve their impressive beauty looks. Beauty TikTok creators post their makeup routines, foundation hacks, product reviews, and inspiration compilations, and have definitely sparked a resurgence in makeup tutorials. 
Through creating this content, these users are establishing makeup trends that are seen not only on the app, but in everyday life. From soap brows to contour mapping to faux freckles, TikTok has completely changed the way many of us are doing our makeup and has inspired people to become a lot more creative in their everyday looks.
Colorful mascara is an easy way to update an everyday beauty look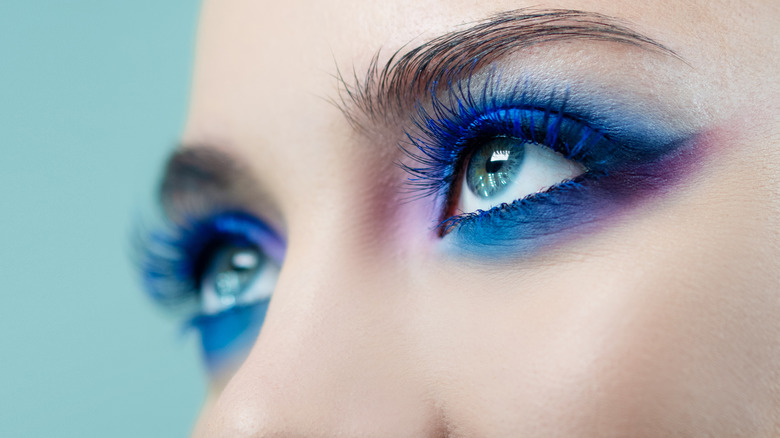 Shutterstock
One of the most popular TikTok trends that is currently taking over the beauty world is colorful lashes (via Who What Wear). This up and coming makeup movement challenges makeup wearers to step outside of their comfort zones. Black mascara is a staple in anyone's makeup arsenal and is by far the most commonly used shade of the lash enhancer. Therefore, wearing mascara in a blue, purple, or other colorful shades is a way to truly stand out from the crowd and add an unexpected pop to a makeup look.
TikTok user Mikayla Nogueira demonstrated how to achieve this fun look (via Who What Wear). The makeup artist started by putting on her normal base. Next, she coated a set of fake lashes in concealer and gave them time to dry while starting her eye makeup. When the concealer dried, she coated the lashes with eyeshadow pigment and applied them to her natural lashes. To complete the application process, she coated a spoolie brush in the same pigment and ran them through her lashes to make sure the falsies and her natural set blended. The result was stunning and serves as the perfect makeup inspiration for this upcoming summer.