How Krysten Ritter Got Her Start After Getting Discovered At The Mall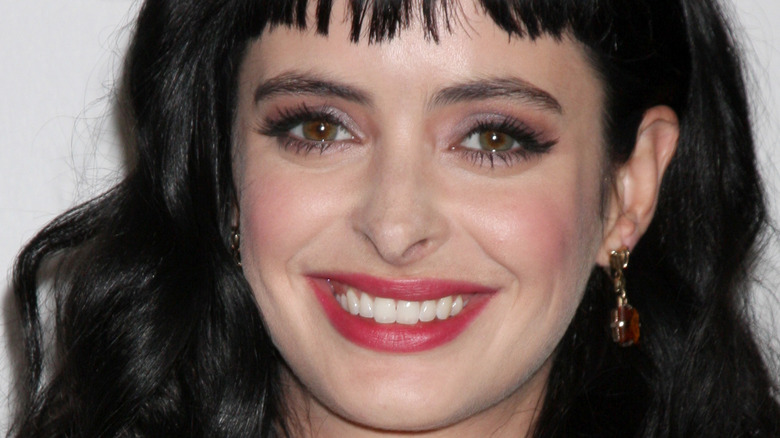 Shutterstock
Krysten Ritter has enjoyed a lengthy and wide-ranging career thus far, working her way up from bit parts in the likes of "Law & Order" to recurring roles in "Veronica Mars," "Gilmore Girls," and "Breaking Bad," until finally the talented player was gifted her own starring role in the Marvel mega-hit "Jessica Jones," (via IMDb). Equally adept at comedy, action, and drama, the Pennsylvania native has a unique look that means, although she doesn't disappear into roles, Ritter always stands out in a crowd. 
It seems like the prolific actress, who moved into writing, directing and producing her own stuff on the heels of the success of "Jessica Jones," was always meant to work in Hollywood. However, it may surprise you to learn Ritter didn't get her big break at an audition, or after spending years living on someone's couch. Like all great Hollywood fairy-tale stories, she was plucked from obscurity and marked out as someone who needed to be seen by the world. As we know now, Ritter absolutely was that person.
Krysten Ritter was always meant to be a star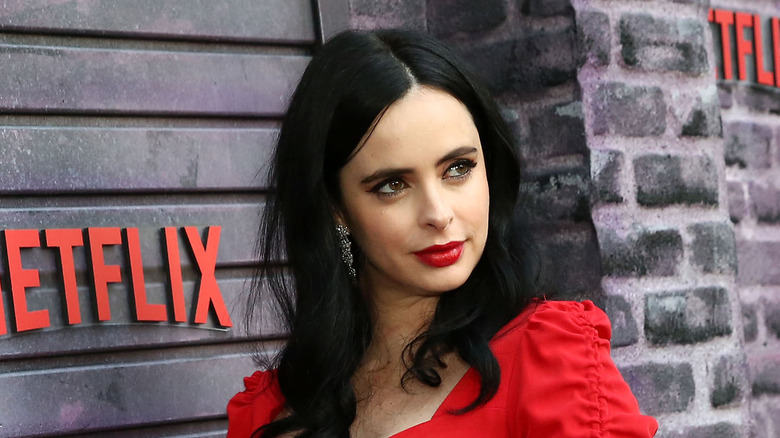 Rachel Murray/Getty Images
Before she became the titular "B**** in Apartment 23," Krysten Ritter was a successful model. As Times Leader notes, she was scouted by an "agent at the Wyoming Valley Mall and soon was signed to Elite Model Management and then Wilhelmina Models." After growing up in small-town Benton and Shickshinny, enjoying farm life, the move to New York City was a major culture shock, but Ritter knew it was where she belonged. "I was never fearful, but now I look back and think, 'I had some serious balls to do that.' I moved to New York with one suitcase. I didn't care. I was going to figure it out," she recalled. 
After modeling for several years, a 1999 audition for a Dr. Pepper commercial changed everything, as Ritter realized she could express herself creatively by speaking, rather than just being told to "shut up and be skinny." The budding actress loved making the whole room laugh and endeavored to follow that feeling wherever it led. The early 2000s were filled with commercial roles, before Ritter made her film debut in the 2003 movie, "Mona Lisa Smile" opposite big names including Julia Stiles, Kirsten Dunst, and Julia Roberts (via IMDb). "Veronica Mars" followed just a few years later and she's been indispensable ever since. 
As Ritter told Elle, she knew instantly entertainment was for her upon landing in NYC, gushing how she was like, "Wow, look at this whole world, look at this city."