Why The New BTS Meal At McDonald's Has Fans In A Frenzy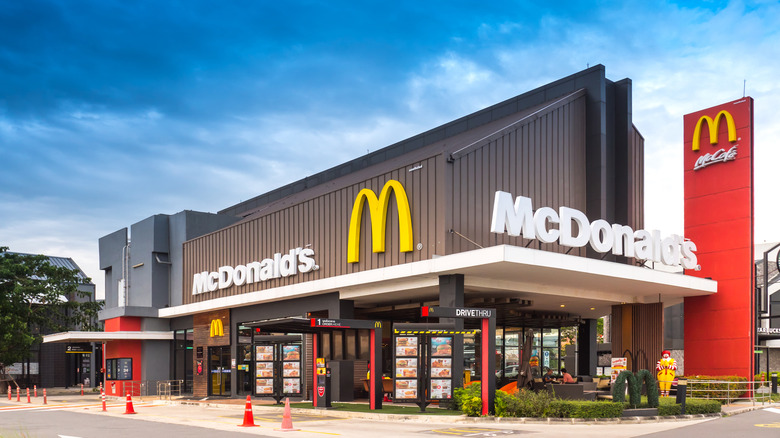 Shutterstock
Talk about a Happy Meal! McDonald's just rolled out a new meal tied in to BTS, and let's just say that you can expect the lines at the drive-thru and take-out counters to be longer than usual. The celeb collaboration takes the form of a 10-piece Chicken McNuggets pack, plus medium-sized fries and Coke, but in a nod to the boy band's South Korean roots, the dipping sauces that come with the chicken are Cajun and Sweet Chili (via USA Today). It's the first time that the condiments have been made available in the U.S. The spicy treat will eventually be available in 50 countries.
This is the third time that the fast-food giant has collaborated with a music artist; they also had successful limited-edition meals tied in to Travis Scott and J Balvin. It doesn't hurt that the wildly popular BTS just dropped their new single, "Butter." Just how immersed is McDonald's in this deal? Their Twitter icon now features a purple background behind the golden arches.
But the special sauces are just part of the promotion. Here's what else is making BTS fans say, "I'm lovin' it!"
McDonald's is offering BTS merch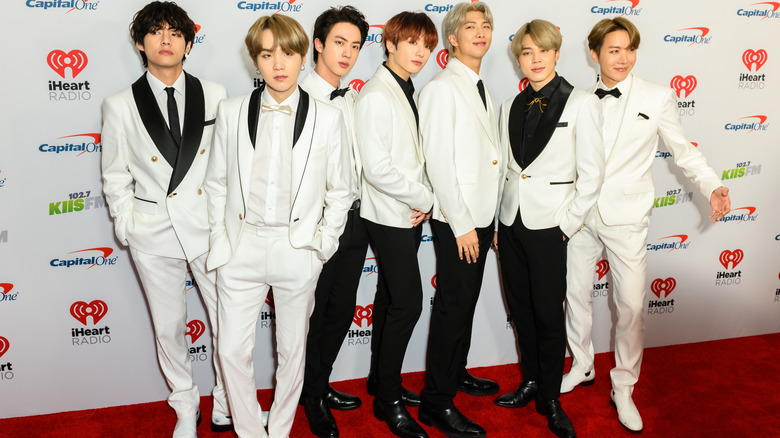 Shutterstock
Through the Weverse Shop app, McDonald's and BTS are also offering a whole line of merchandise, ranging from hoodies to socks (via USA Today). In a statement, the company said that the "head-to-toe collection is inspired by some of the craveable, hand-picked menu items from the BTS Meal." Buyers will also get photocards with their order as a special bonus.
The joyous responses to the news are flooding in on social media. One representative response: "BESTIE!! THIS IS THE BEST COLLAB! THANK YOU SO MUCH!" (The reply, from the McDonald's admin who is the awesomest: "I PURPLE U BESTIE.") Others posted screenshots of the BTS ad in which Taehyung tries a McNugget. (This was the admin's favorite part, too.) Followers complimented the icon's new look: "Bestie u look pretty in purple." (McD's response: "Thank you for noticing.") Even the Guinness Book of World Records chimed in, "Iconic collab this." The admin replied hopefully, "World record for most iconic collab?"