How Sterling K. Brown Helped Rege-Jean Page Handle Fame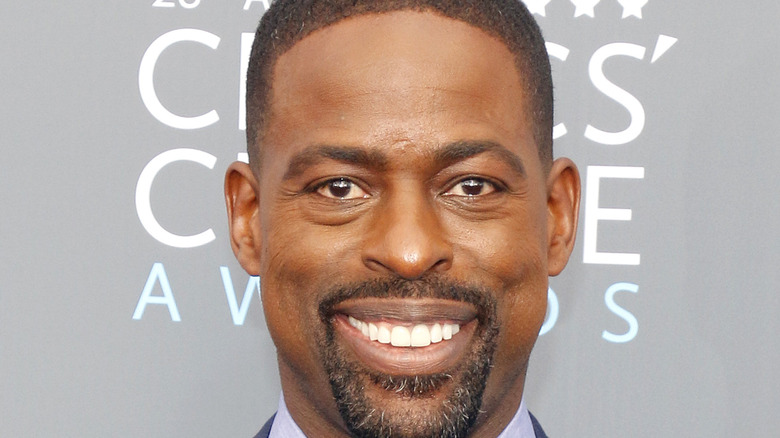 Shutterstock
Acclaimed actor Regé-Jean Page recently is one of the most in-demand actors in Hollywood. The 31-year-old rose to fame after starring as Simon Basset, The Duke of Hastings, in the Netflix original "Bridgerton". This Shondaland series was watched by 82 million households around the globe during its first 28 days on the streaming platform (via Entertainment Weekly). Though Page's character the Duke was a fan favorite, the actor announced in April that he would not be returning for season 2 (via Variety). However, his time on "Bridgerton" helped raise his profile and kickstarted his career as a film star. Page is currently filming the highly anticipated "Dungeons & Dragons" film reboot and the Russo brothers' thriller "The Gray Man".
While Page is excited about the new opportunities "Bridgerton" has afforded him, he is not a big fan of red carpets, paparazzi, and other more glitzy aspects of Hollywood (via Variety). Luckily for the star, Emmy-award-winning actor Sterling K. Brown is helping Page navigate his new fame.
Sterling K. Brown often advises Rege-Jean Paul before big moments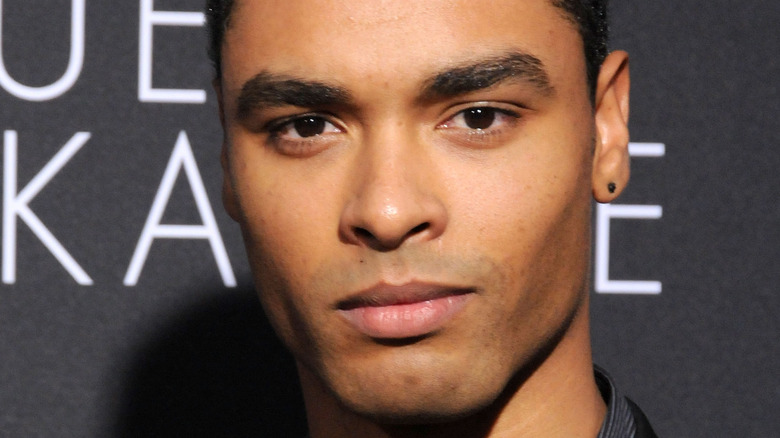 Barry King/Getty Images
Regé-Jean Paul met "This Is Us" star Sterling K. Brown during the 2016 Emmy season during one of the former's first big Hollywood parties (via Variety). At the time, Brown was promoting the Ryan Murphy original "The People v. O.J. Simpson: American Crime Story." Page was a big fan of Brown and struck up a conversation with the seasoned actor. Page recalled, "I was like [mimics stumbling over his words] 'Oh man, that thing you did with your hand was so cool. I just want to be you.' And Sterling just smiled patiently and let me do that and then talked me through how not to be overwhelmed by this room. He reassured me and said, 'You've got stuff ahead of you. You can breathe.'"
What Page didn't realize at the time was that Brown was impressed by his performance in the "Roots" reboot, and was equally excited to meet him. Since that initial encounter, Brown has taken on a mentor role in Page's life and often advises him before big moments. Most recently, Brown called Page before his first "Saturday Night Life" hosting gig and talked him through the process. Brown sees Page as a very grounded actor. He explained, "He wasn't somebody who's like, 'Give me a couple of years and I'll be making $10 million a flick.' He really loves the art of illuminating the human condition. If stardom comes — and stardom is clearly approaching — I don't think he was ever actively seeking it; it just kind of happened." Thankfully Page has Brown's guidance as he continues to make his way toward that stardom.