Here's How Many Grandchildren Jimmy Carter Has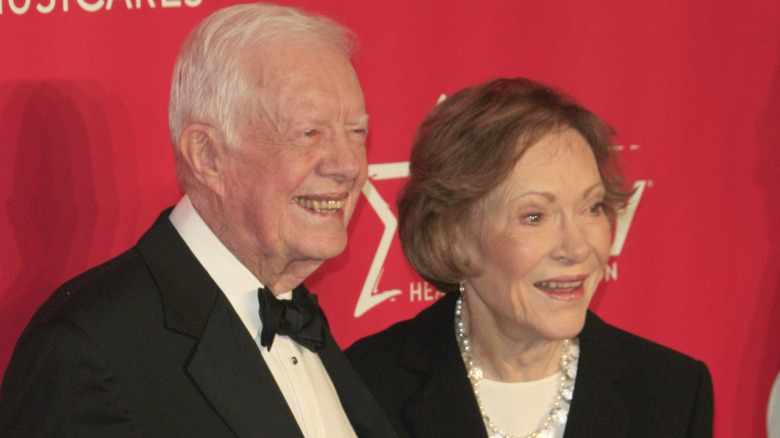 Shutterstock
Jimmy Carter is America's oldest living president at 96 years old. He served as the 39th president of the United States from 1977-1981, the youngest of his children, Amy, was pre-teen in the White House. Before Carter got to Washington, he had a long career as a peanut farmer and also served as Georgia's governor, according to Biography.com. He also had a wife of more than 30 years, Rosalyn, and four children. Those four children led to an incredible number of grandchildren (via Country Living).
The Carters have three sons and one daughter. Jack Carter is the eldest of the Carter children and was in his 70s by the time of this writing. He also went into politics and was once a Democratic senate candidate for Nevada. James 'Chip' Carter is the second eldest Carter child and spent time as a political consultant. Donnell 'Jeff' Carter is the youngest Carter son and once owned a computer mapping business. Amy Carter is the only daughter in the family and was just 9 years old when she became first daughter. Between Jack, Chip, Jeff, and Amy, Jimmy Carter has 22 grandchildren and great-grandchildren (via Country Living).
Jimmy Carter makes sure his family stays close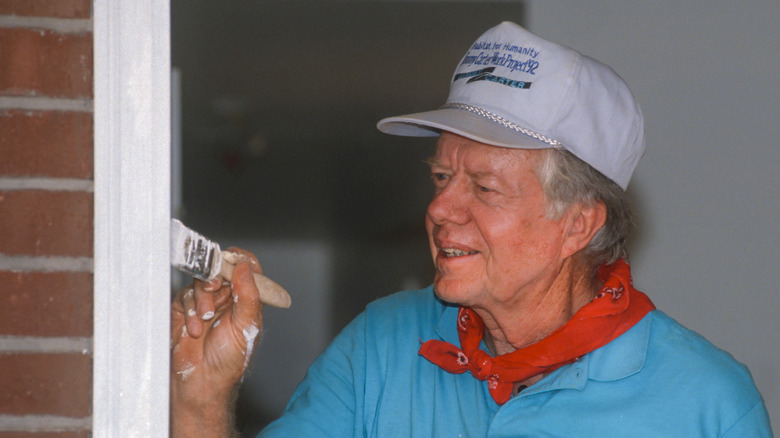 Shutterstock
"We have a big family now," President Jimmy Carter told CNN's Jake Tapper in 2015, the week of his 69th wedding anniversary. "We have 22 grandchildren and great-grandchildren, 38 of us in all. So, we try to hold our family together and just enjoy the family life."
To make sure he gets to see all of those children, grandchildren, and great-grandchildren together as often as he can, Carter takes the entire brood on a family vacation each year between the Christmas and New Year's holidays, according to Country Living. As the 29th president told Jake Tapper about his wife and their large family: "[They are] the foundation for my entire enjoyment of life."
And what a life it has been indeed. Since leaving the presidency four decades ago, Carter has championed humanitarian efforts, and since 1984 has worked with Habitat for Humanity, which builds and renovates affordable homes for those in need.