Whatever Happened To The Actor That Played Charlie In Good Luck Charlie?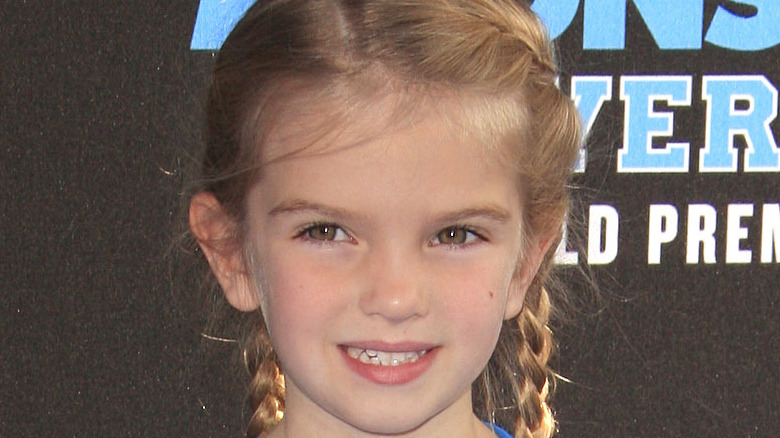 Shutterstock
Ever wondered what happened to "Charlie" from the Disney Channel hit series "Good Luck Charlie"? The charming little sister that the Duncan Family (well, mostly) lovingly guided through the ups and downs of family life, was no baby by the time the sitcom came to a close. Neither was Mia Talerico, the actress who brought Charlie vividly to life over 97 episodes between 2010 and 2014. During the cast's 10 year reunion with Entertainment Tonight, Talerico joined for her first-ever all-cast interview, and her co-stars couldn't help but reminisce about baby Charlie and how much she had grown. "She started off being swaddled and by the time the series was over, we're doing full-on scenes with her," Eric Allan Kramer, who played Charlie's dad, told Entertainment Tonight.
No, Eric Allan Kramer isn't actually Talerico's pops IRL. In real life, Talerico's an only child. But according to what the young actress told Just Jared Jr., she made lasting bonds with the cast of her first acting gig. "The 'Good Luck Charlie' cast really is like family to me and we have lots of great memories together," she reminisced. Talerico, who began starring in the show when she was just 10 months old, hadn't even started kindergarten when "Good Luck Charlie" called it a wrap. Nonetheless, the sitcom, which garnered three Primetime Emmy nominations in the Outstanding Children's Program category (via Television Academy), set the stage for Talerico's ongoing and budding career. In 2018, she scored a starring role as "Paige" in the Brat TV show "Mani," although she'd hardly need to act if she didn't want to. At the time of this writing, Celebrity Net Worth estimates that the 13-year-old is now worth around $1.5 million!
Mia Talerico's new TV show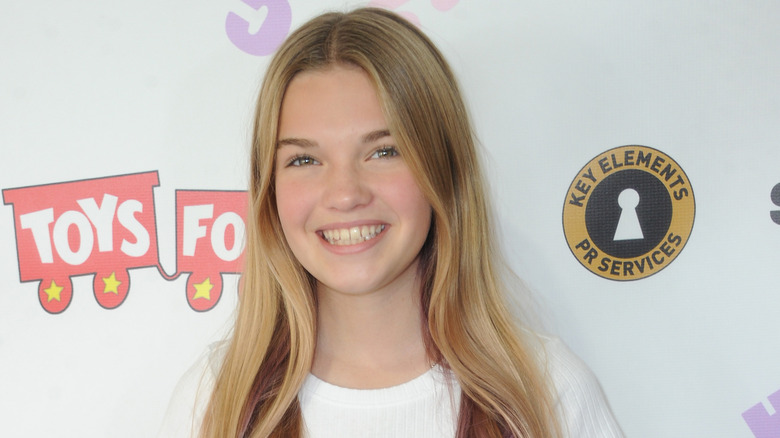 Albert L. Ortega/Getty Images
It took Mia Talerico four years after "Good Luck Charlie" ended to find her next starring role, as a sassy middle schooler, "Paige," in Brat TV's "Mani." What's behind the four-year gap? Maybe it has something to do with the death threats that Talerico began getting on her Instagram page when she was finishing up "Good Luck Charlie." At the time, the threats spurred an LAPD investigation, although police would not divulge any details to CNN.
Whether or not the threats led to a lull in Talerico's acting gigs, she's jumped back into the public eye with "Mani." The web series, which is currently in its sixth season, regularly gets over 1 million views per episode on its YouTube page. Being "Paige" seems to be generating plenty of name recognition for Talerico, who is branching out into other online entertainment endeavors. The young star recently starred in Montana Tucker's music video "Be Myself ft. Todrick Hall," and has — if her social media is anything to go by — raked in various brand sponsorships, including one with Del Sol. On Instagram, the actress has just over 1.3 million followers and clearly knows how to use them! Oh, and did we mention she's training in dance? Mia Talerico has mastered some serious moves at a local Santa Barbara, California dance studio (via Instagram). 
As for Talerico's non-professional life? The young actor recently announced to her social media following that she'd started 7th grade. Her Instagram page also hints at other Californian hobbies, among them: hiking, surfing, doing yoga on surfboards (no big deal), drinking boba tea, painting her nails in perfect pastels, and skateboarding through coastal California.  
What's next for Mia Talerico?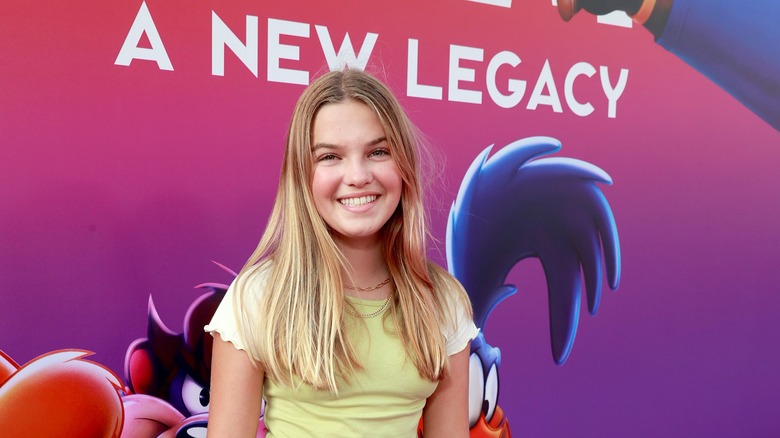 Emma Mcintyre/Getty Images
Mia Talerico is still regularly hitting the red carpet, as she did for the 2021 premiere of "Space Jam: A New Legacy." Warner Bros invited her — personally, according to Talerico's Instagram post — which is probably a good sign that she's on the studio's radar. What's next for Disney's young protégé?
Back in 2015, Talerico told The Red Carpet Report, "I want to keep doing acting." Five years later, and it looks as if she's staying on course to do exactly that. Apart from Talerico's recurring role in "Mani," Talerico's slowly building her resume with other TV gigs. As per her Instagram, the young talent landed a role as a recurring guest star in the Chicago-based Lakefront Pictures crime series "Conrad," which producers began pitching during the COVID-19 pandemic (via Forbes). We don't have deets on her character — yet — although IMDb hints that her name is Molly. If the show is picked up, you'd see Talerico share a screen with Hollywood heavy hitters like "The Blacklist" actor Harry Lennix and Academy Award and Golden Globe nominee Eric Roberts.
We already know what Talerico's likely to do with her acting paychecks. "I want to travel as much as possible," the actress told Just Jared Jr. "If I could get on a plane tomorrow and go anywhere it would be the Bahamas."