Jack Black Reveals His Devastation Over The Death Of His School Of Rock Castmate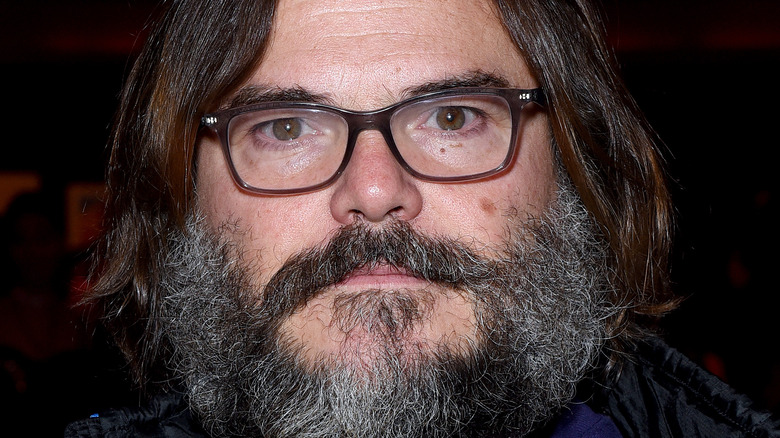 Presley Ann/Getty Images
On May 26, Kevin Clark, who is best known for playing Freddy Jones in "School of Rock" was fatally hit by a car, Us Weekly reported. The actor who starred as the drummer in the beloved 2003 movie was riding his bicycle in his hometown of Chicago when he was hit. Many fans took to social media to commemorate him and send their love to his family. Jack Black also revealed his devastation over the death of his "School of Rock" castmate. In a post on Instagram, he revealed that he was "heartbroken" by the news.
Speaking to the Chicago Sun-Times, Clark's mother Allison Clark revealed that her son was always musical. She said he was "just a raw talent" and had a heart of gold. She said that her son auditioned for his role in "School of Rock" when he was just 12 years old and was so happy to play Freddy.
After starring alongside him, Digital Spy revealed that Clark and Jack Black reunited on a number of occasions. In 2013, the cast got together to mark the tenth anniversary of the film which has become a cult classic. Digital Spy also writes that in 2018 Clark went to see Black's band Tenacious D perform in Chicago, and Black wore a t-shirt with Clark's band, Dreadwolf, on it.
Jack Black said they had 'so many great memories'
Kevin Clark's untimely death came as a massive shock for many people. In a post on Instagram, Jack Black wrote, "Devastating news. Kevin is gone. Way too soon. Beautiful soul. So many great memories. Heartbroken. Sending love to his family and the whole 'School of Rock' community."
Miranda Cosgrove played Summer in "School of Rock." After hearing the news, she echoed Black's sentiments on Instagram. "Stunned and saddened by this news today. The world lost an amazing soul. I'll always remember your spirit and how kind you were to me," she wrote. "I'll never forget all the memories. You'll always be missed, Kevin."
Us Weekly reported that after playing Freddy, Clark didn't pursue a career in acting. However, that isn't to say that he didn't continue to rock it on the drums. According to the publication, he played a show with his band as recently as May 22. Speaking about Clark's musical talent, his roommate and bandmate Robbie Goldberg told the Chicago Sun-Times, "He was motivated and loved to write songs. He loved to take the guitar off the wall and make a funny song."