The TikTok Makeup Trend You Should Try For An Updated Blush Look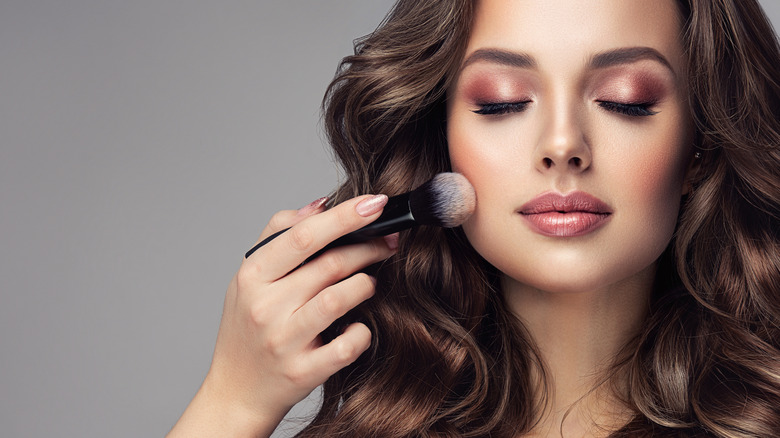 Shutterstock
Besides sharing a name with one of our favorite Ke$ha songs, TikTok has now become the hub for all not-so-secret makeup trends. From finding your perfect foundation shade to creating seamless summer freckles, the three-minute-long videos are a great mix of explainer and demonstration tutorials. Whether you are an expert at a full face or are just looking for a simple everyday pop of color, TikTok's got it all.
But the app's newest obsession is with our cheeks. Blush can be tricky -– apply too much and look slightly scary, or apply too little and have barely a rosy tint to your cheeks. And then there's the issue of color: go for the classic rosy-pink or a deeper mauve? While we've been covering how to properly apply blush for some time now, thanks to TikTok, we now have more tricks and tips up our sleeve. From different blush formulations — cream, powder, or liquid -– to blush substitutions when you're in a rush, blush TikTok is the perfect companion for your new cheek adventures.
TikTok is now full of tutorials showcasing different blush placement options, depending on your goal. You can slim, elongate, or create various face shape illusions (via Who What Wear), just by strategically adding blush to the right spot.
Try the 'blush sandwich' technique for a lifted look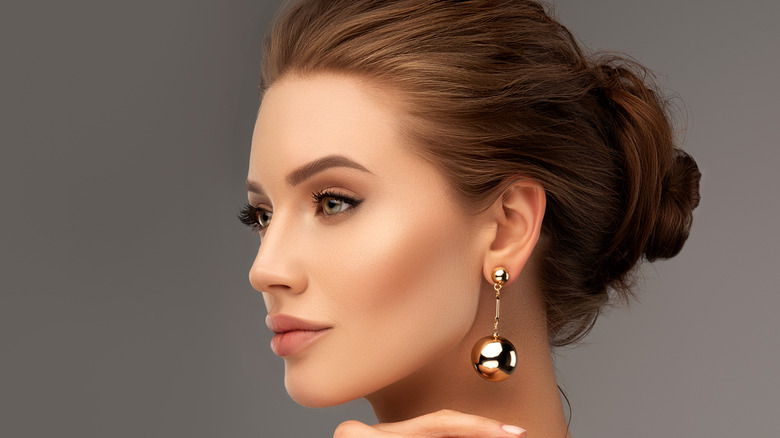 Shutterstock
Perhaps one of the most popular blush hacks that has TikTok going crazy is the "face-lift" hack, aka the "blush sandwich" technique. Skip the contour and just go for your blush to get the perfect "snatched" look. You create a lifted effect by stacking your contour, blush, and highlighter/concealer. And placement is key, since you'll be applying blush higher than you've been doing it all these years.
"With this new placement, which in some cases is directly on the cheekbone, you are actually faking your face shape by lifting the shadow higher to create the illusion of a higher cheekbone," makeup artist Kasey Spickard tells Glamour.
Forget contour under your cheekbones. Instead, apply it right above the hollows of your cheeks and then put blush on top of it. Apply concealer, and blend it up and outward, using it as a highlighter. To get the full face-lift effect, blend the products up, taking them to your temples. 
For these particular hacks, TikTokers seem to prefer liquid blush for its precision (via Who What Wear). Apply with the built-in sponge applicator and blend with either your finger, a beauty blender, or a foundation brush. Other users have also started using liquid blush for an all-around rosy look. Placing the blush in an upward motion up to your temples is perfect for giving your face a lift (via V Magazine).