The Real Reason Catherine O'Hara Said No To SNL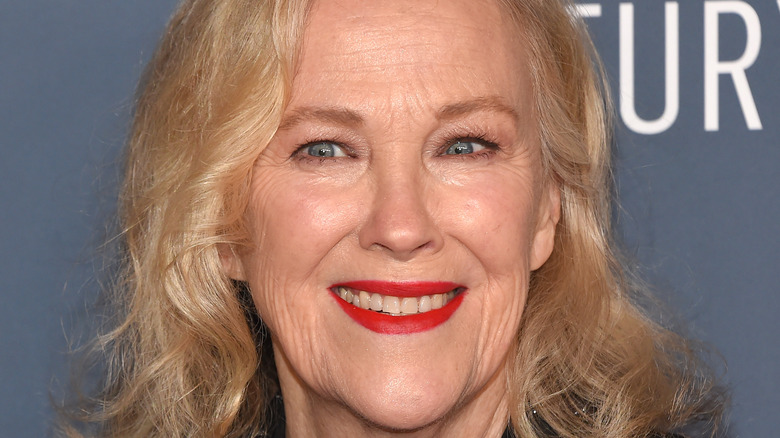 Shutterstock
If there's anything that "Saturday Night Live" is excellent at, it's finding truly hilarious talent to be part of its cast. And indeed, it's no secret that appearing on "SNL" — whether through hosting, acting, or writing — can be a serious career changing experience, meaning that you'd have to be crazy not to accept the invitation, right? Well, as it turns out, not everyone is jumping at the chance to make an appearance. In order to be involved with the show, not only does "SNL" have to reach out to someone, but that someone has to accept the invitation — and believe it or not, there's an impressive number of people who have turned down the iconic funny role for a variety of reasons. 
Catherine O'Hara has created quite the illustrious career for herself, starring in films that demonstrate her range as an actress as well as shows that have shown the public just how incredibly funny she is (via IMDb). In fact, she's quickly become one of the most requested "SNL" hosts according to fans, with tweets beginning for her to make an appearance, such as this fan who wrote, "Can Catherine O'Hara please host #SNL #SaturdayNightLive please please please."
Catherine O'Hara allegedly quit SNL to continue a different show she had previously thought had been cancelled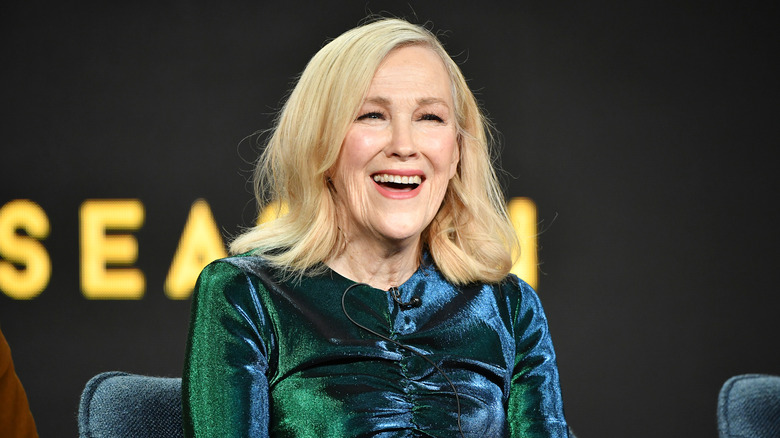 Amy Sussman/Getty Images
Despite the fact that Catherine O'Hara would without doubt be an excellent addition to the "SNL" cast, she actually ended up quitting very shortly after receiving her invitation to do so. According to sources, O'Hara went through the entire rigmarole of accepting the invitation, having her headshots taken, and even began rehearsing sketches. But as for what happened next, she told The New Yorker in 2019 that she's "not proud of it." 
O'Hara explains that during this time, she was shooting for a show called "SCTV," which at the time had been told would not be receiving a second season. Thinking the show would be coming to an end, O'Hara accepted the invitation to join "SNL" that she had received, but very shortly after had to call it quits. According to O'Hara, "I got called for 'Saturday Night Live.' I went. It was in the summer. They were just starting to write the next season. Then Andrew [Alexander, the head of SCTV] called. He had a deal with NBC, same network. Then I had to go to the producer and say, 'I'm sorry, my family needs me. My [comedy] family is calling,'" per CheatSheet.
Here's why many actually believe O'Hara quit SNL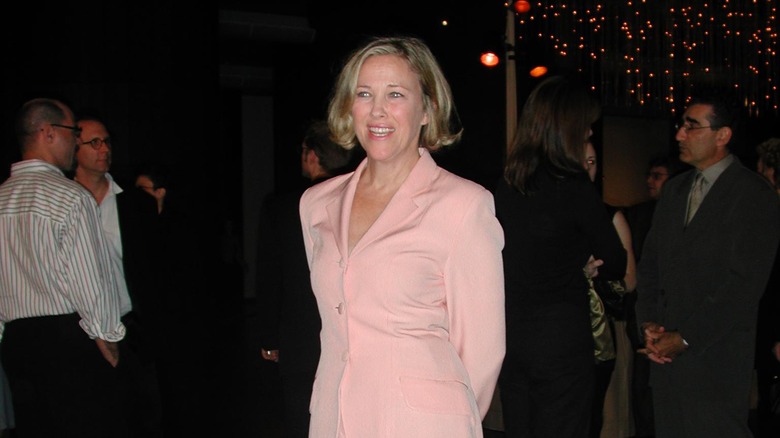 Getty Images/Getty Images
Well, fair enough! Catherine O'Hara was dedicated to the cast she had originally made a deal with. But it would seem that this reason might not be the entire story. According to Mental Floss, she only lasted about two weeks on the "SNL" team. Many sources state that O'Hara had actually decided to quit after the incident in which writer Michael O'Donoghue yelled at some of the show's other writers — but O'Hara has never confirmed or denied that. However, she has revealed a different reason for quitting. "I hung out with some nice people, tried to come up with some ideas," she explained, adding, "but I never really felt involved," Therefore, she had decided to quit the show before the season had even begun. "I had to leave. I said I'd made a huge mistake. I'm not proud of that. I felt stupid doing it. But I had to come home." 
O'Hara joins a long list of actors that have turned down the chance to be part of "SNL", including Mindy Kaling, John Candy, Jennifer Aniston, and even The Beatles, per Mental Floss.