This Is The Best Day To Go Shopping At Ross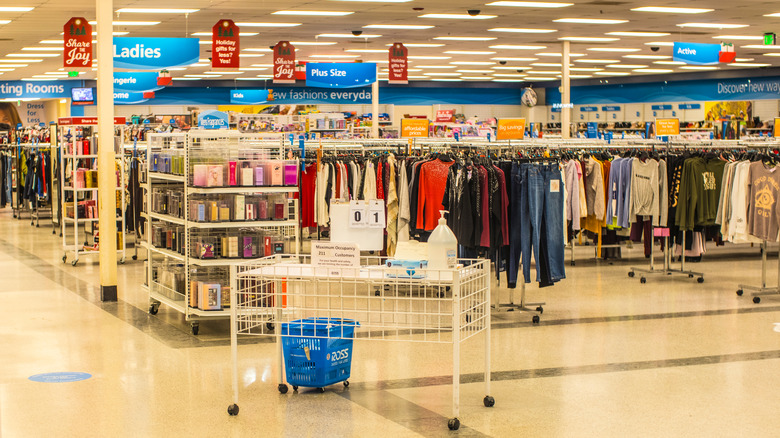 Shutterstock
It's no secret we love our trips to Ross, one of our go-to stores for all the savings. While the retailer isn't always the most organized, it's full of scavenger hunts for deals, from antique-style furniture to gorgeous designer dresses. While we'll take an adventure to Ross anytime, there is actually one day of the week where you'll find the best sales — so take note!
As per The Krazy Coupon Lady, shopping at Ross is a serious art form. For example, sometimes identical products get different SKU's because they come in different shipments. This means some items will be cheaper than others, so make sure to keep your eyes peeled for lower-than-usual prices. Plus, according to Clark, Ross' irregular merchandise is marked significantly lower, so look out for items with small imperfections for the best savings.
Other tips? You can hold any non-clearance item until the end of the day, so you have hours-upon-hours to think about it before taking the plunge. However, Ross doesn't offer price adjustments, so plan to simply return and rebuy if an item goes on sale after purchasing. All in all, it's clear Ross fanatics mean business when it comes to their discounted hunts. That being said, their best-kept secret is all about the best day to shop at the retailer.
All the tips you should know when shopping at Ross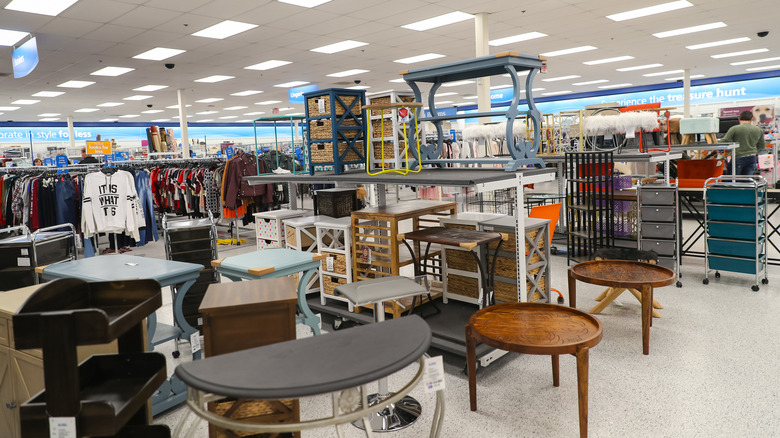 Shutterstock
According to The Krazy Coupon Lady, there's one specific day to shop at Ross for the best possible savings, and it might not be the one you expect. While end-of-the-week sales might make the most sense, Ross marks down products every Monday. This means a Monday shopping trip will give you access to the best sales first, and make sure you can nab all the best, cheapest items.
Since markdowns happen every Monday, The Krazy Coupon Lady recommends heading to Ross on Monday afternoons, and asking associates what has just been put on sale. Ross managers get the scoop on the new sale items every Sunday, so possibly befriending associates might be your best bet at incredible loot.
If you're a senior over 55, you can become a member of Ross' Every Tuesday Club. That way, you'll have a 10% off discount every Tuesday — meaning two incredible days of saving for you every week (via Clark). Even more, word on the street is that you don't even have to show ID for this discount — you just have to ask (via The Krazy Coupon Lady). Either way, keep your Ross trips to the beginning of the week for better-than-ever discounts and major steals.