Here's How Much Edie Falco Is Really Worth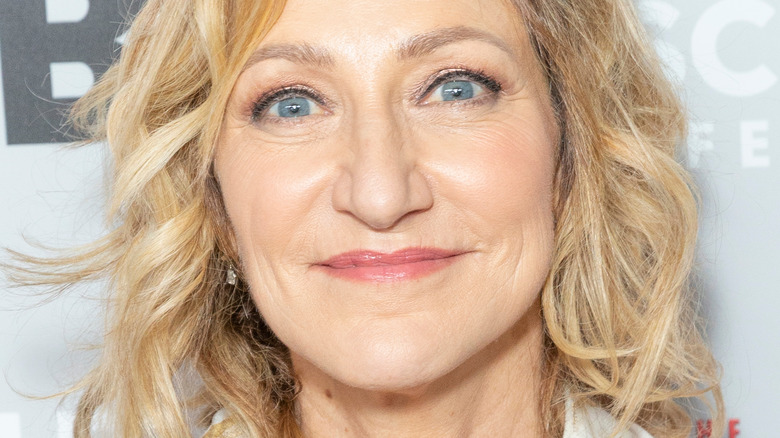 Shutterstock
Edie Falco is one of the greatest television actors of all time, from her work on HBO's "Oz" and "The Sopranos" to Showtime's "Nurse Jackie." Her work has even earned her two Golden Globe and four Primetime Emmy awards. Up next, she's set to star as Hillary Clinton in Ryan Murphy's "Impeachment: American Crime Story," which covers the impeachment trial of former president Bill Clinton and is based off of Jeffrey Toobin's book "A Vast Conspiracy: The Real Story of the Sex Scandal" (via Hollywood Life).
Falco is also one of the new cast members in the highly anticipated sequel to "Avatar," according to GamesRadar. The first "Avatar" film broke box office records by bringing in the highest total worldwide box office numbers when it was first released in 2009, and claimed its top spot yet again in March of 2021 after it was rereleased in China (via The Hollywood Reporter). Joining a giant money-making franchise like that is big for Falco; though, the actor is already pretty set with a decent net worth of her own.
The cast of The Sopranos fought for higher salaries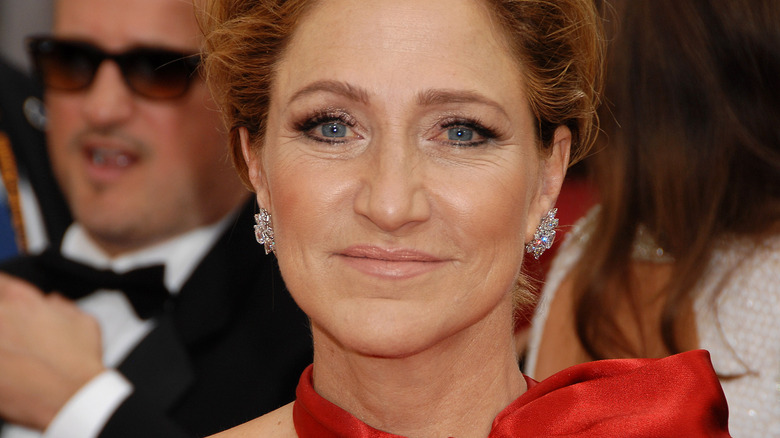 Shutterstock
According to Celebrity Net Worth, Edie Falco has an estimated $40 million net worth. Most of that net worth can be attributed to the years of television and film work that Falco has done over the years. It was actually Falco and the rest of the cast on "The Sopranos" who really changed the game when it came to television salaries. According to Showbiz Cheat Sheet, "The Sopranos" was one of the highest viewed shows in HBO's history when it originally aired from 1999-2007. In fact, the show's Season 3 premiere had over 22 million viewers, which was the highest in the channel's history. Only "Game of Thrones" would end up beating that record, but it would take them almost two decades to do it. 
Since the show was such a success, the cast fought for higher salaries. Falco told Vanity Fair that they even held sit-ins, which she thought "was a very complicated issue." At the time, she just remembered thinking about how far she had come from working in a restaurant to complaining "about not getting enough money." The cast ended up winning their battle, and by the final season, Falco was making about $500,000 per episode (via Showbiz Cheat Sheet). Now, plenty of actors are making well over $1 million an episode, according to Screen Rant, and it's all thanks to actors fighting for what they believe they're worth.