The Real Reason Winona Ryder Changed Her Name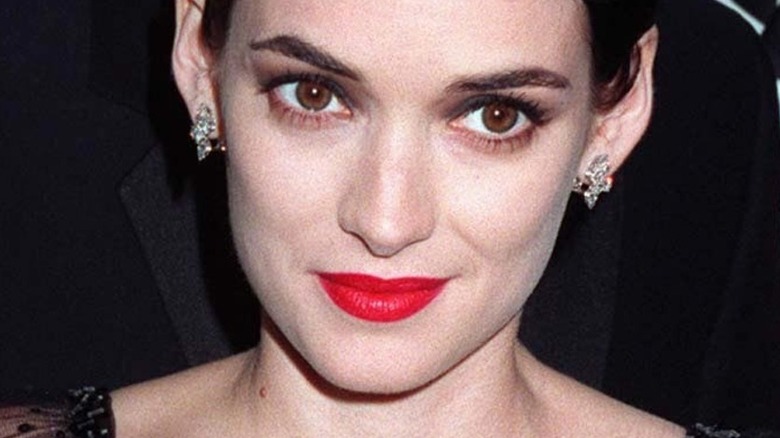 Shutterstock
Winona Ryder was one of the "it-girls" of the '90s. Though her career officially began in 1988 with her breakout role as Lydia Deetz in Tim Burton's "Beetlejuice," Ryder captured America's imagination in the 1990s.
Her edgy, grunge aesthetic, iconic pixie crop, penchant for black and leather made her a fashion trendsetter (via Grazia Daily). And her very public relationships with '90s heartthrobs, including Johnny Depp, Matt Damon, and Keanu Reeves, were the subject of constant tabloid attention that made her a household name. Winona Ryder and Johnny Depp's three-year engagement in the early 1990s launched them both into the upper echelon of stardom.
Alongside other superstars like Drew Barrymore, Alicia Silverstone, and Naomi Campbell, Winona Ryder set trends that defined the decade. Ryder was the ultimate cool-girl, complete with an effortless, cool-girl name.
But Winona Ryder was born with a much more average name: Winona Laura Horowitz.
Winona Ryder changed her name on a whim before her first film came out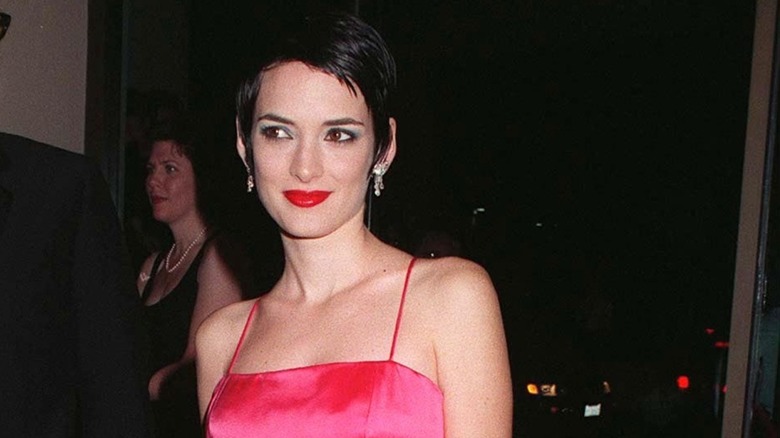 Shutterstock
Winona Ryder's first role was in the 1986 film "Lucas," directed by David Seltzer, where she starred alongside '90s stars Charlie Sheen, Corey Haim, and Jeremy Piven. Winona was 15. When she was asked by the filmmakers what name she'd like to be credited as, Ryder was listening to an album by soul and rock artist Mitch Ryder. She spontaneously decided to be credited as Winona Ryder — and has been using the moniker ever since (via People).
Ryder's first name comes from her hometown of Winona, Minnesota, where she was born and lived until her family moved to Petaluma, California, when she was 10. Ryder's middle name comes from her parents' friendship with Laura Huxley, wife of sci-fi author Aldous Huxley (via TheThings).
And according to Ryder herself, she's technically married to actor Keanu Reeves, which further complicates the last name situation. In an interview with Entertainment Weekly from 2018, Ryder explained that during the filming of "Bram Stoker's Dracula" in 1992, Ryder and Reeves played characters that got married and director Francis Ford Coppola used a real Romanian priest who performed a marriage ceremony in full (via Screen Rant).
But, whether she's Winona Horowitz, Winona Ryder, or Winona Reeves, she's still the ultimate '90s it-girl. Winona forever.