BJ Thomas' Net Worth At The Time Of His Death May Surprise You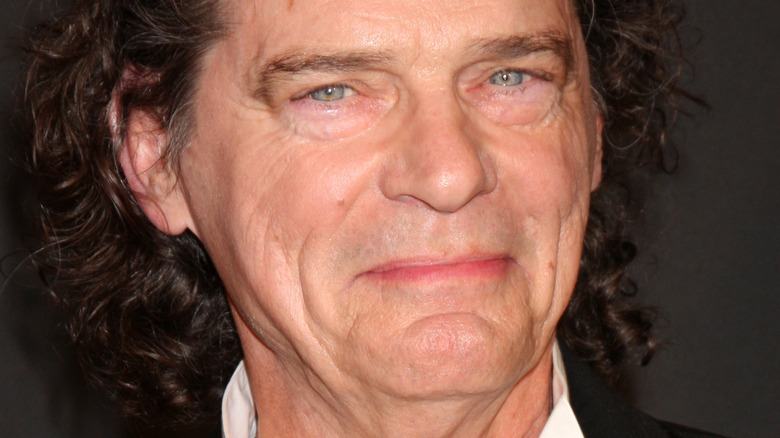 Shutterstock
"Raindrops Keep Fallin' On My Head" singer B.J. Thomas died Saturday, according to CNN, at the age of 78. The pop/country singer had been diagnosed with stage 4 lung cancer back in March, and his publicist said the cause of death was complications from the cancer. Along with "Raindrops," you may know Thomas from the "Growing Pains" theme song, which he sang with Jennifer Warnes back in the '80s. He is also a five-time Grammy winner for his religious music (via the Recording Academy). However, it was "Raindrops Keep Fallin' On My Head" that really propelled Thomas into superstardom. 
The song was used in the film "Butch Cassidy and the Sundance Kid," starring Paul Newman and Robert Redford, and reached No.1 on the Billboard charts. Thomas also saw success on the charts with his gospel music. His cover of "I'm So Lonesome I Could Cry" sold millions of records, and according to HuffPost, his album "Home Where I Belong" was one of the first gospel albums to sell more than 1 million copies.
Thomas said he was 'not thinking about the money' early in his career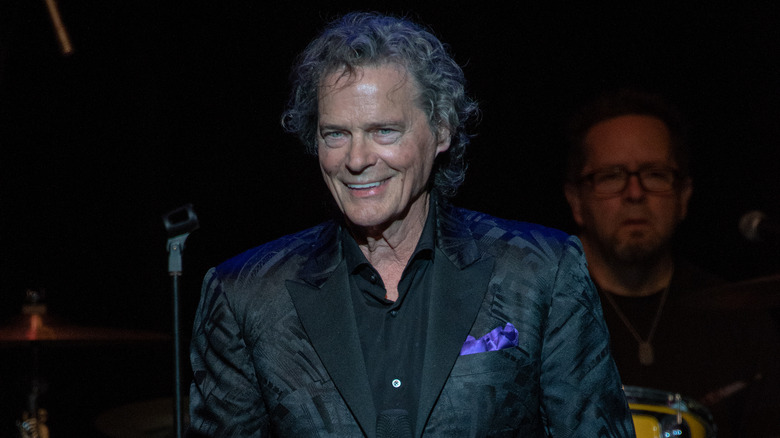 Shutterstock
It's from his years of musical success that B.J. Thomas had a $5 million net worth at the time of his death, according to Celebrity Net Worth. While "Raindrops" was Thomas' biggest success in 1969, the singer continued working up until his death. The "Hooked On a Feeling" singer even had plans to record in 2020, but due the pandemic, the sessions were delayed. 
Back in 2011, Thomas discussed his nearly 45-year career with Chron. He said between the years 1966 and 1972 was when he really hit big, but it wasn't about the money. According to Thomas, "When you're that young, you're not thinking about the money, you just want to make a record." However, it was the pressure to keep up his success in the late '60s that caused Thomas to become addicted to amphetamines. As he told Chron, "There was no psychological help with that kind of thing back then ... And it turned into a big problem for a number of years."
Thomas was able to overcome his addiction by dedicating himself to a new music genre in the late 1970s, according to The A.V. Club. It was his focus on gospel music that not only turned Thomas' life around, but kept him making music and earning a living.