The Truth About Daisy Ridley And Adam Driver's Friendship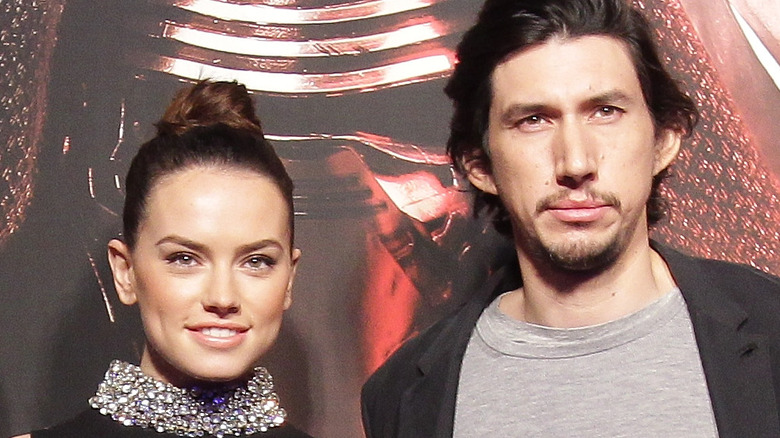 Chung Sung-jun/Getty Images
In a galaxy far, far away, Daisy Ridley and Adam Driver starred as Rey Skywalker and Kylo Ren in the latest "Star Wars" trilogy. In the series, the two had a strong connection that veered towards a romantic relationship in the final film, "Star Wars: The Rise of Skywalker," according to Screen Rant. There's no denying that the two actors had incredible chemistry together on-screen.
In fact, there was much debate as to whether or not they should include the kiss between the two in the final film. According to HuffPost, editor of "The Rise of Skywalker," Maryann Brandon, said that even though the scene was filmed, they let the movie as a whole decide whether the two characters "should kiss or not." Ultimately, they decided to keep it in and Rey and Kylo Ren shippers were happy about that. As much as some fans loved seeing these two end up together on screen, in real life, Ridley and Driver are just friends.
Ridley thinks of Driver as her 'bestie'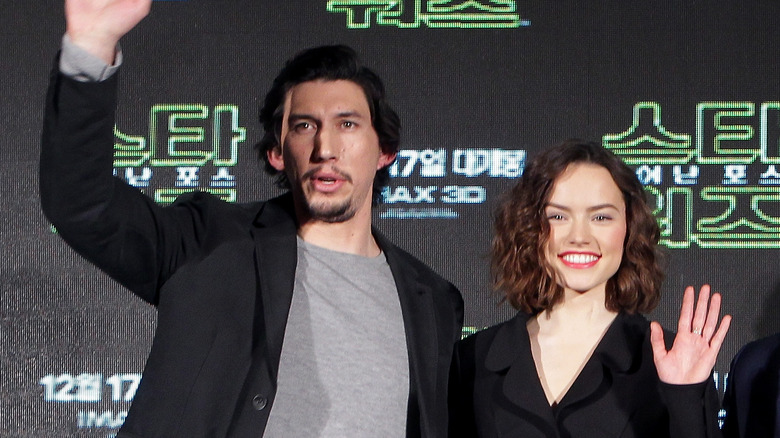 Chung Sung-jun/Getty Images
Daisy Ridley and Adam Driver actually met a few years before they were even cast in any "Star Wars" film. According to Showbiz Cheat Sheet, Ridley told Vogue in 2017 that she and Driver "had met some years before." The actress also said, "It really takes me a while to relax with people" and that meeting new people is "very stressful." Driver also discussed how difficult small talk can be, so it's nice that these two had already met before they were chosen to lead the next "Star Wars" trilogy.
Having to film three movies in five years also helped to build a strong connection between these two friends. They not only spent time on set together, but doing press and awards shows to promote the film. While shippers would love to see Ridley and Driver dating IRL like their characters, these two remain just friends off-screen. And their time spent together has really helped to develop an easygoing and fun friendship. According to TheThings, Ridley even refers to Driver as her "bestie," which can't get any sweeter.