Addison Rae Reveals Why She Wants To Get Married Soon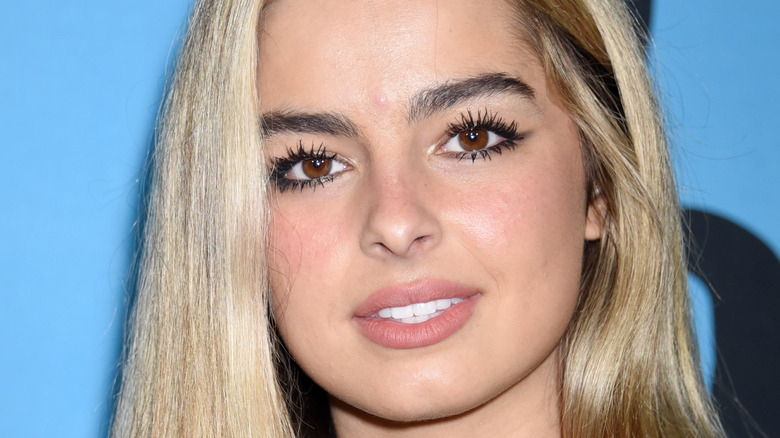 Shutterstock
Addison Rae is only 20 years old, but the TikTok star has accomplished a lot in her two decades. Rae makes more than you think and, per Celebrity Net Worth, has a fortune of $5 million. She has also launched a music career, proving that she is not one to waste time.
With so many successes under her belt, though, it's still surprising that Rae is keen to hit a major milestone soon: marriage. In an appearance on Hailey Bieber's YouTube show, "Who's In My Bathroom?" she revealed that she wants to tie the knot ASAP. When asked where she sees herself in a decade, Rae said that she hopes to have a successful film career and also be thriving in her love life. She explained that she "love[s] love," adding, "I'm a hopeless romantic." She continued, "So I'll hopefully be married. Hopefully, I'll be married like next year."
Rae is currently single but hey, a lot can happen in a year.
Addison Rae has 'always looked up to love'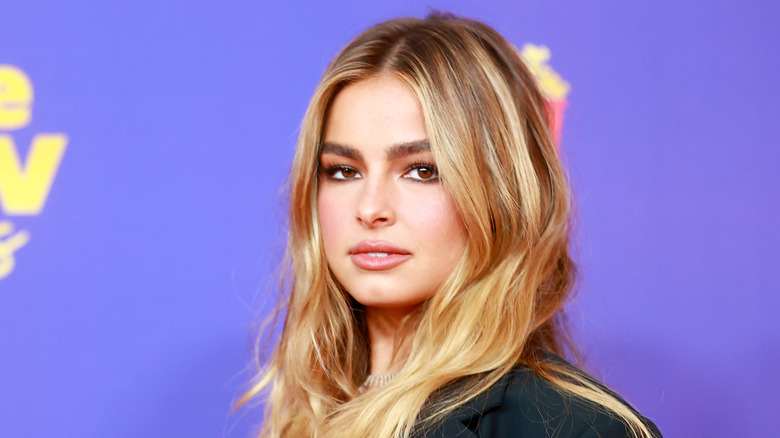 Matt Winkelmeyer/2021 Mtv Movie And Tv Awards/Getty Images
Less than two months before telling Hailey Bieber she wants to be married soon, though, Addison Rae said that she's not looking to rush into anything. "Right now is my time to focus on me and I've kind of really just taken control of that and realize that, you know, you can only get presented opportunities for so long and then they kind of go away," she said in April on the radio show "The Morning Mash Up" (via ET). "And when you're in a relationship, especially like a romantic one, I'm very guilty of, you know, putting a lot into that and loving that."
Rae added that she has "always looked up to love," but that she thinks "maybe now's my time to be hopelessly in love with myself and that's kind of what I've been trying to do, which has been an interesting thing."
Her recent statements could be a sign that she's determined to have it all. As she said in April, love has provided a lot of creative fuel for her, so perhaps she's realizing the benefits a strong relationship could have for her personal life as well as for her career. "I do love a good relationship," she said. "I think they're always inspiring and fun. And of course, you know, my past relationship has even inspired some of my music."