The Surprising Job Whoopi Goldberg Had Before She Was Famous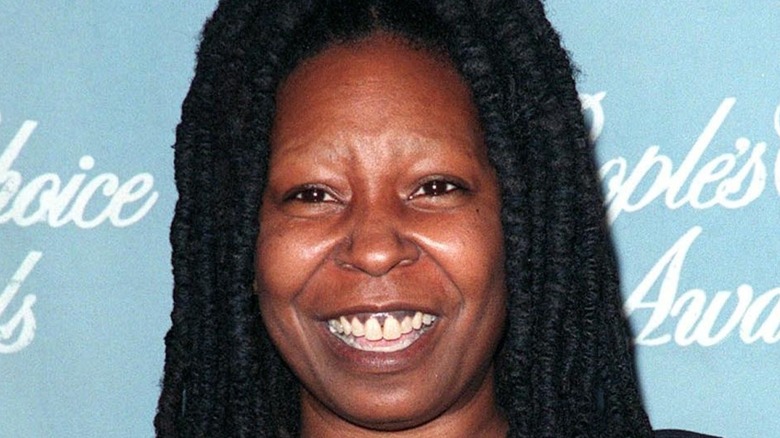 Shutterstock
Gracing our TV screens every weekday at 11 a.m., Whoopi Goldberg is now our favorite no-nonsense host of CBS' The View. An acclaimed actress and comedian, Goldberg got her big break on the screen starring in "The Color Purple" — for which she received an Academy Award nomination.
Goldberg held many jobs before she was an Academy Award-winning actress, winning the Best Actress award for her performance in "Ghost." As a single mom, she had her fair share of odd jobs to make ends meet. From a bank teller to a bricklayer, Goldberg took what she could, as she did improv shows, stand-up comedy, and tried to land auditions for big-name productions (via Showbiz Cheat Sheet).
Before Ghost, Goldberg faced a few spooky surprises of her own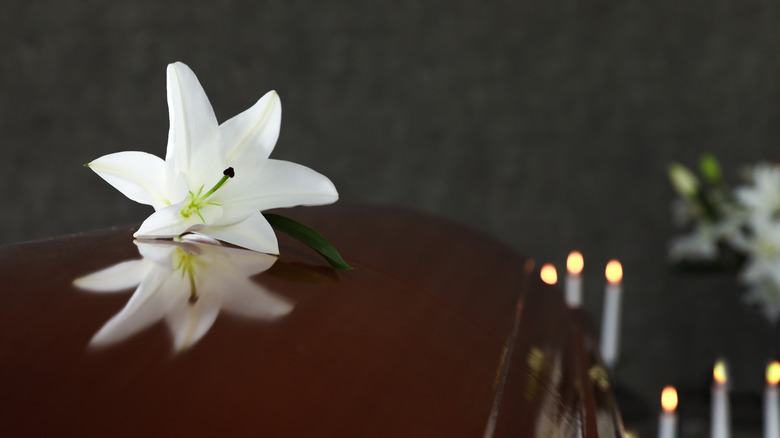 Shutterstock
But perhaps the strangest job Goldberg held before making it on the big screen was her stint at a funeral home working as a makeup artist. As a licensed beautician, she did hair and makeup for dead people after seeing an ad in the paper.
"It's a rough gig," she told HuffPost. "You have to be a certain kind of person. And you have to love people in order to make them worthy of a great send-off."
In Oprah's newest venture, "Oprah's Master Class," Goldberg tells the story of her time at the funeral home (via OWN). In particular, she recalls a moment when her comedic boss hid in the funeral home drawers. Alone in the room, Goldberg heard noises coming from the drawers, ran, and knocked herself out on the door before realizing her boss had been hiding there the whole time.
"He said, 'Now, the worst thing that you could imagine has happened. That's it. That's the worst thing that can happen. It's already happened ... . You still want to work?'" Goldberg says in the OWN video. "Once he did that, I was fine."