The Concealer That Ashley Graham's Makeup Artist Swears By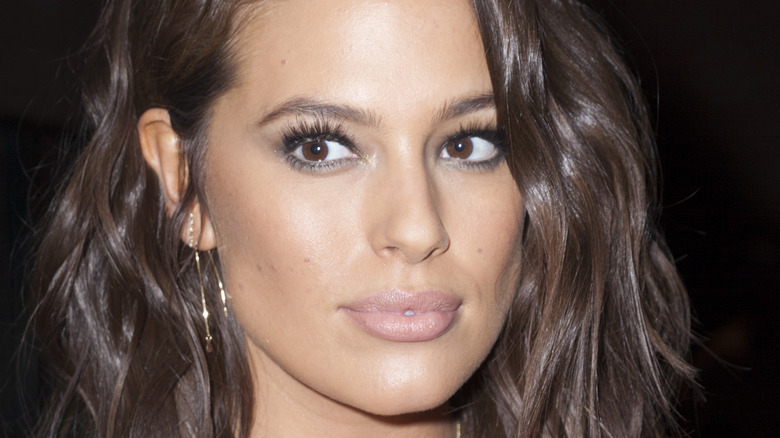 Shutterstock
Beau Nelson has been doing the makeup of some of the most famous faces for over two decades. The celebrity and editorial makeup artist has worked with the likes of Nicole Richie, Ashley Graham, and Kristen Stewart. His website details that he's also worked closely with brands like Chanel, Miu Miu, and Giorgio Armani.  He may be responsible for some seriously iconic red carpet and catwalk looks but he isn't afraid to share his personal favorite products and tips and tricks.
No matter how much you love makeup and beauty, trying out all of the latest products to find hidden gems is tough. Nelson revealed that, when it comes to the products he uses himself, he wants them to be simple and work hard. "I use Le Corrector De Chanel Long Lasting Concealer under my eyes. It has a natural matte finish that's undetectable even in broad daylight," he told Byrdie.
The concealer comes in six different shades and John Lewis describes it as "an ultra-comfortable long-wear concealer to correct imperfections, diminish the appearance of dark circles and brighten up the eyes. Its blurring effect immediately reduces imperfections and signs of fatigue. Enriched with an energizing active ingredient and a light-reflecting pigment, the formula illuminates the eye contour for a fresh, rested look." It's medium coverage but it's buildable.
Beau Nelson has shared more of his secrets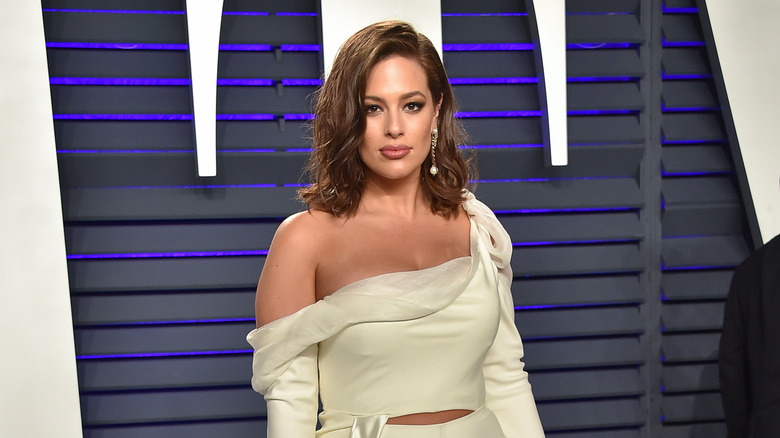 Shutterstock
Rather than keeping his tips and tricks under lock and key, Beau Nelson isn't afraid to share the techniques he uses with his celebrity clients. Ashley Graham is known for having seriously glowy skin, super-defined brows, and a smokey eye. However, Nelson told E! News that, when he's working with the supermodel, he selects products that will do all the work.
"Use products that multitask," he said. "Things like creme blushes that can be used on lips as well save time and coordinate makeup seamlessly." He revealed that using the same products on your cheeks and lips it can create a really polished, natural look. If you want to create a monochromatic look you can also take the product onto your eyes too.
He said he applies the same logic to his tools. He uses the Sigma F04 Extreme Structure Contour Brush for concealer, highlighter, and contour. "It's rounded edges apply the product in small circular motions and blends the edges with very little effort," he said.
Ashley Graham has a favorite drugstore concealer brand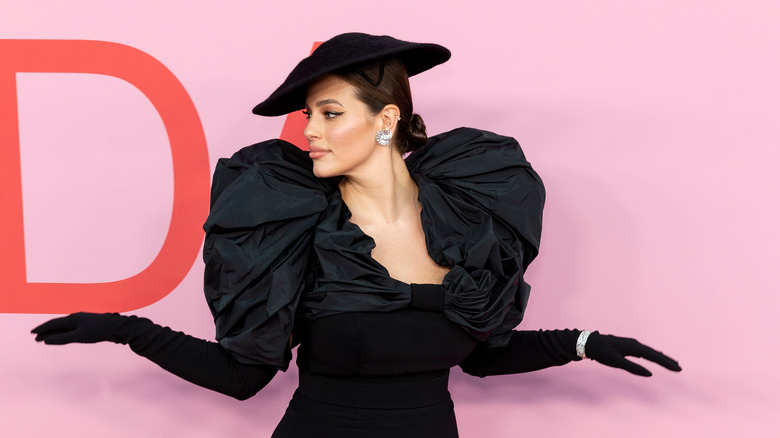 Shutterstock
Beau Nelson's website outlines that Ashley Graham is a big celebrity client of his. And like her makeup artist, Graham is seriously generous with her makeup secrets.
Like Nelson, concealer is up there on Graham's list of favorite products. "I don't ever wear foundation unless somebody's putting makeup on me only because I like my freckles, and I like to show off my dewy skin," Graham told Elle. Her favorite concealer to use is Revlon PhotoReady Candid Antioxidant Concealer. She puts it under her eyes, around her nose, and between her eyebrows.
You may want to emulate Graham's ultra glowing skin but she told Elle that it's not just the makeup she uses. She uses a rosewater spray to refresh her face. "I like the one from Whole Foods or any natural grocery store. I spray it before moisturizer, after moisturizer, before makeup, after makeup, in the middle of the day," she said.
On her Instagram Graham also revealed that she likes to top up her tan between trips with the St. Tropez Self Tan Purity Bronzing Water Face Mist. Shape writes that it's designed to give a subtle and natural glow and is appropriate for all skin types.