The Oprah Moment With Author James Frey That Went Too Far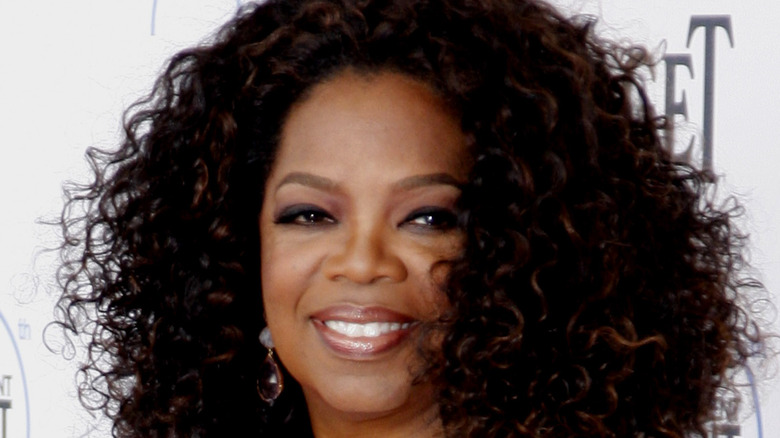 Shutterstock
Oprah Winfrey was the queen of daytime talk shows from 1986 to 2011 (via IMDb), and since "The Oprah Winfrey Show" ended, Winfrey's media empire has continued to grow. Along with guest starring in a number of scripted series, Winfrey has also launched her "OWN" network, "O Magazine," and executive produced over 15 television series, docu-series and movies. In other words, Winfrey stays busy.
She's also assembled quite the network of fans, whose loyalty is unmatched. They view Winfrey as a hero for using her celebrity status to tackle issues like AIDS/HIV, climate change, and poverty. Her charity work with Oprah's Angel Network, Mississippi Animal Rescue League, Project Cuddle, The Clinton Foundation (and many more) shows her commitment to bringing forth awareness and change (via My Hero). In fact, Winfrey's contributions along with her self-made brand have made her somewhat untouchable. That is, until her interview with author Jame Frey. 
Since 1996, Winfrey has included the "Oprah's Book Club" series on her talk show, where she chooses a book to promote and interviews the author (via USA Today). The lucky author chosen is guaranteed to become a best-seller, but her 2006 interview with Frey contained more condemnation than praise.
Oprah Winfrey called James Frey a con man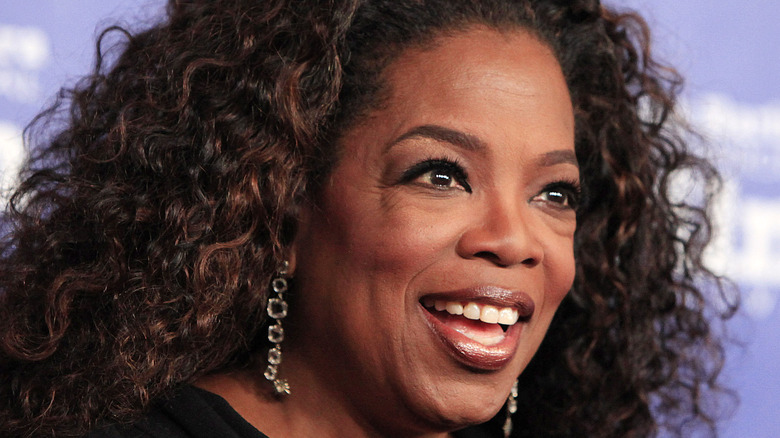 Shutterstock
In October 2005, Frey's book, "A Million Little Pieces," about his own journey as an outlaw with alcoholism and addiction, was chosen for "Oprah's Book Club." Unfortunately for him, three months after his memoir was picked, The Smoking Gun outed the author for a number of inconsistencies in his story. According to police reports, court records, and "interviews with law enforcement personnel," Frey fabricated his criminal status. 
In what the article calls Frey's "most crass flight from reality," he even manipulated details from a train accident to convey himself as the third victim along with two dead teenagers. One of the victim's parent's stated of Frey's fabrication, "As far as I know, he had nothing to do with the accident. I figured he was taking license...he's a writer, you know, they don't tell everything that's factual and true."
In Frey's original Oprah interview, he stated, "If I was gonna write a book that was true, and I was gonna write a book that was honest, then I was gonna have to write about myself in very, very negative ways." The outright lie on her stage propelled Winfrey to invite Frey back and confront him about his manipulation of the public to sell a story. In her second interview with the author, Winfrey called out Frey, stating, "I don't know what is true and I don't know what isn't," before essentially calling him a con man.
Oprah Winfrey was criticized for judging James Frey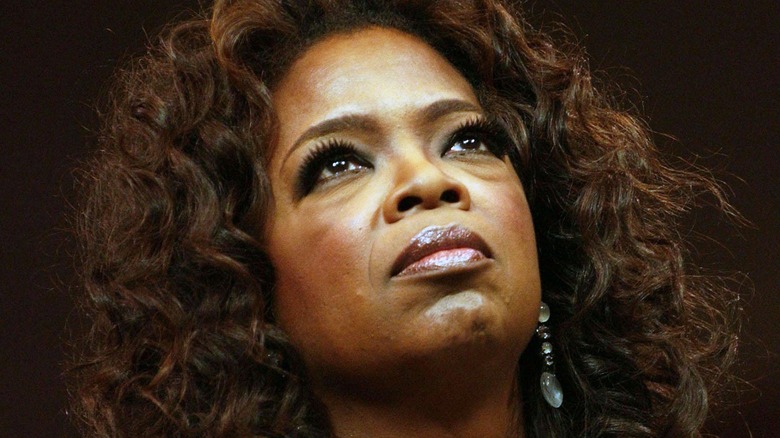 Shutterstock
After Frey confirmed that The Smoking Gun article's allegations were true, Winfrey saw red, stating, "I think you presented a false person," calling him "Mr. Bravado tough guy." The interview became more uncomfortable as it went on, with Winfrey getting progressively more frustrated by Frey's betrayal, stating, "That's a lie. It's not an idea, James. That's a lie." For every moment of cringe check out the full transcript on Oprah.com.
TV Guide's Editor-in-Chief Debra Birnbaum ironically called the interview a "train wreck you couldn't take your eyes away from" as Winfrey continued to punish Frey for conning her. Winfrey claims she was attempting to defend her turf and "every single viewer who had bought that book" (via YouTube). Since the legendary interview, Winfrey has been criticized for being too hard on Frey. 
When she invited him back on her show in 2011 to make amends, Winfrey even revealed she was "getting a huge backlash from people" mainly calling her out for her harsh judgment of the author (via OWN). While Frey did admit he felt ambushed, both he and Winfrey came to an agreement that, regardless of any falsities, "A Million Little Pieces" has certainly helped a number of addicts and their families to feel less alone.