Andy Cohen Pleads For Help In Finding His Missing Childhood Friend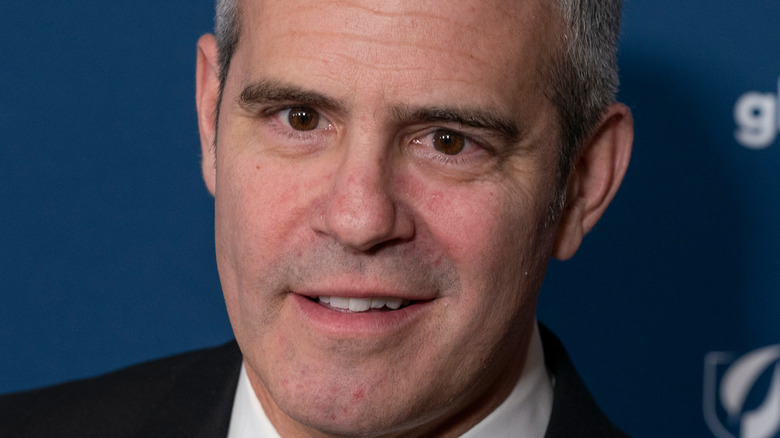 Shutterstock
Bravo fans know Andy Cohen as the perennially smiling, unfailingly enthusiastic mascot of the network, which traffics in some of the most irresistible reality television around. During the various reunion shows, he frequently tussles with "Real Housewives," takes the "Vanderpump Rules" cast to task and plenty more besides, often emerging as a hero to all of us watching at home. Cohen has evidently found his niche and is comfortable in it but, despite his sunny outlook, the TV host also has a serious side.
As Page Six reports, the Bravo head honcho is using his considerable platform to spread the word about a missing friend, hoping that by bringing more attention to the search, actor and playwright Andy Neiman will be found in good time. Showcasing the kind of empathy he musters for even the most difficult reality star, Cohen is appealing for any information about his buddy's whereabouts. Hopefully, with the "Watch What Happens Live" host's assistance, Neiman will be back with his family before long.  
Andy Neiman has been missing for two weeks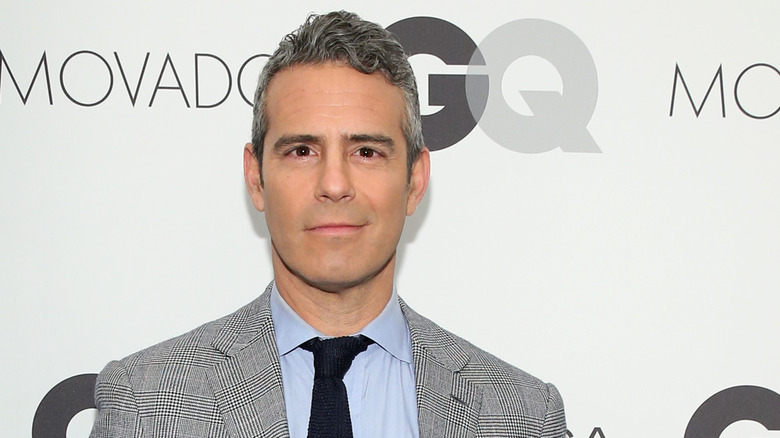 Neilson Barnard/Getty Images
According to People, Andy Neiman, a childhood friend of Andy Cohen, has been missing for the past two weeks, which is understandably creating serious anxiety with the playwright's loved ones. The two Andys are childhood friend, with Cohen taking to his Facebook page to share a detailed missing person poster which describes Neiman as a "vulnerable adult" with schizophrenia who may require "medical attention." He was last seen at the MidHudson Regional Hospital in Poughkeepsie, New York, on May 21 and is therefore presumed to still be wearing his green hospital scrubs. The actor, who typically wears glasses, is 5'10" tall, and weighs around 165 pounds. A GoFundMe campaign, launched in conjunction with the appeal, describes Neiman as a "brother, son, friend and father."
Neiman "may be suffering from psychosis," according to those closest to him, who advised they believe the missing man could still be somewhere in the surrounding area. Funds are being raised to hire a private investigator. Cohen told Page Six, "I'm praying for his safe return, along with a lot of folks in St Louis." The duo reportedly attended the same camp and high school. Neiman's sister gushed that he is a "wonderful, spiritual guy," with a "greatly analytical" mind, noting, "He is incredibly quirky with deep passions for a variety of things, especially the performing arts and Shakespeare." Any info on Neiman's whereabouts can be logged with the dedicated hotline on (845) 687-3066.