This Is What Really Happened To Phaedra Parks' Car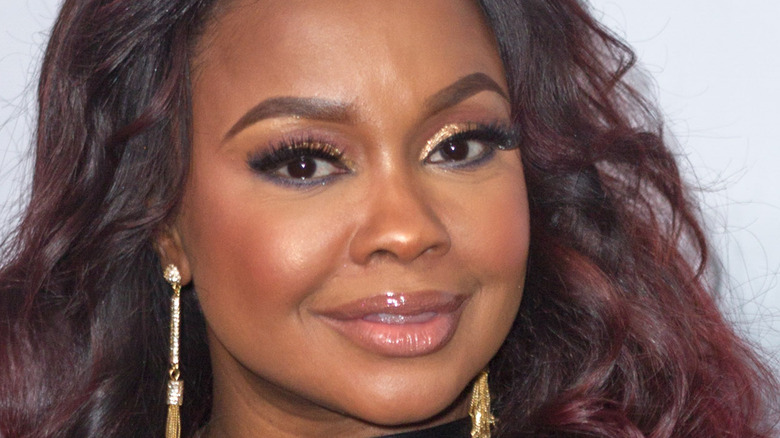 Shutterstock
Phaedra Parks exited the "Real Housewives of Atlanta" under wild circumstances, even by the long-running franchise's standards. As Bustle notes, the former fan favorite was spectacularly fired following the culmination of Season 9 after she accused co-star Kandi Burruss of coordinating with Parks' husband in an effort "to drug Porsha [Williams] and have sex with her." Burruss, naturally, denied the incendiary accusations. Despite her bad behavior, rumors have consistently percolated that Parks will be returning to the show any day now.
The Sun confirmed producers are "mulling" over how to facilitate Parks's comeback. Her former co-stars, meanwhile, threatened to quit the show if Parks ever does return, but the fandom remains split on her worth, arguing she brings the drama and entertainment in a very real way. The lawyer has encouraged fans not to give up hope, but she advised People, "I'm trying to find love. I'm not trying to fight love." Although the former "RHOA" star claimed to be in a "different place" and focusing on the future, she's just suffered a major setback.
The former RHOA star was the victim of a burglary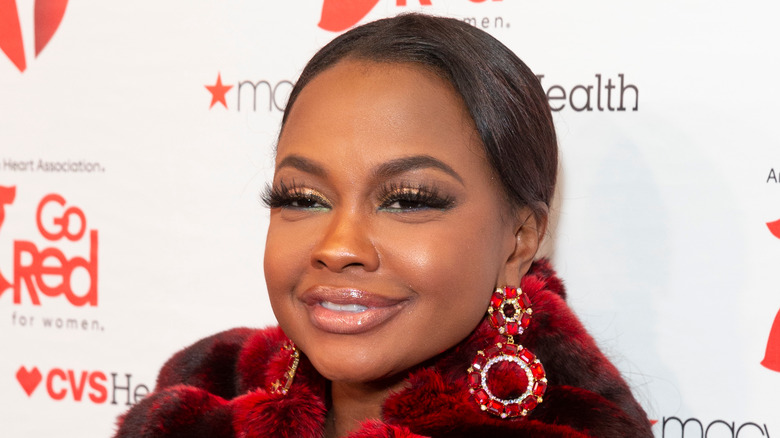 Shutterstock
Taking to Instagram, reality star Phaedra Parks revealed two men broke into her car Wednesday evening and made off with several "sentimental" items, while she was elsewhere. Sharing a shot of her standing next to the clearly damaged vehicle looking suitably unimpressed, the former "RHOA" star noted, "Tonight at exactly 7:02pm during daylight, someone (2 guys) broke into my car on Miami Circle exactly 11 minutes after I got out to drop off an item." The thieves reportedly got in through the passenger window and took a backpack, with a Canon camera inside which contained pictures from her son's recent graduation. Noting her Mercedes-Benz has "360 limo tint," so it's hard to see inside, Parks requested any information fans might have. She added, "I just want my memory card back." 
As Page Six noted at the time, the attorney was axed from "RHOA" after spreading vicious rumors that left everybody "disgusted" with her, according to an insider. They added, "The entire cast and Andy [Cohen] agreed Phaedra would not be coming back next season. She dug her own grave. She's considered a liability and will not be returning." Parks apologized during the Season 9 reunion, as per People, but also claimed she had no regrets about how everything turned out. "What's meant to happen will happen," she noted simply.
If you or anyone you know has been a victim of sexual assault, help is available. Visit the Rape, Abuse & Incest National Network website or contact RAINN's National Helpline at 1-800-656-HOPE (4673).