The Truth About Robert Irwin's Dating History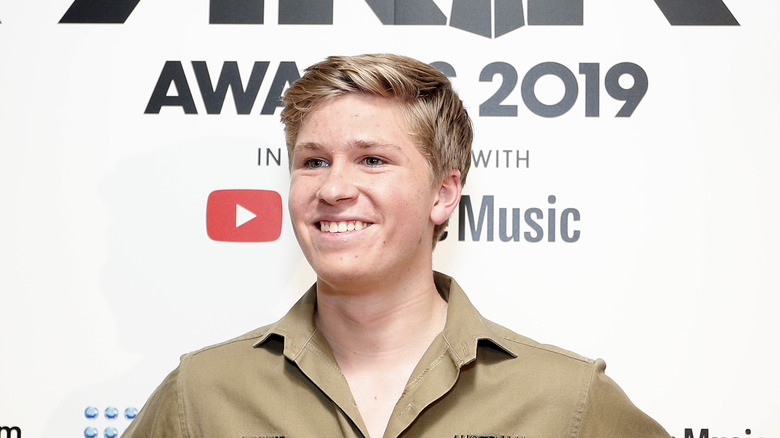 Lisa Maree Williams/Getty Images
The Irwins are without doubt one of the most beloved families in modern pop culture. Steve Irwin was the national treasure of Australia who taught the world about the importance of loving animals and nature, who tragically lost his life in an accident. He married Terri, a conservationist and now co-owner of the Australia Zoo, who Steve claimed experienced "love at first sight" upon meeting (via the Mirror). Their adorable love story led to the birth of their two children, Bindi and Robert, who are 22 and 17 years old, respectively. But despite being the children of two absolute icons, Bindi and Robert have had no interest hiding in the shadows of their parents' success and have made their own impressive careers.
Work aside, the Irwin children have had no issues with their love lives, either. Bindi has been in the news quite a bit due to her marriage to Chandler Powell and the recent birth of their first child (via People). But Robert has his own dating history to share that has been less in the public eye over the years.
Robert Irwin has been linked to a few different people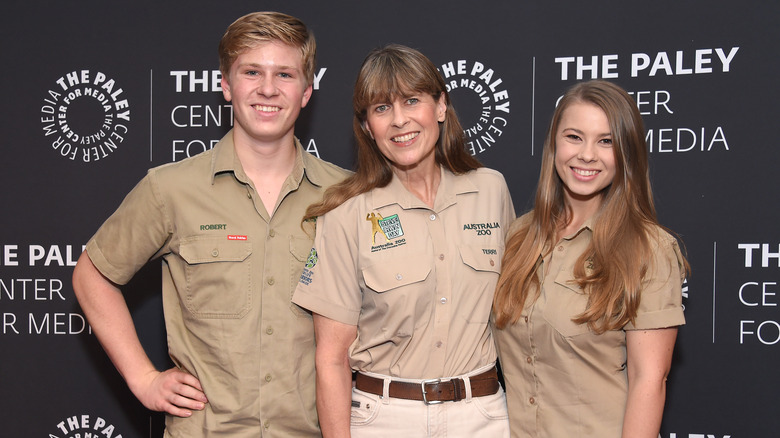 Shutterstock
The spitting image of his late father, Robert Irwin has appeared to have become quite the heartbreaker over the years. In just the last year, reports say that Irwin has been linked to two different young ladies, including Elisha Jackson and Emmy Perry. According to Distractify, Jackson was said to have met Robert on Instagram after she confessed that she had a crush on him. Since then, she has been going on what appear to be dates with Robert, even being joined by Bindi and her husband on one occasion (via New Idea). Perry, on the other hand, is a wildlife conservationist and actress, having even appeared on "Glee." In 2020, Robert wished Perry a happy birthday on Instagram, adding that he and the entire Australia Zoo were thinking of her and "sending koala cuddles," per the Daily Mail. The two have even been spotted at Disney World together, which Perry said she couldn't wait to do again once "the world opens back up again."
Instagram users couldn't help but share their heartbreak upon witnessing Robert Irwin and Emmy Perry exchanging sweet nothings between each other, with one user writing that now she wants to "cry on the floor," while another couldn't believe how many "broken hearts" were in the comments, per the Daily Mail.