Here's The Real Difference Between Old Navy And Gap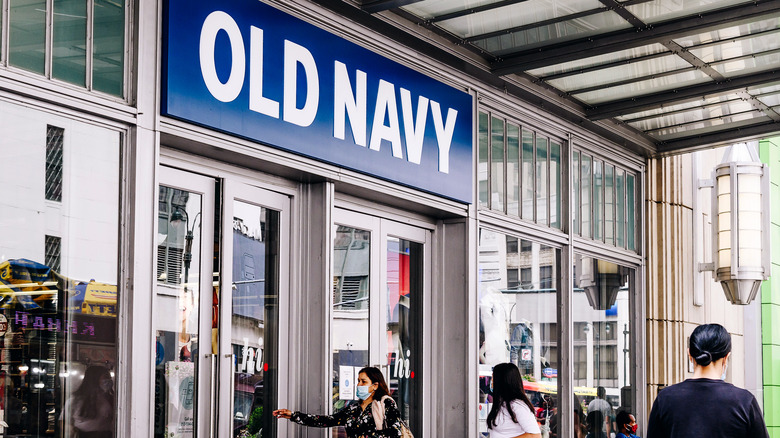 Bloomberg/Getty Images
Old Navy and Gap are both fashion staples for many shoppers. From loungewear to swimsuits, you can find almost anything you need in one of their stores. Plus, with clothing and sizes ranging from baby to plus-size, Old Navy and Gap are both a go-to for dressing the entire family.
Both brands, along with Banana Republic and Athleta, are owned by the same parent company, Gap Inc. (via Gap Inc.). But recently, there was talk of Old Navy and Gap splitting into two different publicly traded companies. According to Business Insider, the parent company looked to make the change due to decreasing sales at Gap, many citing Old Navy's good sales as the reason for Gap's decline. Ultimately, the brands decided not to separate and have continued to stay under the same roof. The new decision caused some shakeup and left a lot of people wondering what, exactly, the difference is between the two brands (via CNBC).
The difference between Old Navy and Gap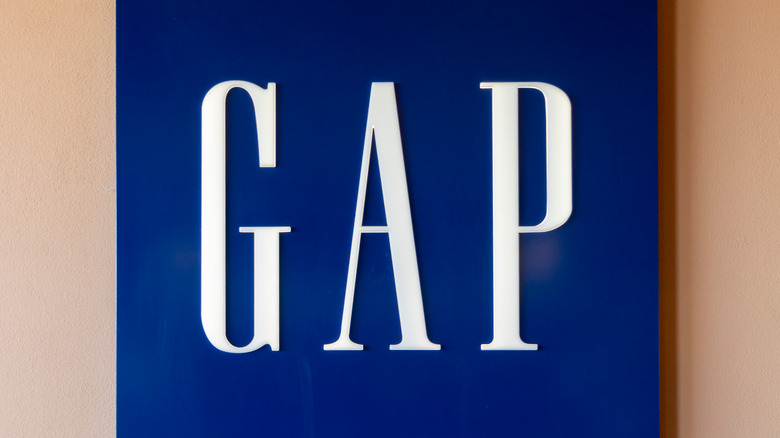 Shutterstock
Some of the differences between the two brands are obvious. For one, both brands are known for displaying their logo on sweatshirts and clothing items, a logo that looks quite different. But quite possibly the biggest difference is the prices — Old Navy is often less expensive than its Gap counterpart.
This price discrepancy was done purposely. According to Forbes, when Old Navy first came on the scene, its motto was "Fashion, Fun, Family & Value," and was solely created to be a less expensive version of Gap. Gap was looked at as the "middle" of the market, while their other brand, Banana Republic, was more high-end.
While this is still somewhat true, consumers have changed their shopping methods, and "middle" brands like Gap have begun to fail. Because of that, shoppers are often able to find similar pricing between the two brands, especially when there is a sale or clearance event. Still, consumers will notice a difference in price between the two brands, plus a difference in marketing. According to Gap Inc., Old Navy is tailored toward families, while Gap is marketed as a more sophisticated brand.