The Real Reason We May Not See A Photo Of Lilibet Diana For A Long Time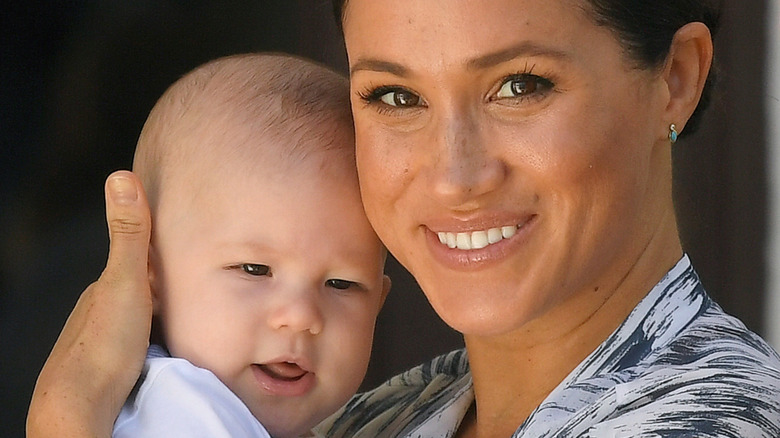 Pool/Getty Images
When Kate Middleton welcomed her children — George, Charlotte, and Louis — the world got to see pictures of the new royals right away, with their mom posing on the steps of St. Mary's hospital the day she gave birth, before heading home with her newborns (via Town & Country).
Flash forward to 2019, when Meghan Markle and Prince Harry had their first child, Archie. Royal watchers and fans waited two long days before first setting eyes on the baby — and his parents (via Forbes). Now, with the announcement that the couple has welcomed their second child, Lilibet Diana, we are left to wonder when we might see a photo of the new addition.
First, it's worth noting that the tot made her grand entrance on Friday, June 4. It is already Monday, and we are yet to see a pic. And now, Hello! predicts it might be a minute before a photo of the long-awaited child is shared.
Royal sources confirm a photo of Lilibet will not be shared soon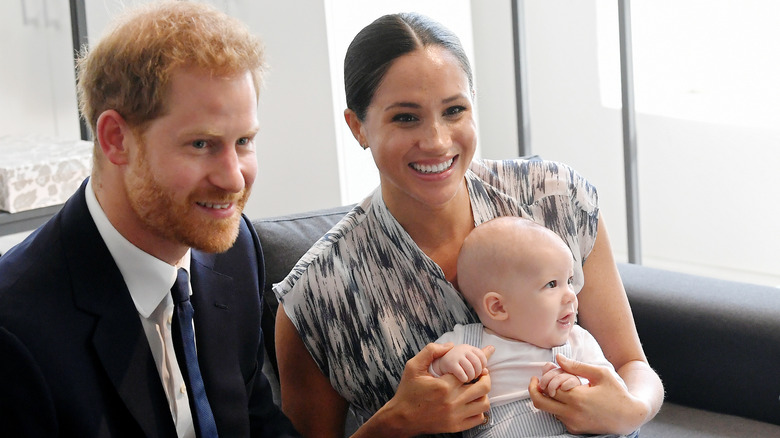 Pool/Getty Images
As Cosmopolitan points out, the fact that Harry and Meghan waited two days to even announce their daughter's birth is our first clue we might be kept waiting to lay eyes on her sweet face. That is, if the parents even share a photo of her face.
Because remember, when Archie turned 2, Harry and Meghan shared a photo of him that did not show his face.
Meanwhile, the Duke and Duchess of Sussex are no longer working royals, technically, and thus, are not considered senior members of the royal family. This fact allows them the luxury of releasing photos of Lilibet on their own time, when they feel most comfortable, without public pressure.
In case there was any doubt, royal expert Omid Scobie tweeted Sunday, "The couple, who will not be sharing a photo at this time, are now on parental leave." He added that gifts can be sent in the form of donations to the couple's favorite charities (via NZ Herald).