Meghan Markle's Father Has Something To Say About Lilibet Diana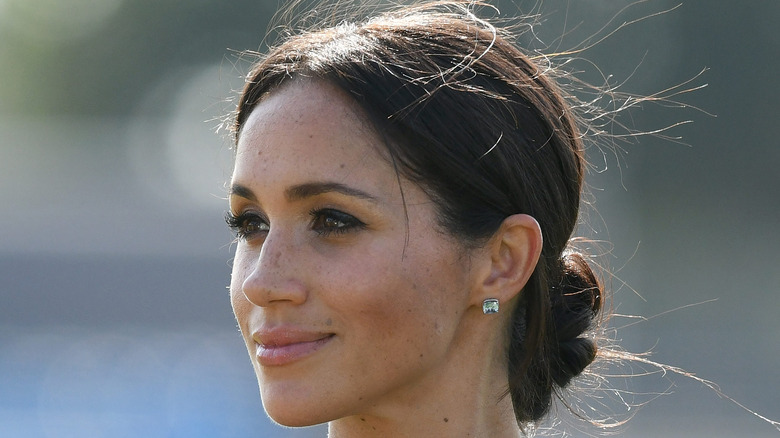 Shutterstock
Prince Harry and Meghan Markle are parents for the second time, after welcoming their daughter, Lilibet "Lili" Diana, on the morning of June 4. As People reports, the Duke and Duchess of Sussex are thrilled over their new arrival and feeling incredibly blessed to be a family of four. The little girl is named after great-grandmother Queen Elizabeth, whose childhood nickname was Lilibet, and Harry's late mother, Princess Diana. Speculation has been rife for months that the baby would be named after a family member. 
Although Prince Harry is currently at odds with the majority of his family, senior royals rushed to congratulate the happy couple, including Queen Elizabeth, Harry's father, Prince Charles, and his wife Camilla — as well as Harry's brother, Prince William, alongside his wife, Kate Middleton. The Sussexes are no doubt feeling the love from all angles, particularly as well wishes pour in from all over the globe. 
For her part, Meghan also has well-documented issues with her extended family, with her estranged half-sister Samantha frequently calling her out in the press, and her father often speaking to the tabloids. But when it comes to the new arrival of their baby girl, it's all love from Thomas (at least for now). 
The duchess' estranged father sends his best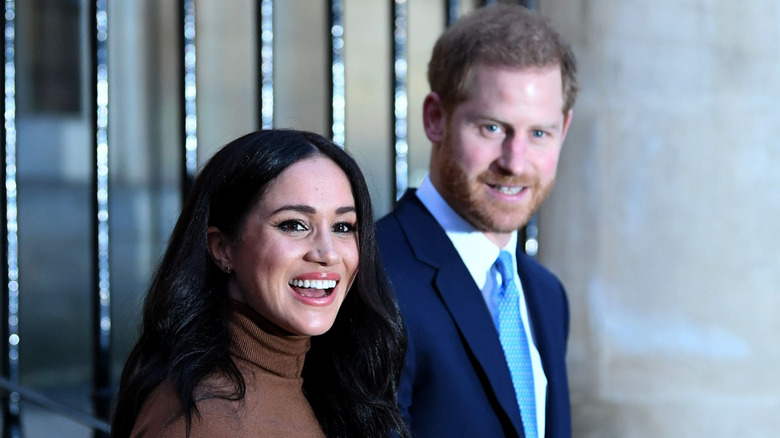 Wpa Pool/Getty Images
According to the Daily Mail, Meghan Markle's estranged father, Thomas, sent his best to her and little Lilibet despite the fact they haven't spoken in years. Thomas reportedly lives just 70 miles away from Meghan and Harry's Montecito compound, but the father-daughter duo has yet to bridge the emotional gap between them. Thomas has never even met Harry, let alone the Sussexes' first child, Archie.  
Still, he said in a statement: "I am very pleased with the announcement of the safe and healthy delivery of my new granddaughter, and I wish her and her mother all my love and best wishes." The Duchess of Sussex has had a troubled relationship with her father for years. She admitted to Oprah Winfrey (via the Daily Mail), during her ground-breaking interview alongside Harry, that she finds it tough to understand where he's coming from.
Thomas was caught trying to sell a story about the beloved couple to the British tabloid press and wasn't invited to his daughter's wedding. He has since slammed her in the press for cutting him out of her life, according to the Daily Mail.
As Meghan explained, "I look at Archie, I think about this child, and I genuinely can't imagine doing anything to intentionally cause pain to my child." Thomas claims to have apologized "100 times" for his behavior, but Meghan revealed she can't see a reconciliation happening any time soon.