What Does Little Big Town's Wine, Beer, Whiskey Mean?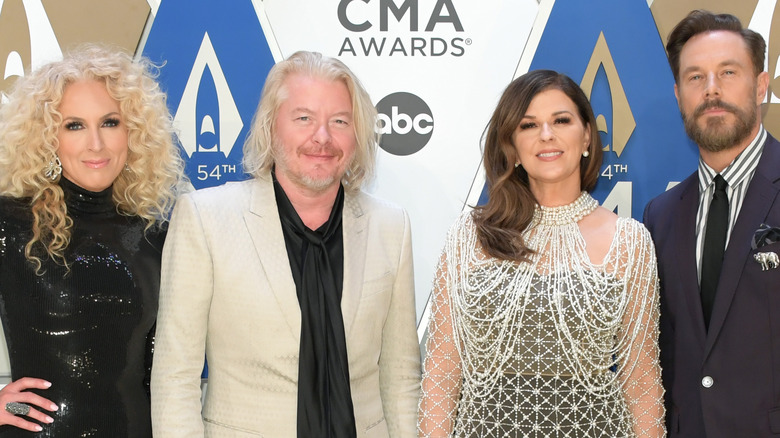 Jason Kempin/Getty Images
When Little Big Town's "Wine, Beer, Whisky" begins to play on the radio, you might wonder if the station suddenly switched from country music to full-on Mariachi. That's because the song isn't initiated by the typical acoustic guitar thrums, sweet southern voice, or the sound of a banjo. Rather, it starts off with a lone trumpet playing a melancholic tune. But just when a voice comes in giving an enthusiastic "woo!" the beat quickens, more horns are added into the mix, percussions join in, and it becomes a bonafide party track.
Interestingly, the progression of the song's introduction mirrors its origins. Philip Sweet, one member of Little Big Town's quartet, told American Songwriter all about how the song came to be. "It's kind of funny," he recalls. "We had Topher Brown and Sean McConnell out on the road writing with us for a few days, and we had just finished something really heavy." That something was track 11 on the band's chart-topping and Grammy-nominated 2020 album "Nightfall." "We had taken a break after writing ('Problem Child') and I remember asking everyone 'is it too early to drink? We have wine and beer and whiskey.'" Then, in a matter of minutes, they'd written "Wine, Beer, Whiskey." 
"Lines were just flying out of people," Sweet recalls. "People just kept on throwing out things, and we were literally bouncing lyrically off each other." Now you know how this undeniably merry song was written — but what exactly does it mean?
With 'Wine, Beer, and Whiskey,' the country quartet tried to keep things light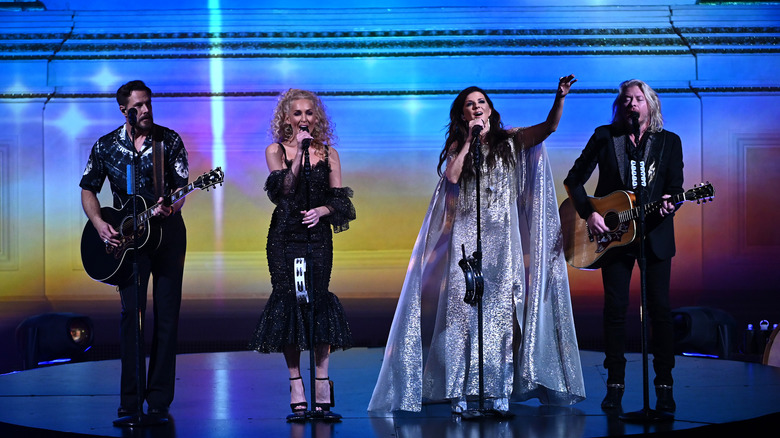 Theo Wargo/Getty Images
"Wine, Beer, Whiskey" pays homage to the crew's favorite liquors. The playful lyrics begin with the verse, "My friend Jack / He's got my back / He always seems to know right where I'm at." The rest of the tune follows suit, turning various kinds of alcoholic beverages into loyal pals. The quick-witted and cheery song comes after another drinking song on the group's album, one that's far more serious. Although it seems stark, this contrast is intentional.
"There was a lot of discussion about where that goes and does it fit. The thing about the band is we do like to talk about things that are important, but we also try not to take ourselves too seriously," bandmate Karen Fairchild told American Songwriter. "If we don't show the lighthearted spirit of the band that just likes to have a good time, then we wouldn't be fully showing our personalities. That's the privilege of making a record. You can do what you want and let people go on the journey with you. This song was just part of it."