The Real Reason Leslie Jones Is Single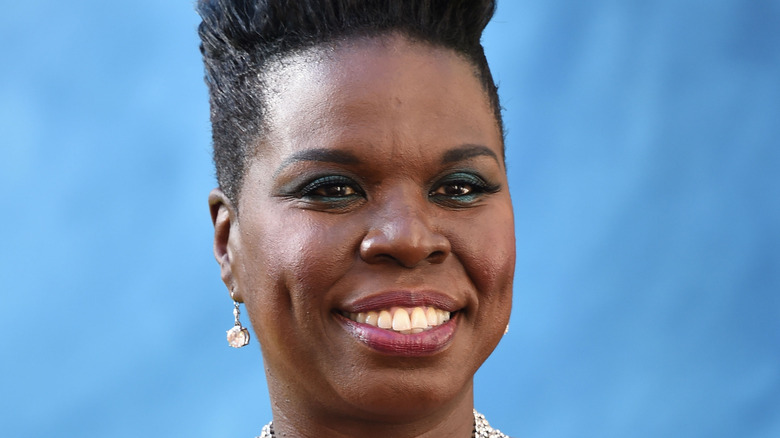 Shutterstock
Leslie Jones has been making audiences across America laugh out loud since 2014 when she landed her big break as the cast of the iconic late night television series, "Saturday Night Live." She's taken her comedic ability across to new series and film roles since then, but little is known about her personal life. However, that still hasn't stopped people from speculating about her love interests, who her romantic partner might be, and why she is single.
Surprisingly, Jones never intended to be the superstar she is today. In fact, performing was the last thing on her mind growing up – sports was first. 
Jones was a basketball star in high school and even earned herself a basketball scholarship to California's Chapman University. After transferring to Colorado State University, the performing bug finally bit her. Her signature sense of humor led her friend to enter her into a comedy contest where she won the title of "Funniest Person On Campus." After years on the comedy club circuit, she landed her "SNL" gig and that's where rumors about her love life began (via Biography).
Leslie did not have an on-set romance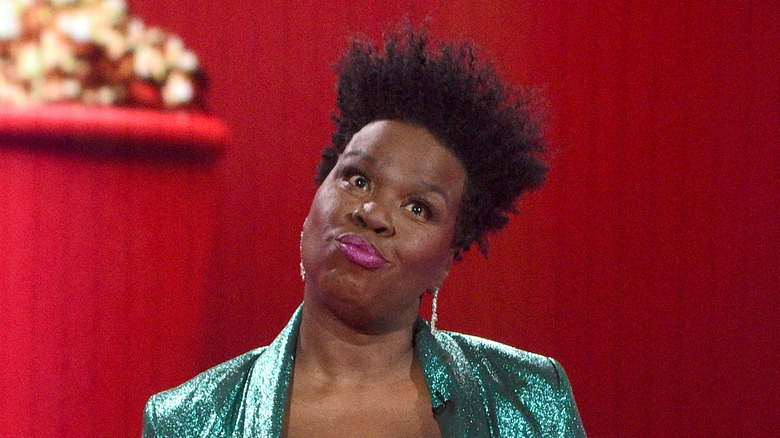 Kevin Mazur/2021 Mtv Movie And Tv Awards/Getty Images
Thanks to a regular "Saturday Night Live" sketch, many fans thought Leslie Jones was married to her "SNL" co-star Kevin Mooney. The two played out a fake relationship on-screen on what they called the "The Leslie & Kyle Show" but it was just that – fake, according to Distractify. The sketch took a hiatus for a while, but when they brought it back in 2019, it must have seemed more real than ever because the rumors started running rampant that Mooney and Jones were together.
Even during the sketch, they tricked the audience, with Mooney saying that they really thought their relationship was real. Then, they performed a flirty musical number that left fans scratching their heads. But the "Coming to America 2," who has never been married, explained in a 2017 tweet why she's remained single and never even had a secret boyfriend.
"Just so everyone knows, there was never a secret boyfriend," Jones wrote. "I have terrible luck with men. Real Talk. They do not like me." 
While it's hard to believe that's true with Jones' glam looks and ability to elicit belly laughs, at least the star keeps a sense of humor about her single status.