How Much Are Little Big Town's Karen Fairchild And Jimi Westbrook Worth?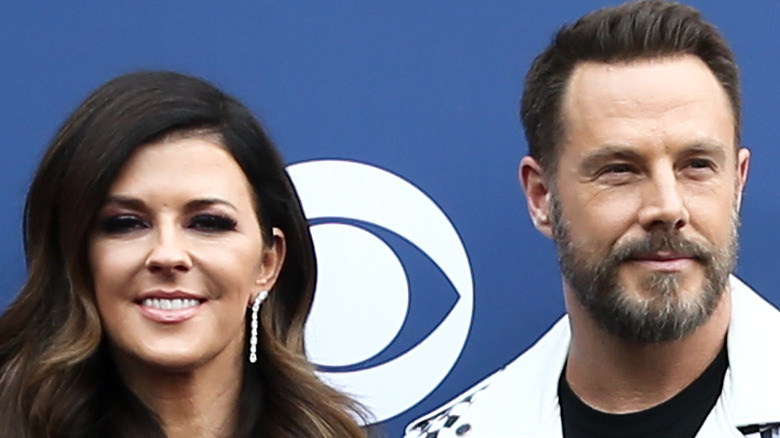 Shutterstock
Little Big Town has been churning out hits for decades. As noted by Rolling Stone, the band — a mixed-gender quartet consisting of Karen Fairchild, Jimi Westbrook, Kimberly Schlapman, and Phillip Sweet — has been together since 1998, long enough to have an Angelfire fan page (seriously, don't miss that mint green and music note background!) and there's no sign of them slowing down or losing their touch
For decades, the foursome has stayed committed to their roots of gospel-infused harmonies, thoughtful lyrics, and rockabilly twang, which seem to be the secret to their success. According to Little Big Town's official website, they have been nominated for dozens of awards over their long career. They've also managed to navigate their fame with ease. With nary a drug addiction, relationship scandal, or member swap out in sight, and just enough hubbub over certain hits like "Girl Crush" and "Daughters" to keep things interesting, they're just doing what they do and doing it well. 
And it's paid off — big time, especially for married Little Big Town members Karen Fairchild and Jimi Westbrook.
Little Big Town has found success in stability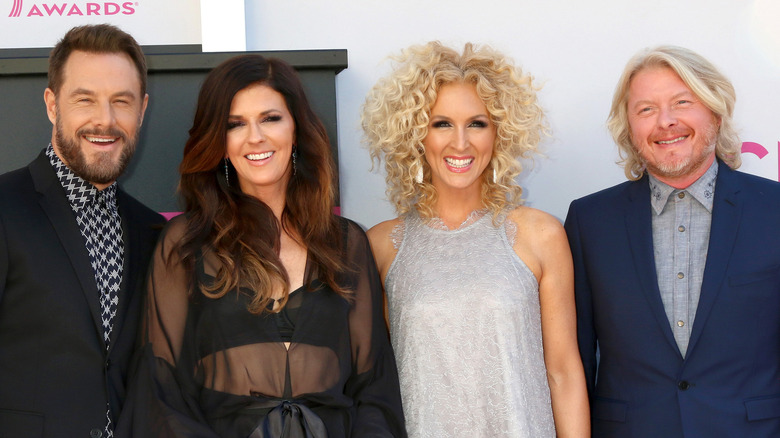 Shutterstock
For Karen Fairchild and her husband Jimi Westbrook, being part of Little Big Town has brought incredible financial success. Though Fairchild's exact net worth is tough to pin down, TV Overmind estimates it to be between $10 and $30 million, which is admittedly a broad range, but it's safe to say she's doing alright. Celeb Worth puts Jimi Westbrook at $3 million so, overall, the couple has the means to live a pretty comfortable lifestyle. 
Apart from Little Big Town, Fairchild also has her own clothing line, Fair Child, sold at Macy's, which offers a mix of glamorous touches on easy-to-wear staples like leggings and faux leather jackets reminiscent of the singer's own style onstage and off. Per The Country Note, Fairchild said in a press release, "I view [fashion] a lot like telling a story in a song. I think an outfit tells a story, and I think when there's something interesting or surprising or a little twist, that's what makes a great song and it's the same thing that makes a great outfit."
Fairchild is also involved in some joint business ventures with Westbrook and other members of Little Big Town. Always a fan of a good time, Little Big Town has ventured into the wine world as well, offering a line of can wine spritzers called Day Drinking which, per its website, "offer a convenient and delicious way to enjoy wine anywhere and anytime." They also have their own winery and wine club called Four Cellars. So between the fashion line, the booze, and the beats, Fairchild and Westbrook are putting in the hours and getting big bucks in return. Rock on.