What Does Luke Combs' Lovin' On You Mean?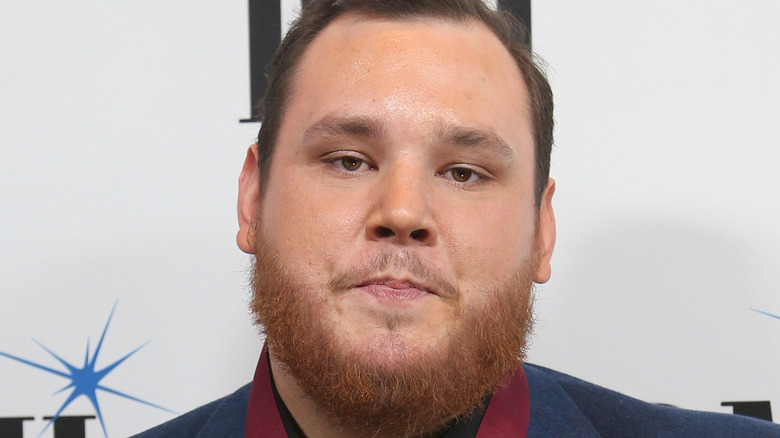 Shutterstock
Luke Combs is a country superstar who is currently enjoying quite a bit of success. A Huntsville, North Carolina native, Combs really took off a few years ago. In 2016, Nashville was buzzing about his singing abilities, and Combs was signed to Big Machine Music that same year. Two years later he celebrated releasing the biggest country album of 2018 when he dropped "This One's For You." 
Nashville songwriter Jonathan Stapleton explained to the Washington Post that Combs is just excellent at tapping into exactly what country music needs. "It's really the fastest thing I've ever seen in this town," he explained. "He really hit the nail on the head of what they were looking for."
These days, fans are loving Combs' song "Lovin' On You" and it's not hard to see why. With lyrics like "But I'm in love with lovin' on you / I feel that rush soon as you walk in a room/I can't get enough of you honey / You're right on the money / I'm a junky for your midnight moves / I'm in love with lovin' on you," (via AZ Lyrics), the song has a way of making just about anyone who hears it feel good.
Lovin' On You has a personal connection to Luke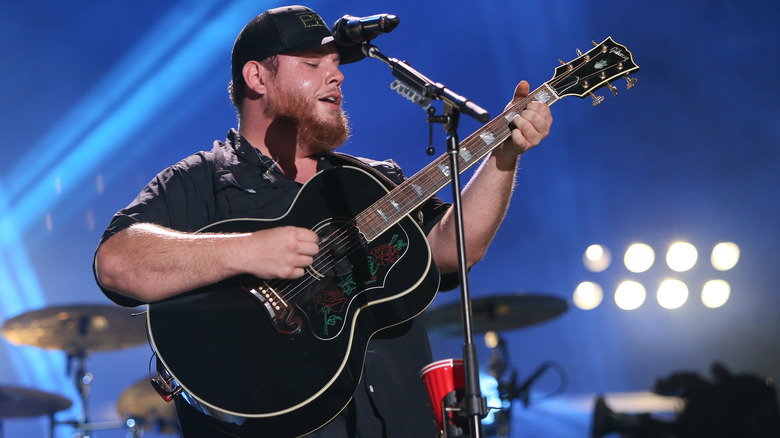 Shutterstock
Luke Combs and his wife Nicole Hocking met back in 2016, and got married in 2020 after being engaged for two years. It's safe to assume that Combs wrote the song "Lovin' On You'" for Nicole, especially since he wrote his previous hit "Crazy Beautiful" for her before they were officially dating (via Country Living). The pair met before Luke was signed with a label, and he once told People that most of the people they knew didn't think the relationship would last.
Combs explained that when they met, there "was no publishing deal, no record deal, no booking deal." This was also around the time his manager was also fresh to the management game so everyone was new to the potential stardom he had. Combs later added, "Everybody was like, "Yeah, this is never gonna work and so I didn't have anything when we met.'"
Clearly things did work, and Hocking and Combs have the countless love songs, including "Lovin' On You," to prove just how much.