Who Is John Osborne's Wife, Singer Lucie Silvas?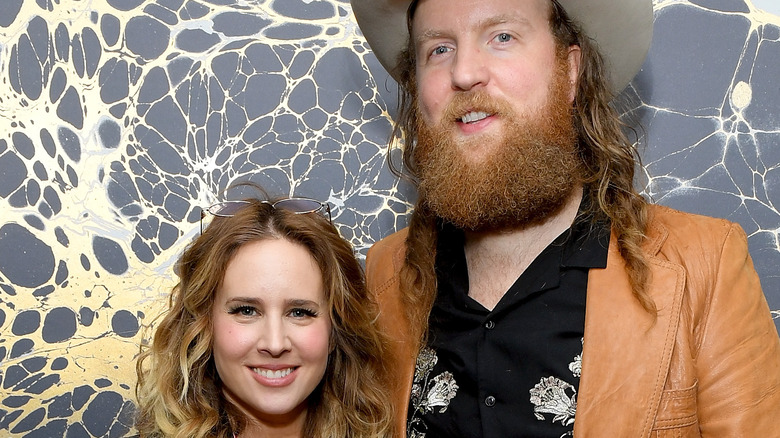 Jason Kempin/Getty Images
John Osborne (of Brothers Osborne fame) and his wife, Lucie Silvas, have a pretty fantastic love story. The two met back in 2007 when they both sat down for a songwriting session, but it turns out they were both there for more than writing a few tunes. Osborne told The Bluegrass Situation that he definitely had other things in mind. "I wasn't there to write a song as much as I was there to meet Lucie and somehow not make a complete a** out of myself," he said. "I kind of can't even remember what the song was about."
Silvas echoed this sentiment, noting that she was definitely hoping to make an impression. "The first time we wrote together I think we were both — well, I'll speak for myself — I was nervous. I was in a new place, and I was excited," she told the outlet. "I was trying to impress in lots of ways and just keep my cool."
From that session, the two began working together, although they kept things professional for some time. Things eventually took a turn for the romantic, and they got married in 2015 (via Country Now). 
Lucie Silvas and John Osborne make a lot of sense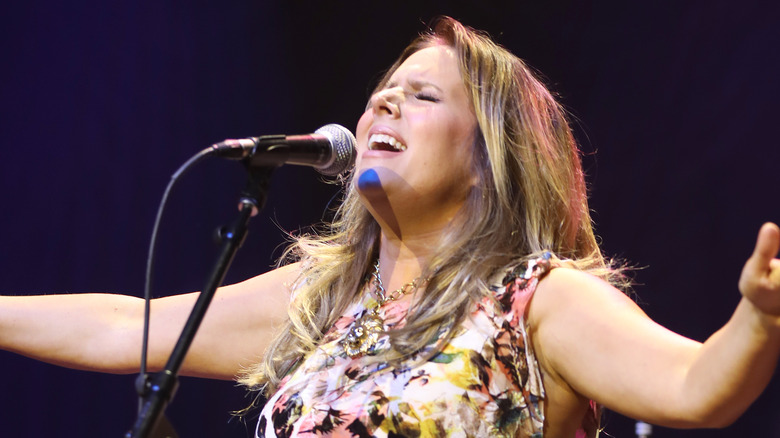 Danielle Del Valle/Getty Images
Many people know about John Osborne's band, the Brothers Osborne, but Lucie Silvas has made her own mark on the music industry. The British singer and songwriter released her first adult contemporary record back in 2004  (via All Music). The album made it to number one on the charts in the Netherlands, and Silvas spent the following years touring around the UK and Europe. 
Her third LP, Letters to Ghosts, came out in 2015 after she made the move to Nashville, Tennessee. In addition to working with her husband, Silvas has lent her songwriting and singing skills to  such stars as Miranda Lambert, Kandace Springs, and even country legend Reba McEntire. 
In 2018, Silvas told The Boot that while success is her goal, she has standards for herself. "I do want to be successful, but not at any price. I want to make music and look in the mirror and think that I'm a decent person. And then I want to be able to go back to my life and do what matters."