Inside Lauren Alaina's Dating History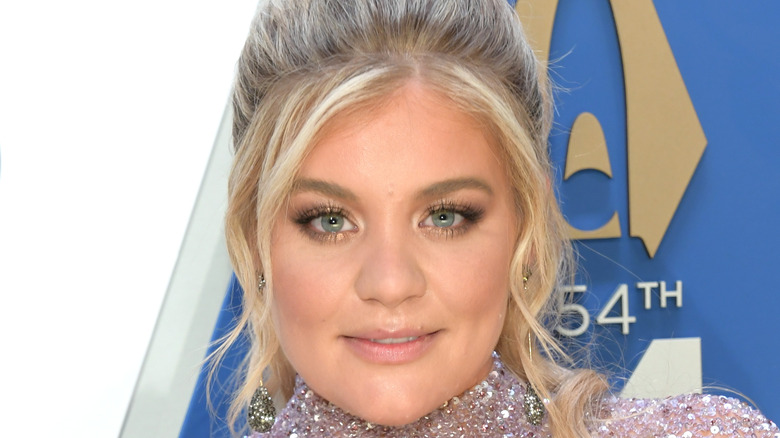 Jason Kempin/Getty Images
Singer-songwriter Lauren Alaina, who is scheduled to perform for the Ram Trucks Side Stage event during the 2021 CMT Music Awards on June 9 (via CMT.com), is refreshingly open about the ups and downs of her personal life.
Alaina first rose to fame in 2011 when she was runner-up on Season 10 of "American Idol." Over the past decade, she has used her platform — and her music itself — to raise awareness about important issues like eating disorders. For example, Alaina's song "Road Less Traveled," which was released in 2016, was inspired by the singer's own struggles with bulimia.
"I had an eating disorder for like four years, and I was just lost," Alaina told Rolling Stone. "I was 15 on 'American Idol' and everybody had something to say. It was like I had my really awkward phase on national television, you know?" 
The outlet notes that the inclusion of lines, "Don't let the world decide what's beautiful" and "Show what you got and just own it" take on a new meaning in the context of what Alaina was dealing with in her personal life.
If you are struggling with an eating disorder, or know someone who is, help is available. Visit the National Eating Disorders Association website or contact NEDA's Live Helpline at 1-800-931-2237. You can also receive 24/7 Crisis Support via text (send NEDA to 741-741).
Here's what happened with Lauren Alaina and Alex Hopkins' relationship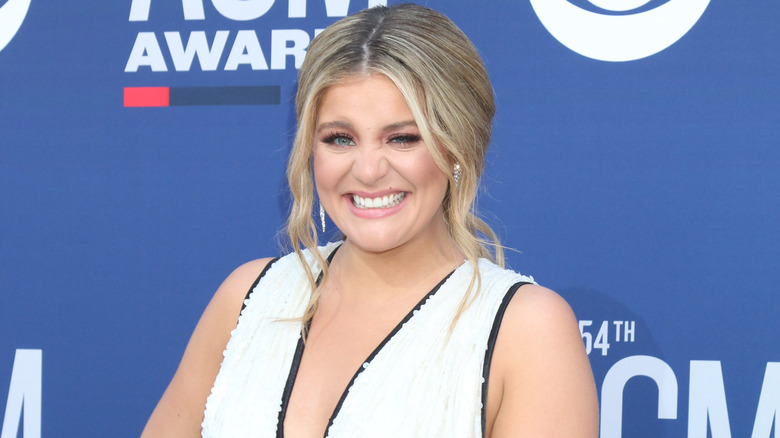 Shutterstock
In 2012, when she was 17, Lauren Alaina began dating aspiring actor Alex Hopkins  and the two announced their engagement in July of 2018. (via People). They were both 23 at the time. However, less than six months later, Alaina posted a statement to Twitter announcing their split.
"We want to let you know that we have decided to call off our engagement," the statement read. "While we still have love for each other, we've grown into very different people over the last six years. We are now in a place where we are each looking forward to starting our own fresh, new chapters of our lives. We both love and respect each other and hope you all will do the same. This has not been an easy decision, but we both feel it is the right decision."
After the split, Alaina dated comedian John Crist for four months in 2019, but their relationship ended shortly before she competed on "Dancing With the Stars" (via Distractify). After their breakup, Crist was accused of sexual misconduct by five women (via CNN). Although Alaina didn't comment publicly on the allegations, she posted several tweets in April 2021 that fans believe were about Crist.
"It's never too late to speak your truth. I'm ready," Alaina wrote in a tweet on April 25.