The Truth About Halle Berry's Relationship History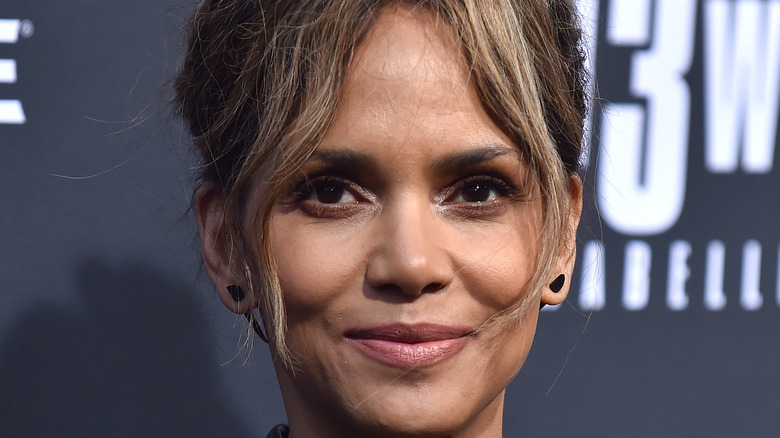 Shutterstock
For decades, Halle Berry has shined on screen and been one of Hollywood's most bankable actresses (via Forbes). But as proven time and time again, success on the big screen does not necessarily translate into success in one's romantic life.
Berry has a slew of famous exes befitting her celebrity stature. She's rumored to have been linked to actor Kevin Costner back in 1989, toward the beginning of her career (via Closer Weekly). However, these reports have never been confirmed, so it's difficult to say for sure whether or not these two really were an item.
Like a number of actresses, Berry dated — and then married — a professional baseball player (via CheatSheet). She first met New York Yankee David Justice during an MTV event when he asked for her autograph; after discovering he was a fan via a reporter, she gave the reporter her number to pass along to him (via Mirror). The pair got engaged six months into dating, but split in 1996 after three years of marriage. Sadly, the divorce proceedings got messy, with Berry filing a restraining order demanding that Justice couldn't come within 500 feet of her home (via People).
Berry then went on to date actor Shemar Moore, who years later still had only kind things to say about Berry. "I fell hard for Halle ... I'm still grateful for that relationship," he told Madame Noire. "I was smitten not just because of who she was, but because we were so similar in so many ways."
Berry's second and third marriages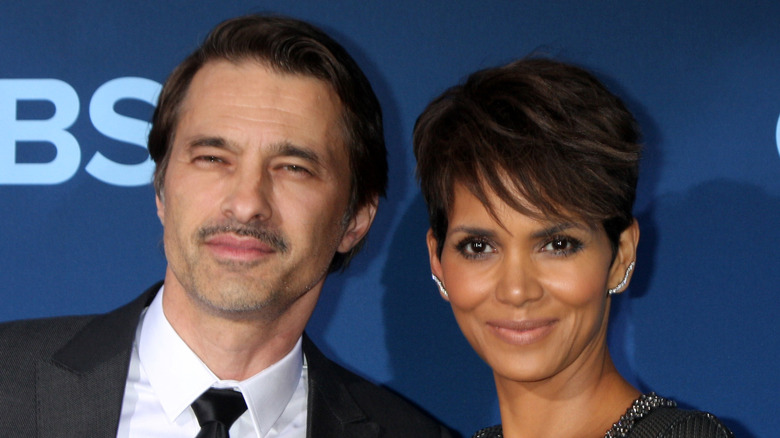 Shutterstock
Following her divorce from Justice, Berry made it to the altar two more times: First, she tied the knot with singer-songwriter Eric Benét in 2001, whom she first met in 1997 when each attended a concert at L.A.'s House of Blues (via People). However, there were rumors that Benét was unfaithful to Berry and had issues with sex addiction. By 2003, the pair split, with their divorce finalized in 2005.
Reflecting upon their marriage years later, during his appearance on the docuseries "A Closer Look," Benét said, "When things are happening in the relationship, there's always three truths. There's her truth, my truth, and then the truth. Each one has some similarities, but each one is different" (via Atlanta Black Star). While Berry and Eric Benét didn't conceive children during their marriage, Berry did adopt Benét's daughter, India, as her mother tragically died in a car accident.
Eight years later, Berry was ready to say "I do" again — this time to French actor Olivier Martinez. Berry and Martinez first felt sparks while filming "Dark Tide" in 2010 (via Vanity Fair). They wed in 2013, but called it quits after two years together. The pair share custody of their son, Maceo.
Re-spinning and starting again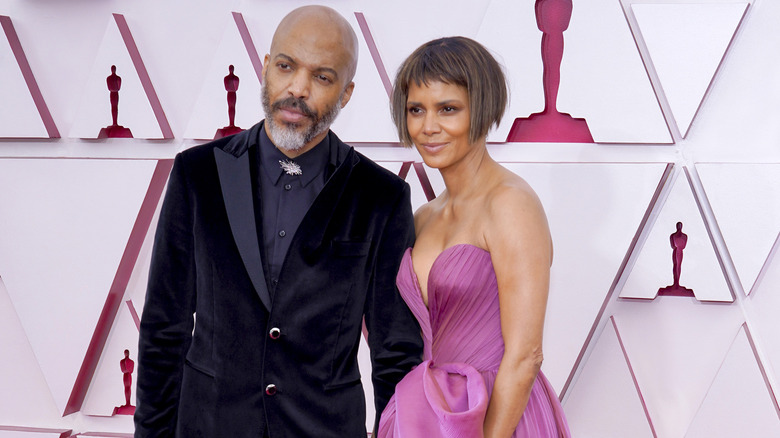 Pool/Getty Images
Despite all the ups and downs of her romantic relationships, Berry is still able to put a positive spin on things. In February 2021, Berry clapped back at an Instagram commenter who accused her of "not being able to keep a man." Halle responded, "Who says I wanna keep the wrong man? Cuz ... I don't." She later wrote, "I'm all about living your best life. If you make a wrong move, course correct and re-spin and start again" (via InStyle).
Berry has previously opened up about the difficulties that come with divorce, particularly for those with children. "I have learned to deal with three failed marriages — which has not been easy, especially when there's children involved," she said in 2017 (via InStyle). "And, you know, I think everybody, especially women, we go into a marriage thinking that it's going to last forever and this is our prince, you know, on that shiny horse. That's what fairy tales taught me as a kid, and I'm kind of anti fairy tales today. But, we go in there with that hope. And so when it falls apart, it feels like a huge failure and a huge disappointment."
Today, Berry is in a relationship with musician Van Hunt and appears to be quite content. But should that come to an end for any reason, Berry has proved she's not afraid to "re-spin and start again."