The Exact Beauty Products Emilia Clarke Wore As Daenerys On Game Of Thrones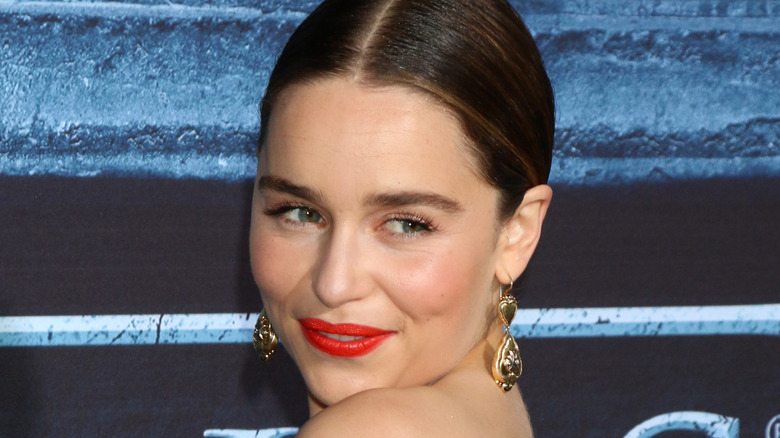 Shutterstock
Although "Game of Thrones" wrapped up its series on HBO, the legacy of its storylines and characters still remains a staple in homes across the world. From the cold snow in Winterfell to the bright suns in Westeros, everyone who is anyone watched and obsessed over the show for all eight seasons. Aside from the incredible directing and writing, one thing we can all agree on is that the iconic looks and style of all the cast of characters were simply the best. 
Along with the incredible costumes, the beauty routines of all the characters separated them from the rest and truly defined who they are. Everyone knows that when you think "Game of Thrones" you immediately think of Daenerys Targaryen, played by actress Emilia Clarke. The long, white locks of hair paired with her porcelain skin was a flawless take on the Mother of Dragons. 
For years, people have been trying to recreate that glowing complexion and natural wonder, but were unsure what products were needed to actually make it fit. Now, makeup artists from the series itself are sharing the exact products used on lead characters like Daenerys!
The products you need to recreate Dany's signature look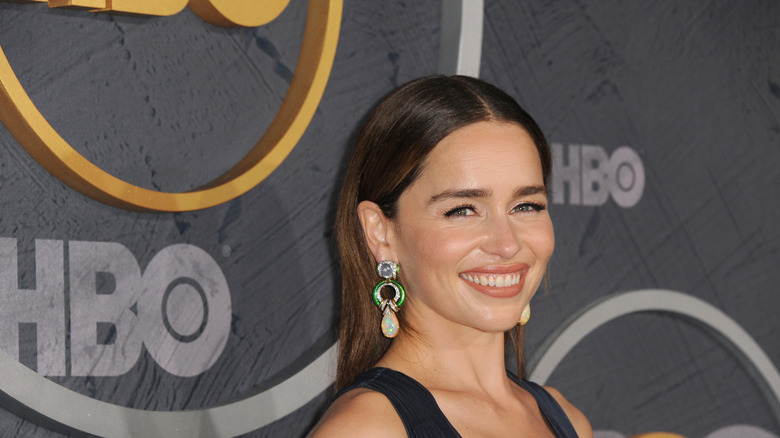 Shutterstock
One thing is for sure and if you've watched the show you know that simply Daenerys Targaryen is the queen of the natural beauty look. While she appears to never be wearing makeup on the set, of course, she is totally in a bunch of products to make her skin flawless in that island sun. 
Jane Walker, the makeup artist on "Game of Thrones" told Yahoo that Clarke's skin needed tons of prepping and protection from the sun while filming. Walker claims using products from Dermalogica and Bioderma were crucial in making sure Clarke was SPF protected. 
However, to get that pale, porcelain look, Walker used Armani Luminous Silk Foundation for her skin, with a touch of Dermacolor concealer for any color spots. Her eyes were always in nude shades, specifically Bobbi Brown's nude and taupe eyeshadows. For eyeliner, Walker stuck to Lancome, along with Stila's blush to give her cheeks a natural but flushed look. And, as for her lips, she kept it simple with Lucas PawPaw ointment to ensure they stay lush and hydrated. 
Who knew so many products went into such a naturally gorgeous look!