Is Miley Cyrus' New Hairstyle A Nod To Princess Diana?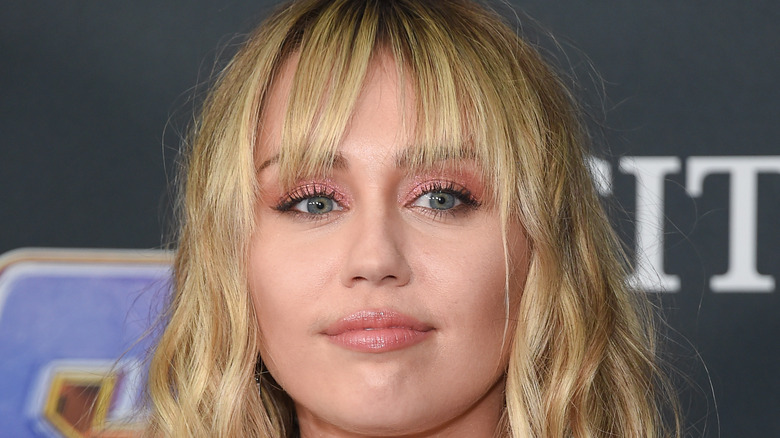 Shutterstock
Miley Cyrus has had a few different hairstyles in her time. From the longer wavy brown hair we saw back in her Disney days to the mullet she's been sporting this last year, her hair's been through a lot. While she's had her mullet for a while, she posted a number of stories on Instagram a couple of days ago in which she was wearing her hair up in a topknot (via Cosmopolitan) — is the mullet era over for now? 
Luckily, if you're a fan of the mullet the "Plastic Hearts" star has been rocking, it looks like there's no need to worry. Last night, Miley posted another Instagram story, in which she was showing off her eye-catching new 'do. Described by Cosmopolitan as looking like a "mullet-mushroom hybrid cut", is it paying homage to the same hairstyle as one famously sported by Princess Diana? Let's take a closer look.
Miley has modified her trademark mullet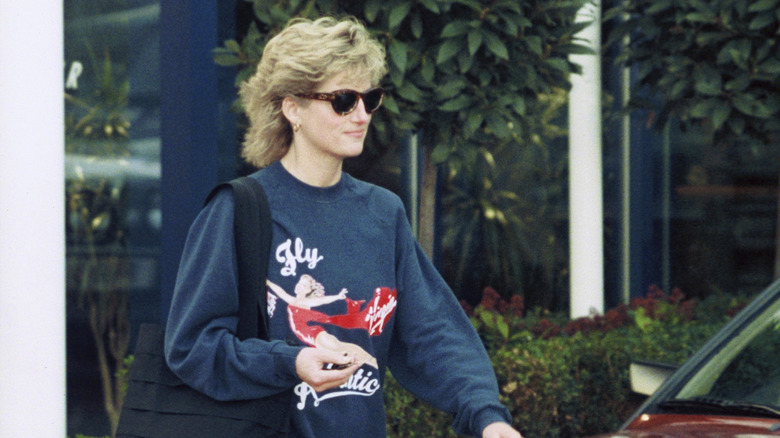 Anwar Hussein/Getty Images
Miley Cyrus hasn't yet spoken about whether or not her new hairstyle is a nod to the late Princess, but it wouldn't be a huge surprise. Latest album "Plastic Hearts" has a real retro glam-rock vibe that's a throwback to the second half of the 20th century, and takes influence — or in some cases guest vocals — from female rock icons of the time like Joan Jett, Debbie Harry and Stevie Nicks (via The New Hampshire). 
Given that Princess Diana is now seen as vintage style icon in the same vein by many, and has experienced a resurgence in popularity among younger people (via Grazia), it's not too outlandish to suggest that Miley could have been paying tribute in her own way. Could this prove the start of the mullet-mushroom — as seen on Diana above — making a comeback? We wouldn't bet against it, but it's always hard to know what Miley Cyrus will do next.