Stephanie Beatriz's Stunning Net Worth Revealed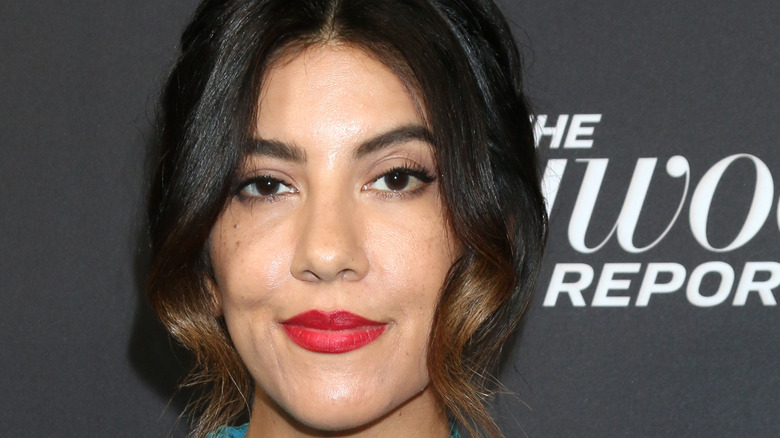 Shutterstock
Calling all "Brooklyn Nine-Nine" fans: Stephanie Beatriz, best known for her role as whip-smart Detective Rosa Diaz, is seriously living large. The Argentinian-American actress is famous for guest-starring in shows like "Modern Family" and voicing characters on animated series like "BoJack Horseman" and "Jurassic World: Camp Cretaceous" (via IMDb). Most recently, Beatriz surprised fans with her show-stopping role in Lin-Manuel Miranda's latest film "In the Heights," where she plays a hairdresser named Carla (via Playbill). Only growing in notoriety, Beatriz's star is rising — and her net worth is, too.
Beatriz's fame is a long time coming, with The Famous People citing her beginnings in small-production plays in college. Soon enough, she moved to New York City to pursue her dreams, making her star-studded debut in the Kyra Sedgwick-led series "The Closer" in 2009. But her true breakthrough as an actress took time, with her next project not coming until three years later with the made-for-TV movie "The Smart One" in 2012 (via IMDb). Edging along for years, the Argentine actress finally got her start with the 2013 film "Short Term 12," centering on a residential treatment facility and starring Brie Larson. Starring as Jessica, a caretaker at the facility (via Village Voice), Beatriz had arrived in Hollywood — and she wasn't backing down.
All about Stephanie Beatriz's net worth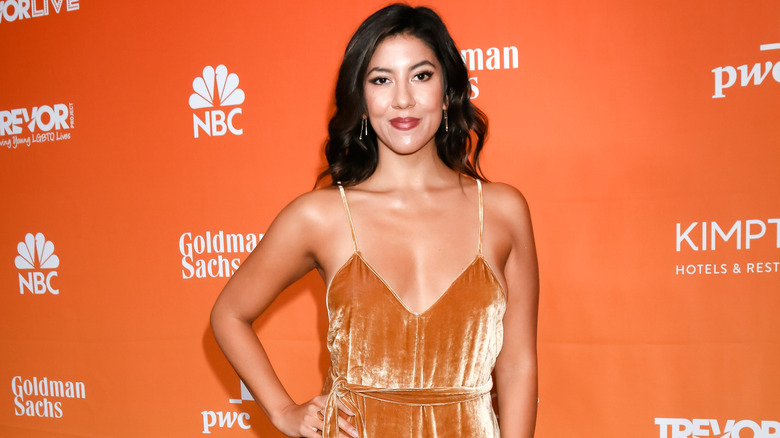 Shutterstock
Beatriz took on the role of tough, independent detective Rosa Diaz on NBC's "Brooklyn Nine-Nine" in 2013, becoming a household name. An Emmy Award-winning show (via Emmys), "Brooklyn Nine-Nine" was the actress's official entrance into Hollywood, followed up by appearances on shows like "Into the Dark," and the indie film "The Light of the Moon" (via IMDb). But the Argentina-born star seems most comfortable voicing other characters, with a long list of animated series appearances including "Where's Waldo?" and "DuckTales." Considering she is pregnant with her first child with marketing director Brad Hoss (via People), the actress seems well at home with all the kid's content already.
So what is Beatriz's net worth? According to Audacy, the actress is worth an impressive $2 million, coming from her long-running role on "Brooklyn Nine-Nine," plus other megawatt roles in projects like "In The Heights." As per Celebrity Net Worth, the Argentine actress's valuation is a slow-build from her first role in 2009, and also includes an executive producer gig for her film "The Light of the Moon." All in all, Beatriz's net worth is stunning, and seems to be rising with her seriously-striking new projects.