The Real Reason Elizabeth Olsen Didn't Want To Be An Actor At First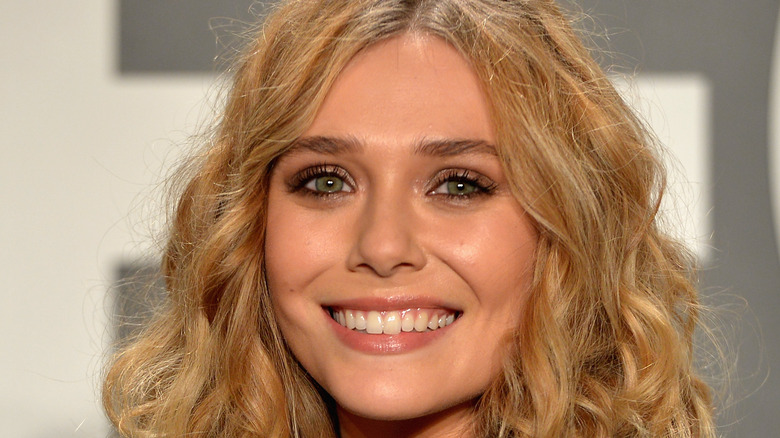 Charley Gallay/Getty Images
Actress Elizabeth Olsen is probably best known for her role as Wanda Maximoff, aka The Scarlet Witch in the Marvel Cinematic Universe — in fact, she's recently earned even more widespread acclaim for portraying the superhero in the 2021 hit Disney+ series "WandaVision." Prior to the huge role, though, the actress had plenty of other accomplishments to her name, starring in films such as "Godzilla," "Wind River," "Ingrid Goes West," and more (via IMDb).
Per NME, Olsen started acting when she was only four years old, and initially got her start in Hollywood by starring in several films alongside her older sisters, famous twin actresses and fashion designers Mary-Kate and Ashley Olsen. The youngest sister then began to develop her own acting career in her 20s, earning her breakout role in the critically-acclaimed 2011 film "Martha Marcy May Marlene" (via Biography.com).
Since then, Olsen has become a huge star in her own right — and today, of course, she's earned massive fame and success for her role in Marvel films, among other projects. It turns out, however, that the "WandaVision" star wasn't always certain about pursuing an acting career — and it surprisingly had something to do with her older sisters, Mary-Kate and Ashley.
Elizabeth had doubts about acting due to the celebrity of her older sisters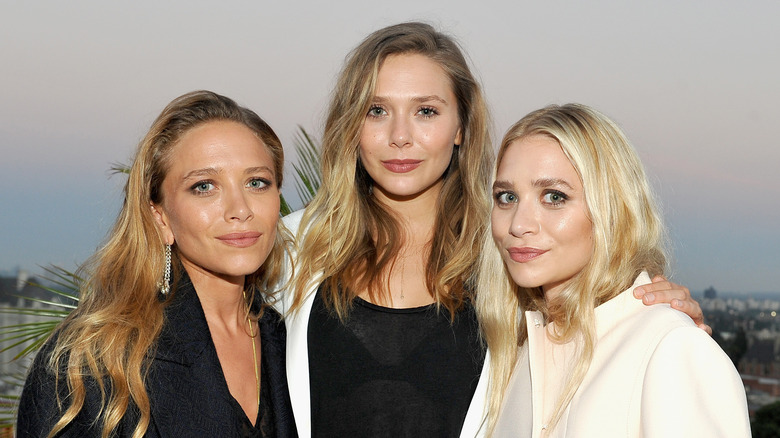 Donato Sardella/Getty Images
In an April 2021 interview with Glamour UK, Elizabeth Olsen revealed that she initially wasn't sure about becoming an actress – in fact, she thought would work on Wall Street! The hesitation was partly due to the limelight cast on her older sisters Mary-Kate and Ashley Olsen, who famously portrayed Michelle Tanner on the popular '90s sitcom "Full House." Opening up about how it was like to grow up in her sisters' shadows, the actress spoke about being "curious about auditioning" at age 10 and "realizing very quickly it wasn't for [her]."
"During that time, I thought 'I don't want to be associated with [Mary-Kate and Ashley],' for some reason," she explained. "I guess I understood what nepotism was like inherently as a 10 year old. I don't know if I knew the word, but there is some sort of association of not earning something that I think bothered me at a very young age."
Elizabeth continued, "It had to do with my own insecurities, but I was 10. So I don't know how much I processed, but I did think, 'I'm going to be Elizabeth Chase [her middle name] when I become an actress.'"
Thankfully, despite her initial doubts, Elizabeth continued acting — whereas her older sisters retired to start their fashion label in 2006. As for us, we're definitely glad that Elizabeth didn't actually step away from Hollywood.