Did Elizabeth Olsen Accidentally Reveal She's Already Married?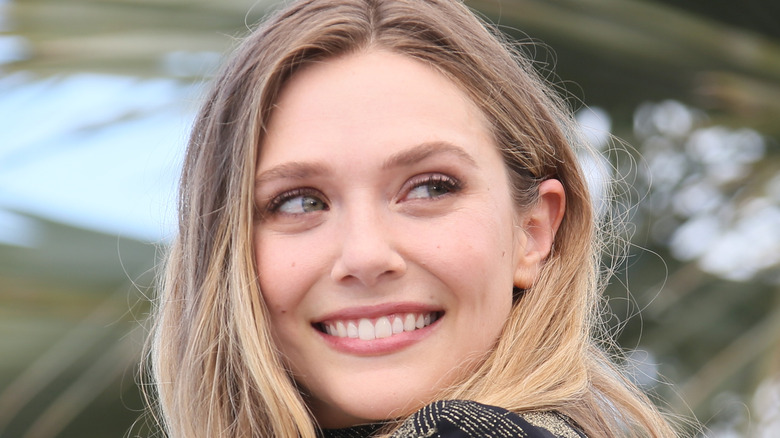 Shutterstock
She may be a Marvel star, but Elizabeth Olsen is widely known for keeping her personal life very strictly under wraps. Exemplifying this fact, when hit TV show "WandaVision" initially premiered, social media was filled with users shocked to learn that her sisters are the Olsen twins themselves, Mary-Kate and Ashley (via Women's Health).
Suffice to say, the esteemed actress is determined to be known for her work rather than for walking red carpets or dating other high-profile celebs. To that end, Olsen has been quietly seeing musician Robbie Arnett for years, naturally under the radar. 
People confirmed the happy couple was engaged in March 2019, noting the Milo Greene front-man and "Avengers" actress were first linked after they were spotted looking cozy while wandering around New York City in 2017. In keeping with Olsen's desire for a private life, an insider simply confirmed the couple was engaged and that was that. Now, it seems they've already gotten hitched. 
Did the WandaVision star secretly tie the knot?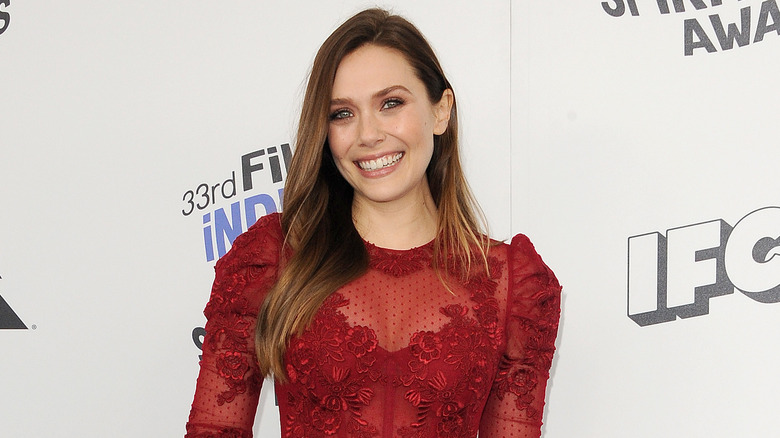 Shutterstock
During an interview with fellow actress Kaley Cuoco, for Variety's Actors on Actors series, about her critically-acclaimed role in "WandaVision," Elizabeth Olsen casually referred to partner Robbie Arnett as her "husband." Quipping that she had to conduct the interview in her bathroom due to loud construction noise emanating from next door, Olsen enthused, "I also just noticed that my husband put 'Little Miss Magic' [in here] — you know, the 'Little Miss' books? They're these classic books, but magic because of 'WandaVision,' because he's such a f**king cutie."
The actress was apologizing for the less-than-ideal background image, explaining to Cuoco that she'd just come back from the U.K. after a seven-month stint there. "My neighbor is doing so much construction to their backyard," Olsen advised, admitting, "I can still hear it, and I'm in the furthest bathroom." In a tweet sharing the interview, Variety cheekily clarified, "Elizabeth Olsen's husband (who she's married to, by the way) decorated her video chat background." It's unlikely we'll get much more information than that but, suffice to say, they seem to have made it official.